Life is just hard sometimes. I can almost see you shaking your head in agreement with me. Today, was a good day for me to write this article as I am having a day of discouragement and disappointment. These two often go hand in hand for me. It often starts with a disappointment and then spirals down into discouragement that is often hard to get past. This is a scheme used by Satan with all of us as he knows that when we are discouraged, we will not be the men and women that God desires us to be. Consider these 10 Bible verses to help deal with disappointment. I have included some brief comments for each.
Psalms 42:11  Why are you cast down, O my soul, and why are you in turmoil within me? Hope in God; for I shall again praise him, my salvation and my God.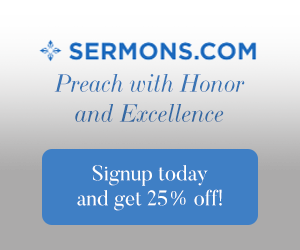 I love this verse as it gives me a visual to remember. This verse shows someone looking down (probably physically and spiritually too) and reminds them to look up. I know I often need to remind myself of where my true hope really comes from.
Psalms 91:1-3  He who dwells in the shelter of the Most High will abide in the shadow of the Almighty. I will say to the LORD, "My refuge and my fortress, my God, in whom I trust." For he will deliver you from the snare of the fowler and from the deadly pestilence.
Disappointment will often make us feel vulnerable and unsure of what to do next or where to turn. This Psalm tells us where we need to take shelter and it is in the strong and secure place of the Most High. God is the rock and fortress that we can rely on daily.
Jeremiah 29:11 For I know the plans I have for you, declares the LORD, plans for welfare and not for evil, to give you a future and a hope.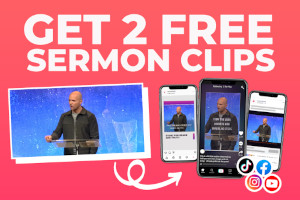 Often our disappointment is tied into our plans not happening in the way we envisioned them to be. We have hopes of a new job, a new house, or a new car (or whatever your "new direction is") and when they don't happen we often get downcast and doubt that God has a plan for us. God's plans are better than our plans even though we often don't believe this to be the case.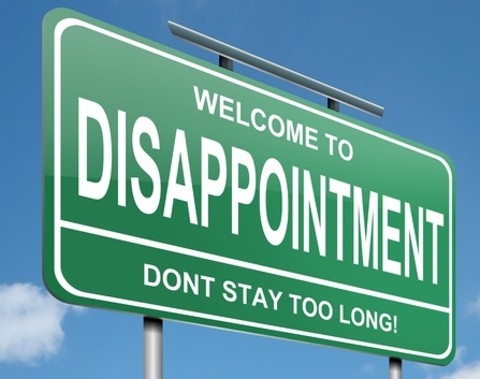 Matthew 28:20 teaching them to observe all that I have commanded you. And behold, I am with you always, to the end of the age.
The words of Jesus are always reassuring but never more so then in this Great Commission passage at the end of the book of Matthew. He reminds us that He is with us ALWAYS. I love that. Not some of the time or even most of the time but always. This verse helps me regain perspective when I face disappointment.
Romans 8:28 And we know that for those who love God all things work together for good, for those who are called according to his purpose.
Another passage that reminds me that God has a plan and purpose for my life. God the Father loves us so much and has a plan for each of us. We are all important to Him and that is truly amazing and reassuring when we are disappointed and discourage.
Philippians 4:6-7 Do not be anxious about anything, but in everything by prayer and supplication with thanksgiving let your requests be made known to God.  And the peace of God, which surpasses all understanding, will guard your hearts and your minds in Christ Jesus.
Disappointment will often lead us down the path or worry or being "anxious." God tells us to pray and make our requests known to Him. He wants us to think about Him and talk to Him about "everything." Not just a few things or the important things but everything. That shows us how much He loves us.
Colossians 3:23-25 Whatever you do, work heartily, as for the Lord and not for men, knowing that from the Lord you will receive the inheritance as your reward. You are serving the Lord Christ. For the wrongdoer will be paid back for the wrong he has done, and there is no partiality.
Sometimes we will work hard and not be rewarded and will fall into disappointment. I think this can happen at our workplace whether we are in Christian ministry or work in a secular workplace. God tells us to work for Him and not just for our bosses. This perspective will give you reward in knowing that your hard work is not unnoticed but recognized by the Almighty God and it will bring great reward.
Hebrews 4:14-16   Since then we have a great high priest who has passed through the heavens, Jesus, the Son of God, let us hold fast our confession. For we do not have a high priest who is unable to sympathize with our weaknesses, but one who in every respect has been tempted as we are, yet without sin. Let us then with confidence draw near to the throne of grace, that we may receive mercy and find grace to help in time of need.
This passage tells us where to take our disappointment. Jesus is our Great High Priest and wants us to go with confidence with our prayers and requests to God. He doesn't just tell us "Deal with it" but cares and tells us how to take it to God in prayer so that we can have victory over trials.
James 5:16 Therefore, confess your sins to one another and pray for one another, that you may be healed. The prayer of a righteous person has great power as it is working.
Prayer is a powerful weapon in the defeat of discouragement and disappointment. James tells us that prayer of a righteous person has great power. Another word for power is "energy" and it shows that our prayers will be heard and will be working. We may not always get what we hope for in our prayers but they will be heard and God will give us what we need. Praise Him!
1 John 5:13-14   I write these things to you who believe in the name of the Son of God that you may know that you have eternal life. And this is the confidence that we have toward him, that if we ask anything according to his will he hears us.
John reminds us that God hears us. In other words, God has not forgotten about you. He sees what you are going through. He hears your prayers. He wants us to ask him all of our needs, wants, concerns, worries, gripes, hardships…etc. God is a great God and he hears you. Isn't that an awesome thing?
If you are reading this you probably are facing discouragment or disappointment. Please don't try to go through whatever you are facing alone. Talk to God and another believer that can pray with you and can give you some words of encouragment or wisdom. God doesn't want you disappointed or discouraged but wants us to live lives of victory. Trials and hardships will come our way throughout our lives but God is truly with you. Amen!
Related reading: How to Handle Disappointment
Resource – Scripture quotations are from The Holy Bible, English Standard Version® (ESV®), copyright © 2001 by Crossway, a publishing ministry of Good News Publishers. Used by permission. All rights reserved.