Imagine what it will be like to be surrounded by the glory of God. You have arrived in your eternal home – Heaven.  This is the blessed hope of every believer. But before we get there we sometimes see loved ones go before us. At the funeral of a believer we can celebrate the home going, but as humans we still mourn for the time that we will miss them in our earthly home. Funerals do not have to be sad; we can be comforted with what the Bible promises. Take time to think about Heaven, watch and listen to the video to the right, it is quite comforting. Read these fifteen comforting Bible verses for funerals.  Share them with someone who might need some help finding good verses for a funeral.
Comfort: Assurance & Hope 
Job 19:25-26 For I know that my Redeemer lives, and at the last he will stand upon the earth. And after my skin has been thus destroyed, yet in my flesh I shall see God.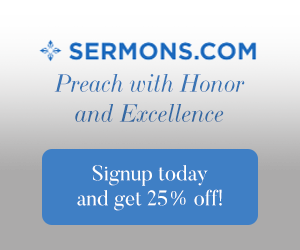 Ecclesiastes 7:1 A good name is better than precious ointment, and the day of death than the day of birth.
Matthew 5:4 "Blessed are those who mourn, for they shall be comforted… " (Jesus' words)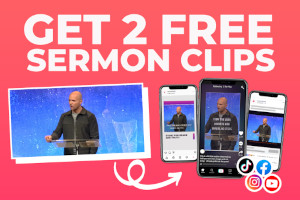 John 14:1-4 "Let not your hearts be troubled. Believe in God; believe also in me. In my Father's house are many rooms. If it were not so, would I have told you that I go to prepare a place for you? And if I go and prepare a place for you, I will come again and will take you to myself, that where I am you may be also. And you know the way to where I am going." (Jesus' words)
1 Corinthians 15:56-57 The sting of death is sin, and the power of sin is the law. But thanks be to God, who gives us the victory through our Lord Jesus Christ.
1 Thessalonians 4:14-17 For since we believe that Jesus died and rose again, even so, through Jesus, God will bring with him those who have fallen asleep. For this we declare to you by a word from the Lord, that we who are alive, who are left until the coming of the Lord, will not precede those who have fallen asleep. For the Lord himself will descend from heaven with a cry of command, with the voice of an archangel, and with the sound of the trumpet of God. And the dead in Christ will rise first. Then we who are alive, who are left, will be caught up together with them in the clouds to meet the Lord in the air, and so we will always be with the Lord.
Comfort Because He Cares for Us 
Psalms 61:1-2 Hear my cry, O God, listen to my prayer; from the end of the earth I call to you when my heart is faint. Lead me to the rock that is higher than I 
Psalms 94:19 When the cares of my heart are many, your consolations cheer my soul. 
Isaiah 41:10, 13 fear not, for I am with you; be not dismayed, for I am your God; I will strengthen you, I will help you, I will uphold you with my righteous right hand … For I, the LORD your God, hold your right hand; it is I who say to you, "Fear not, I am the one who helps you."
Romans 8:31 What then shall we say to these things? If God is for us, who can be against us?
2 Corinthians 1:3-4 Blessed be the God and Father of our Lord Jesus Christ, the Father of mercies and God of all comfort, who comforts us in all our affliction, so that we may be able to comfort those who are in any affliction, with the comfort with which we ourselves are comforted by God. 
God Has a Great Plan for All 
Psalms 119:50 This is my comfort in my affliction, that your promise gives me life.
Ecclesiastes 3:1-2 For everything there is a season, and a time for every matter under heaven: a time to be born, and a time to die; a time to plant, and a time to pluck up what is planted 
Romans 14:7-9 For none of us lives to himself, and none of us dies to himself. For if we live, we live to the Lord, and if we die, we die to the Lord. So then, whether we live or whether we die, we are the Lord's. For to this end Christ died and lived again, that he might be Lord both of the dead and of the living. 
Philippians 1:21-23 For to me to live is Christ, and to die is gain. If I am to live in the flesh, that means fruitful labor for me. Yet which I shall choose I cannot tell. I am hard pressed between the two. My desire is to depart and be with Christ, for that is far better. 
Was This Article Helpful?
If this article was helpful to you, please consider linking this article to your own blog or sharing this through the social buttons to the left. You might also find some of these other articles helpful:
20 Uplifting Bible Verses For Times of Adversity
Bible Verses For Encouragement: 20 Great Scripture Quotes
Bible Verses About Heaven: 15 Scripture Quotes
Bible Verses About Hope: 20 Uplifting Scripture Quotes
Sources:
The Holy Bible, English Standard Version
"Scripture quotations are from The Holy Bible, English Standard Version® (ESV®), copyright © 2001 by Crossway, a publishing ministry of Good News Publishers. Used by permission. All rights reserved."
Youtube.com "I Can Only Imagine" by MercyMe