Here are seven Bible verses that describe the beauty that is found only in God.
Psalm 27:4 "One thing have I asked of the Lord, that will I seek after: that I may dwell in the house of the Lord all the days of my life, to gaze upon the beauty of the Lord and to inquire in his temple."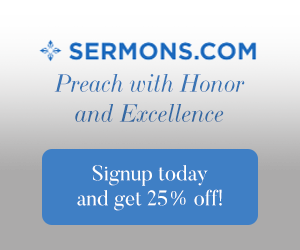 The psalmist, like Christians today, cannot wait for the great day when Jesus returns and takes command of the kingdoms of this world and they become part of the kingdom of God.  To those who have trusted in Christ, He is most beautiful, not only in essence but in quality and attributes. Beauty is not restricted to what we see but is more of what a person does and what more could Jesus do than to die for His enemies and the wicked sinner (Rom 5:8, 10)?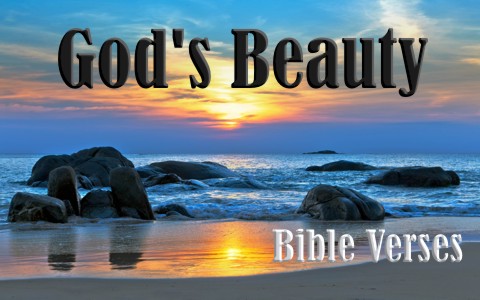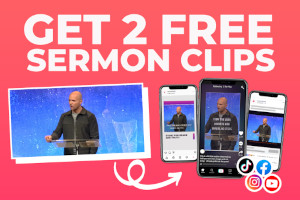 Psalm 45:11 "And the king will desire your beauty. Since he is your lord, bow to him."
This psalm is rather different than most as it is almost like a love poem but it is directed toward God Who first loved us before we ever loved Him (1 John 4:19), even though we were not lovely at all but still in our sins (Isaiah 59:2) and enemies of God and wicked sinners (Rom 5:8, 10) but do you not desire to see the King of kings and Lord of Lord and see His beauty and then, since He is Lord, "bow to him?"
Isaiah 28:5 "In that day the Lord of hosts will be a crown of glory, and a diadem of beauty, to the remnant of his people."
What is a more beautiful thing than to die for someone who was an enemy and yet Jesus said "Greater love has no one than this, that someone lay down his life for his friends" (John 15:13) and amazingly He says, "You are my friends if you do what I command you" (John 15:14). If you had a friend and he or she promised to do something for you but then didn't do it, could you say that they really love you like a close friend should? No, as Jesus said, "If anyone loves me, he will keep my word, and my Father will love him, and we will come to him and make our home with him" (John 14:23).
Isaiah 33:17 "Your eyes will behold the king in his beauty; they will see a land that stretches afar."
Again, for those who trust in God, they will behold the King that is most glorious and most beautiful but it's not so much the appearance of beauty on the outside but the beauty of the work of the Person of Christ. We shall see Him someday, as it were, face to face (Rev 21:3; 22:4) and He will be with us and we will see Him and He will be our God, forever more. Isn't that a beautiful thought?
Psalm 50:1-2 "The Mighty One, God the Lord, speaks and summons the earth from the rising of the sun to its setting.  Out of Zion, the perfection of beauty, God shines forth."
This one describes Zion, the City of God, as beautiful but this glimpse of beauty is yet in the future, when the kingdoms of the earth will become the kingdoms of our Lord, Jesus Christ. His glorious splendor cannot even be described but the glory of God, in all His majestic beauty, will surely shine forth someday for all who trust in Him to behold.
Ecclesiastes 3:11 "He has made everything beautiful in its time. Also, he has put eternity into man's heart, yet so that he cannot find out what God has done from the beginning to the end."
Since God doesn't look at the outward appearance but at the heart (1 Sam 16:7), what He sees in the heart can either be ugly or beautiful and a beautiful spirit is one which is humble, contrite, and willing to live a life of service and love for others.  There is also beauty in the creation and it reflects the beauty of its Creator God Who created a perfect world but was quickly populated by imperfect human beings. Only when a person trusts in Christ does God see anything beautiful in us but it's not really our beauty but the very righteousness of Christ that God sees (2 Cor 5:21).
Isaiah 4:2 "In that day the branch of the Lord shall be beautiful and glorious, and the fruit of the land shall be the pride and honor of the survivors of Israel."
Isaiah the Prophet is writing about a future time that is yet to unfold on the stage of human history and when it does, everything will be new!  All of the sorrow, pain, suffering, and even death will vanish for all time and that is a beautiful thought, is it not? Later, Isaiah wrote of Jesus, "For he grew up before him like a young plant, and like a root out of dry ground; he had no form or majesty that we should look at him, and no beauty that we should desire him" (Isaiah 53:2). This prophecy of Isaiah describes a young Jesus Christ who grew up in a place that was a spiritual wilderness and out of a dry ground came the water of life, the living water, Jesus Christ.  Jesus, like John the Baptist, was crying out in the wilderness, again, a spiritual wilderness but Jesus promises "If anyone thirsts, let him come to me and drink. Whoever believes in me, as the Scripture has said, 'Out of his heart will flow rivers of living water'" (John 7:37b-38).
Conclusion
Zechariah the Prophet, like Isaiah, writes of a future that is more glorious than can even be described.  All young men will flourish, unlike today.  All God's beauty and goodness will be visible except for those who've rejected Christ all their lives (Rev 20:12-15). When there is an abundance of everything we need in the future kingdom of God, they will see the beauty of God and never be the same again just as it is written in Zechariah 9:17, "For how great is his goodness, and how great his beauty! Grain shall make the young men flourish, and new wine the young women."
Whatever you look like, beauty has nothing to do with the outward appearance at all (1 Sam 16:7) but as Peter writes to the Christian woman, "let your adorning be the hidden person of the heart with the imperishable beauty of a gentle and quiet spirit, which in God's sight is very precious" (1 Pet 3:4). That is true beauty to God.  It's not what you or I look like on the outside, but what's in our heart and if a person has repented and trusted in Christ, then that is a beautiful thing.
Here are some more verses about beauty: Bible Verses About Inner Beauty
Resource – Scripture quotations are from The Holy Bible, English Standard Version® (ESV®), copyright © 2001 by Crossway, a publishing ministry of Good News Publishers. Used by permission. All rights reserved.