No one likes to feel alone.  I think that deep down inside all of us is a desire to be loved and to be with other people.  One of the earliest words of God in the book of Genesis is that it is not good for man to be alone.  Many times we can feel all alone even if we are around other people.  Satan uses this against us many times so that we feel that we don't matter or our testimony cannot be effective.  God's word has much to say about loneliness.  If you are feeling alone today, consider these verses.
Featured Bible Verse Deuteronomy 31:6 Be strong and courageous. Do not fear or be in dread of them, for it is the LORD your God who goes with you. He will not leave you or forsake you."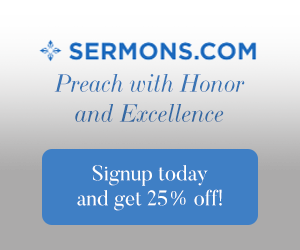 Bible Verses About Actions When Feeling Lonely
Isaiah 41:1  Listen to me in silence, O coastlands; let the peoples renew their strength; let them approach, then let them speak; let us together draw near for judgment.
Psalm 147:3  He heals the brokenhearted and binds up their wounds.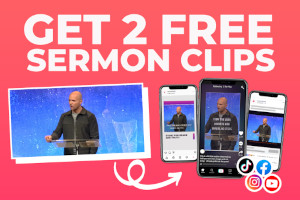 Psalm 27:10  For my father and my mother have forsaken me, but the LORD will take me in.
Hebrews 13:5 Keep your life free from love of money, and be content with what you have, for he has said, "I will never leave you nor forsake you."
Matthew 28:20 teaching them to observe all that I have commanded you. And behold, I am with you always, to the end of the age."
1Samuel 12:22 For the LORD will not forsake his people, for his great name's sake, because it has pleased the LORD to make you a people for himself.
John 14:18 "I will not leave you as orphans; I will come to you.
Romans 8:35 Who shall separate us from the love of Christ? Shall tribulation, or distress, or persecution, or famine, or nakedness, or danger, or sword?
Romans 8:39 nor height nor depth, nor anything else in all creation, will be able to separate us from the love of God in Christ Jesus our Lord.
Deuteronomy 31:6 Be strong and courageous. Do not fear or be in dread of them, for it is the LORD your God who goes with you. He will not leave you or forsake you."
Scripture Quotes Dealing With Loneliness
Joshua 1:5 No man shall be able to stand before you all the days of your life. Just as I was with Moses, so I will be with you. I will not leave you or forsake you.
Genesis 2:18  Then the LORD God said, "It is not good that the man should be alone; I will make him a helper fit for him."
Psalm 38:9  O Lord, all my longing is before you; my sighing is not hidden from you.
Psalm 13:1  How long, O LORD? Will you forget me forever? How long will you hide your face from me?
Romans 8:31 What then shall we say to these things? If God is for us, who can be against us?
Psalm 23:4  Even though I walk through the valley of the shadow of death, I will fear no evil, for you are with me; your rod and your staff, they comfort me.
Psalm 139:1-2 O LORD, you have searched me and known me! You know when I sit down and when I rise up; you discern my thoughts from afar.
Verses Using "Desolate"
Luke 5:16 But he would withdraw to desolate places and pray.
Jeremiah 26:9 Why have you prophesied in the name of the LORD, saying, 'This house shall be like Shiloh, and this city shall be desolate, without inhabitant'?" And all the people gathered around Jeremiah in the house of the LORD.
Matthew 14:15 Now when it was evening, the disciples came to him and said, "This is a desolate place, and the day is now over; send the crowds away to go into the villages and buy food for themselves."
Mark 6:32 And they went away in the boat to a desolate place by themselves.
Mark 8:4 And his disciples answered him, "How can one feed these people with bread here in this desolate place?"
One of the great things about the God we serve is that He is with us all the time.  Our God is not bound by any limitations and he is omnipresent which is hard for us to understand.  Feel the presence of the Lord today and talk with him when you feel alone or in a desolate place.  God desires to communicate with you today so that you can enjoy the best life ever…a life with Christ.
Praise Him!!
Pastor Daryl
Take a look at these other similar type articles:
Resources
The Holy Bible, English Standard Version
"Scripture quotations are from The Holy Bible, English Standard Version® (ESV)
www.youtube.com "What A Friend We Have In Jesus" by Alan Jackson