Of all the words and concepts in the Bible perhaps faith is of the utmost importance for "without faith it is impossible to please him [God]: for he that cometh to God must believe that he is, and that he is a rewarder of them that diligently seek him" (Heb 11:6). In fact, that whole chapter of Hebrews 11 has become known as the "Hall of Faith" since faith is mentioned so many times. Let's take a look at the King James Version of the Bible and review these 10 great New Testament KJV verses on faith that I have found.
Matthew 6:30 Wherefore, if God so clothe the grass of the field, which to day is, and to morrow is cast into the oven, shall he not much more clothe you, O ye of little faith?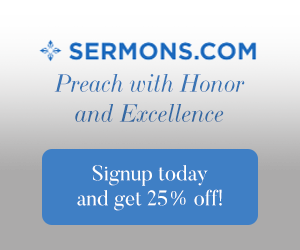 We have been taught to trust the Lord for our daily bread, but have you ever really had to think about whether or not you were going to have enough money to buy the food for your next meal? Have you ever felt concerned that your children might not have warm enough clothing for the coming winter? This "faith" verse in Matthew 6:30 admonishes us with a picture of how God provides grass to clothe the field and we don't even think about it when we use that grass for fuel or perhaps to allow our cattle to graze. So why are we so worried about food and clothing? After all, God created the whole universe in just 6 days. It takes faith to trust God to provide what we need on a daily basis. He is so much bigger than our little need.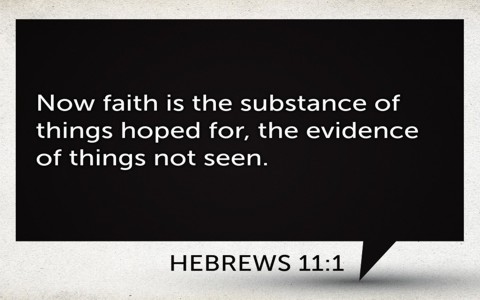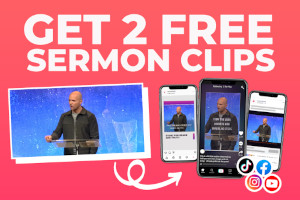 Mark 5:34 And he said unto her, Daughter, thy faith hath made thee whole; go in peace, and be whole of thy plague.
When Jesus dwelt among us in His earthly ministry He regularly used signs and wonders as a way to draw the unbelievers to Him. This chapter in Mark accounts several times in which Jesus healed. Particularly, this "Daughter" in Mark 5:34 had been following Him and she touched his clothes because she believed He could heal her of her issue. Yet when He asked who touched his clothes she was very frightened – even so she fell at his feet and confessed that it was her. Jesus immediately healed her and made it known that it was because of her faith that she was healed. Jesus noticed and acknowledged her faith!
Luke 7:9 When Jesus heard these things, he marvelled at him, and turned him about, and said unto the people that followed him, I say unto you, I have not found so great faith, no, not in Israel.
Jesus was at Capernaum and while there he met up with a centurion. Centurions were leaders in the Roman army and they each had 100 men that reported to them. This centurion knew that Jesus was a healer and so he sent his elders to Jesus to ask Him to heal a servant, near death. This servant was very dear to the centurion.  When the centurion humbled himself before Jesus and asked Him to heal his servant, Jesus immediately healed the servant and was so impressed with the faith of the centurion that He told the people about his faithfulness. Jesus noticed and acknowledged his faith!
Acts 14:27 And when they were come, and had gathered the church together, they rehearsed all that God had done with them, and how he had opened the door of faith unto the Gentiles.
This chapter in Acts is pivotal as it is during a time where Paul was traveling about preaching Jesus as the Christ to the Jews. During this time many Gentiles began following Paul and listening to what he had to say about Jesus. This infuriated the Jews, who had rejected what Paul had been sent to say. They stoned Paul to the point that the other disciples thought he was dead. But Paul continued on to Derbe with Barnabas. They preached in Lystra, Iconium and Antioch and before they left those churches they exhorted the disciples to continue in the faith and appointed them as local pastors of the churches. And then they came to Attalia returning again into Antioch because they were recommended to preach there because of their previous work (v. 26). They were very prepared to speak to the Gentiles and deliver the news that the gospel was now available to them because of their faith and because of the lack of faith of the Jews.  God acknowledged the faith of the Gentiles and by His grace we are now grafted into the family of God.
Romans 3:24-25 Being justified freely by his grace through the redemption that is in Christ Jesus: Whom God hath set forth to be a propitiation through faith in his blood, to declare his righteousness for the remission of sins that are past, through the forbearance of God
This is a powerful passage in Romans where Paul reminds the reader that it is by faith in Christ Jesus that justifies us in the eyes of God. That big word "propitiation" is used here. This is an old English word that basically means that something was done to satisfy God's wrath – in this case we know that Jesus Christ willingly offered His own life as a sacrifice to pay our sin debt, gaining God's favor (or propitiating), and thereby cleansing us of our sin. As verse 25 says it is through "faith" in His blood that we are declared righteous; belief or "faith" in what Jesus did for us. God acknowledges our faith.
Romans 3:28 Therefore we conclude that a man is justified by faith without the deeds of the law.
In Romans 3 Paul gives us the bad news about how we have all sinned and fallen short of the glory of God (Rom 3:23). Thankfully, he does not end there as he explains that while before the cross we used to be made right in God's eyes by keeping the law that things are different now because as we saw in Rom 3:24-25 above we now have free access to God through faith. God is gracious and when He gives the gift of salvation through faith we no longer need to work our way to heaven.
Romans 5:1-2 Therefore being justified by faith, we have peace with God through our Lord Jesus Christ: By whom also we have access by faith into this grace wherein we stand, and rejoice in hope of the glory of God.
Our hope is complete in Jesus. We have peace with God through Jesus. Oh! How wonderful will it be to see Jesus in heaven? He has paid the ultimate sacrifice for us. I don't take that for granted.
Galatians 3:23-24 But before faith came, we were kept under the law, shut up unto the faith which should afterwards be revealed. Wherefore the law was our schoolmaster to bring us unto Christ, that we might be justified by faith.
What an excellent explanation of how the law works with faith! The law is what revealed to us that we needed a Savior. Now that we have "faith" we no longer need that law to point us to the Great Deliverer. When we believe in what Jesus did for us and make it personal, we have been delivered!
Hebrews 11:1 Now faith is the substance of things hoped for, the evidence of things not seen.
Of course this is our "go to" verse for the definition of faith. As you walk with Christ you should see positive change in your life. This positive change is not only what we hope for but it is the "evidence" that we are "working out our own salvation" (Phil 2:12). Good works are evidence of salvation when we do them with the proper motivation. That is when we do them out of love for God and love for our neighbor. When they are done for any other reason they are not really good works at all. So while we are saved by grace through faith and not by works (Eph 2:8-9) good works are still fruit of the Spirit that we received at the point of salvation (Eph 1:12-14). Faith is not invisible, really.
Hebrews 10:38-39 Now the just shall live by faith: but if any man draw back, my soul shall have no pleasure in him. But we are not of them who draw back unto perdition; but of them that believe to the saving of the soul.
This passage of Scripture recounts an Old Testament verse from Habakkuk 2:4. When you meditate upon this passage in Hebrews you will see that it clearly says that those who live by faith are not headed to hell (perdition). But instead the "faith" that we live by is a saving faith. It is this faith that changes our eternal destination from hell to heaven and once you have this kind of saving faith you cannot lose it (Eph 2:8-9; Titus 3:5-8; John 10:29; 1 John 5:13; Rom 8:12; Gal 3:29; Tit 3:7; 8; Rom 8:30). God keeps us in faith.
Final Thoughts
There are so many more New Testament KJV Bible verses about faith that I could go on and on. What is one of your favorite New Testament KJV faith verses that I have not included here? Share it in the comments below.
More about faith here: Bible Lessons About Faith
KJV Resource – Scripture quotations are from The Holy Bible, King James Version. Photo rendered from Logos Bible Software 6.0 Visual Copy.