On July 4th every year the United States of America celebrates a declaration of independence from Great Britain. This is one of the most celebrated holidays of the year as it reminds us of our choice to become our own nation. On July 3, 1776, America's Founding Father and first Vice President of the United States, John Adams, in a letter to his wife, said:
"I am apt to believe that it will be celebrated, by succeeding Generations, as the great anniversary Festival. It ought to be commemorated, as the Day of Deliverance by solemn Acts of Devotion to God Almighty. It ought to be solemnized with Pomp and Parade, with Shews, Games, Sports, Guns, Bells, Bonfires and Illuminations from one End of this Continent to the other from this Time forward forever more. [1]" John Adams, First Vice President of the United Stated of America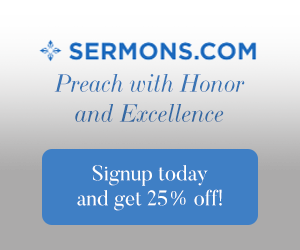 And indeed, Americans all over the country celebrate in much the same way, even today.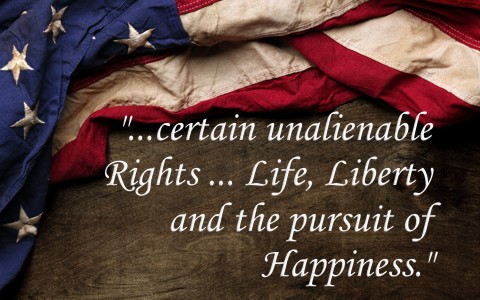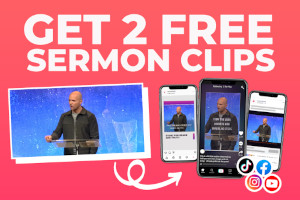 Independence and freedom are topics that are greatly discussed in the Bible. Take a look at what I found the Bible says about independence, freedom and liberty:
Psalm 119:45 And I will walk at liberty: For I seek thy precepts.
Isaiah 61:1–3 The Spirit of the Lord GOD is upon me; Because the LORD hath anointed me to preach good tidings unto the meek; He hath sent me to bind up the brokenhearted, To proclaim liberty to the captives, And the opening of the prison to them that are bound; To proclaim the acceptable year of the LORD, And the day of vengeance of our God; To comfort all that mourn; To appoint unto them that mourn in Zion, To give unto them beauty for ashes, The oil of joy for mourning, The garment of praise for the spirit of heaviness; That they might be called trees of righteousness, The planting of the LORD, that he might be glorified.
Luke 4:18–19 The Spirit of the Lord is upon me, because he hath anointed me to preach the gospel to the poor; he hath sent me to heal the brokenhearted, to preach deliverance to the captives, and recovering of sight to the blind, to set at liberty them that are bruised, To preach the acceptable year of the Lord.
John 8:31–32 Then said Jesus to those Jews which believed on him, If ye continue in my word, then are ye my disciples indeed; And ye shall know the truth, and the truth shall make you free.
John 8:36 If the Son therefore shall make you free, ye shall be free indeed.
Romans 6:17–18 But God be thanked, that ye were the servants of sin, but ye have obeyed from the heart that form of doctrine which was delivered you. Being then made free from sin, ye became the servants of righteousness.
Romans 6:22 But now being made free from sin, and become servants to God, ye have your fruit unto holiness, and the end everlasting life.
Romans 8:2 For the law of the Spirit of life in Christ Jesus hath made me free from the law of sin and death.
Romans 8:20–21 For the creature was made subject to vanity, not willingly, but by reason of him who hath subjected the same in hope, Because the creature itself also shall be delivered from the bondage of corruption into the glorious liberty of the children of God.
1 Corinthians 7:22 For he that is called in the Lord, being a servant, is the Lord's freeman: likewise also he that is called, being free, is Christ's servant.
1 Corinthians 8:9 But take heed lest by any means this liberty of yours become a stumblingblock to them that are weak.
1 Corinthians 10:28–29 But if any man say unto you, This is offered in sacrifice unto idols, eat not for his sake that shewed it, and for conscience sake: for the earth is the Lord's, and the fulness thereof: Conscience, I say, not thine own, but of the other: for why is my liberty judged of another man's conscience?
2 Corinthians 3:17 Now the Lord is that Spirit: and where the Spirit of the Lord is, there is liberty.
Galatians 2:3–5 But neither Titus, who was with me, being a Greek, was compelled to be circumcised: And that because of false brethren unawares brought in, who came in privily to spy out our liberty which we have in Christ Jesus, that they might bring us into bondage: To whom we gave place by subjection, no, not for an hour; that the truth of the gospel might continue with you.
Galatians 5:1 Stand fast therefore in the liberty wherewith Christ hath made us free, and be not entangled again with the yoke of bondage.
Galatians 5:13–14 For, brethren, ye have been called unto liberty; only use not liberty for an occasion to the flesh, but by love serve one another. For all the law is fulfilled in one word, even in this; Thou shalt love thy neighbour as thyself.
James 1:25 But whoso looketh into the perfect law of liberty, and continueth therein, he being not a forgetful hearer, but a doer of the work, this man shall be blessed in his deed.
1 Peter 2:15–16 For so is the will of God, that with well doing ye may put to silence the ignorance of foolish men: As free, and not using your liberty for a cloke of maliciousness, but as the servants of God.
2 Peter 2:18–19 For when they speak great swelling words of vanity, they allure through the lusts of the flesh, through much wantonness, those that were clean escaped from them who live in error. While they promise them liberty, they themselves are the servants of corruption: for of whom a man is overcome, of the same is he brought in bondage.
Final Thoughts
As an American, I have enjoyed many, many anniversary celebrations of my country's declaration of independence. I pray that until my dying day that I will always remember to thank God Almighty for the certain inalienable rights that He has given to me, especially the freedom and liberty that I have in these great United States of America.
Resources – Scripture quotations are from The Holy Bible, King James Version. [1] Letter from John Adams to Abigail Adams, 3 July 1776, (n.d.). from https://www.masshist.org/digitaladams/archive/doc?id=L17760703jasecond