Stress: you know the feeling; everything is coming undone. You feel as though your whole world is crumbling before your eyes. Your "inward parts are in turmoil and never still", just like Job (Job 30:27). You may call it affliction, anxiety or tension. You are possibly physically ill with that stress headache again. You would give anything for this stress to be replaced with comfort, happiness and peace. Good news! The Bible has many helpful scriptures for dealing with stress. Here are just twenty Bible verses for stress that I hope will encourage you, even on your worse day.
John 14:27 Peace I leave with you; my peace I give to you. Not as the world gives do I give to you. Let not your hearts be troubled, neither let them be afraid.
Rest, Peace and Healing

Isaiah 40:30,31 Even youths shall faint and be weary, and young men shall fall exhausted; but they who wait for the LORD shall renew their strength; they shall mount up with wings like eagles; they shall run and not be weary; they shall walk and not faint.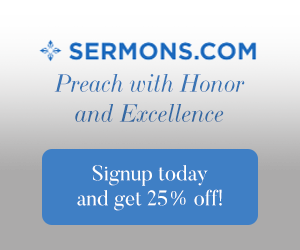 Malachi 4:2 But for you who fear my name, the sun of righteousness shall rise with healing in its wings. You shall go out leaping like calves from the stall.

Romans 8:6 For to set the mind on the flesh is death, but to set the mind on the Spirit is life and peace.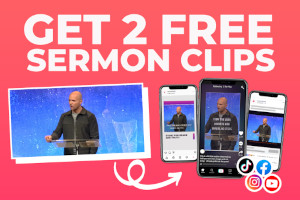 Romans 16:20 The God of peace will soon crush Satan under your feet. The grace of our Lord Jesus Christ be with you.

Philippians 4:6,7 do not be anxious about anything, but in everything by prayer and supplication with thanksgiving let your requests be made known to God. And the peace of God, which surpasses all understanding, will guard your hearts and your minds in Christ Jesus.

1 Peter 5:6,7 Humble yourselves, therefore, under the mighty hand of God so that at the proper time he may exalt you, casting all your anxieties on him, because he cares for you.

Trust the Lord to Ease the Way

Psalms 37:5 Commit your way to the LORD; trust in him, and he will act.

Psalms 55:22 Cast your burden on the LORD, and he will sustain you; he will never permit the righteous to be moved.

Psalms 103:1-5 Bless the LORD, O my soul, and all that is within me, bless his holy name! Bless the LORD, O my soul, and forget not all his benefits, who forgives all your iniquity, who heals all your diseases, who redeems your life from the pit, who crowns you with steadfast love and mercy, who satisfies you with good so that your youth is renewed like the eagle's.

Proverbs 16:3 Commit your work to the LORD, and your plans will be established.

Jeremiah 17:7,8 "Blessed is the man who trusts in the LORD, whose trust is the LORD. He is like a tree planted by water, that sends out its roots by the stream, and does not fear when heat comes, for its leaves remain green, and is not anxious in the year of drought, for it does not cease to bear fruit."

Romans 12:2 Do not be conformed to this world, but be transformed by the renewal of your mind, that by testing you may discern what is the will of God, what is good and acceptable and perfect.

James 1:2-4 Count it all joy, my brothers, when you meet trials of various kinds, for you know that the testing of your faith produces steadfastness. And let steadfastness have its full effect, that you may be perfect and complete, lacking in nothing.

Give Me Jesus; His Strength is All I Need

Isaiah 55:1-3 "Come, everyone who thirsts, come to the waters; and he who has no money, come, buy and eat! Come, buy wine and milk without money and without price. Why do you spend your money for that which is not bread, and your labor for that which does not satisfy? Listen diligently to me, and eat what is good, and delight yourselves in rich food. Incline your ear, and come to me; hear, that your soul may live; and I will make with you an everlasting covenant, my steadfast, sure love for David.

Habakkuk 3:17-19 Though the fig tree should not blossom, nor fruit be on the vines, the produce of the olive fail and the fields yield no food, the flock be cut off from the fold and there be no herd in the stalls,  yet I will rejoice in the LORD; I will take joy in the God of my salvation. GOD, the Lord, is my strength; he makes my feet like the deer's; he makes me tread on my high places.

Matthew 11:28-30 Come to me, all who labor and are heavy laden, and I will give you rest. Take my yoke upon you, and learn from me, for I am gentle and lowly in heart, and you will find rest for your souls. For my yoke is easy, and my burden is light."

Luke 10:41-42 But the Lord answered her, "Martha, Martha, you are anxious and troubled about many things, but one thing is necessary. Mary has chosen the good portion, which will not be taken away from her."

John 12:32 (KJV) And I, if I be lifted up from the earth, will draw all men unto me. (Jesus words)
1 Corinthians 3:11 For other foundation can no man lay than that is laid, which is Jesus Christ.
Christian Quotes About Stress
"Many of those who once were so passionately in love with Christ now run about pursuing their own interests. They're burdened down with stress and problems, chasing after riches and the things of this world."  ~ David Wilkerson
"True leadership is tested and proved in crises. The real leader is the one who can handle the stress. He is the one who can solve the problems, bear the burdens, find the solutions, and win the victories when everyone else is merely flustered, confounded, and perplexed."  ~ John MacArthur
"Since God intends to make you like Jesus, he will take you through the same experiences Jesus went through. That includes loneliness, temptation, stress, criticism, rejection, and many other problems."  ~ Rick Warren
"In almost everything that touches our everyday life on earth, God is pleased when we're pleased. He wills that we be as free as birds to soar and sing our maker's praise without anxiety [stress]."  ~ A.W. Tozer
"An unpeaceful mind cannot operate normally. Hence the Apostle teaches us to "have no anxiety [stress] about anything" (Phil. 4:6). Deliver all anxious thoughts to God as soon as they arise. Let the peace of God maintain your heart and mind (v. 7)."  ~Watchman Nee
Resources
The Holy Bible, English Standard Version
The Holy Bible, King James Version
"Scripture quotations are from The Holy Bible, English Standard Version® (ESV®), copyright © 2001 by Crossway, a publishing ministry of Good News Publishers. Used by permission. All rights reserved."
www.youtube.com– "Give Me Jesus" by Jeremy Camp