So many times we want to give more to those that need help. We might think that giving only comes in the form of cash donations. This is not true; you can give by helping others. Everyone can give something whether it is time, money or some other way of helping others. Helping others includes the times when you visit the sick, run errands for someone who is unable or even when you just offer your umbrella to someone on a rainy day. Let's take a look at these Bible verses about helping others.
Helping Others Shown in Moses' Time
Exodus 17:12 But Moses' hands grew weary, so they took a stone and put it under him, and he sat on it, while Aaron and Hur held up his hands, one on one side, and the other on the other side. So his hands were steady until the going down of the sun.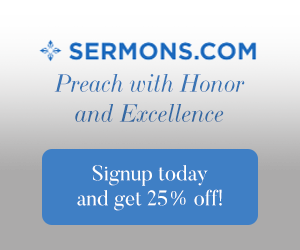 Deuteronomy 15:11 For there will never cease to be poor in the land. Therefore I command you, 'You shall open wide your hand to your brother, to the needy and to the poor, in your land.'
Jesus Spoke About Helping Others
Matthew 5:16 In the same way, let your light shine before others, so that they may see your good works and give glory to your Father who is in heaven.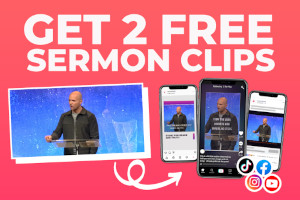 Matthew 5:42 Give to the one who begs from you, and do not refuse the one who would borrow from you.

Matthew 10:8 Heal the sick, raise the dead, cleanse lepers, cast out demons. You received without paying; give without pay.

Matthew 25:35-40 For I was hungry and you gave me food, I was thirsty and you gave me drink, I was a stranger and you welcomed me, I was naked and you clothed me, I was sick and you visited me, I was in prison and you came to me.' Then the righteous will answer him, saying, 'Lord, when did we see you hungry and feed you, or thirsty and give you drink? And when did we see you a stranger and welcome you, or naked and clothe you? And when did we see you sick or in prison and visit you?' And the King will answer them, 'Truly, I say to you, as you did it to one of the least of these my brothers, you did it to me.'

Luke 3:10-11 And the crowds asked him, "What then shall we do?" And he answered them, "Whoever has two tunics is to share with him who has none, and whoever has food is to do likewise."

Luke 12:33-34 Sell your possessions, and give to the needy. Provide yourselves with moneybags that do not grow old, with a treasure in the heavens that does not fail, where no thief approaches and no moth destroys. For where your treasure is, there will your heart be also.

John 15:12 "This is my commandment, that you love one another as I have loved you…"

Apostles Preached and Wrote About Helping Others
James – Doing
James 1:27 Religion that is pure and undefiled before God, the Father, is this: to visit orphans and widows in their affliction, and to keep oneself unstained from the world.

James 2:14-17 What good is it, my brothers, if someone says he has faith but does not have works? Can that faith save him? If a brother or sister is poorly clothed and lacking in daily food, and one of you says to them, "Go in peace, be warmed and filled," without giving them the things needed for the body, what good is that? So also faith by itself, if it does not have works, is dead.
John – Loving
John 15:13 Greater love has no one than this, that someone lay down his life for his friends.

1 John 3:17 But if anyone has the world's goods and sees his brother in need, yet closes his heart against him, how does God's love abide in him?

1 John 4:19-20 We love because he first loved us. If anyone says, "I love God," and hates his brother, he is a liar; for he who does not love his brother whom he has seen cannot love God whom he has not seen. And this commandment we have from him: whoever loves God must also love his brother.
Paul – Putting Others First
Acts 20:35-38 In all things I have shown you that by working hard in this way we must help the weak and remember the words of the Lord Jesus, how he himself said, 'It is more blessed to give than to receive.'" And when he had said these things, he knelt down and prayed with them all. And there was much weeping on the part of all; they embraced Paul and kissed him, being sorrowful most of all because of the word he had spoken, that they would not see his face again. And they accompanied him to the ship.

Romans 12:13 Contribute to the needs of the saints and seek to show hospitality.

Romans 15:1 We who are strong have an obligation to bear with the failings of the weak, and not to please ourselves.

2 Corinthians 8:9 For you know the grace of our Lord Jesus Christ, that though he was rich, yet for your sake he became poor, so that you by his poverty might become rich.

Galatians 6:2 Bear one another's burdens, and so fulfill the law of Christ.

Ephesians 4:28 Let the thief no longer steal, but rather let him labor, doing honest work with his own hands, so that he may have something to share with anyone in need.

Philippians 2:4 Let each of you look not only to his own interests, but also to the interests of others.

Does Anybody Love?
What are you doing about help others? How about that little girl that does not have a Mommy, can you invite her to the Mother/Daughter Tea with you? How about that young man that has grown up without a Dad, can you sit with him once a week and teach him the Word of the Lord? What about the lady across the road that is too old to keep the outside or inside of her house in good condition, can you lend a hand – without expecting to be paid? As the Church we are called to love one another and one way that we do that is by helping others. When was the last time you put your love in action? Don't forget to listen to the video in the upper right of this page "Does Anybody Hear Her" by Casting Crowns; it will make you think and even perhaps it will make you act.
If you are looking for a way to help others today, maybe you can consider sponsoring a child that is less fortunate through the great ministry of Compassion International.
Sources:  The Holy Bible, English Standard Version "Scripture quotations are from The Holy Bible, English Standard Version® (ESV®), copyright © 2001 by Crossway, a publishing ministry of Good News Publishers. Used by permission. All rights reserved."  YouTube "Does Anybody Hear Her?" by Casting Crowns