While prime time American television promotes fornication, idolatry, adultery, same sex relationships and gay marriage as the norm, the Bible calls followers of Christ to live different from the world.  As Christians we are called to live lives that are holy. We are to set aside the evil ways of the world and honor Christ by living in faithful obedience to His commandments.
God's Word tells us, "As obedient children, do not conform to the evil desires you had when you lived in ignorance. But just as he who called you is holy, so be holy in all you do; for it is written: 'Be holy, because I am holy'" (1 Peter 1:14-16).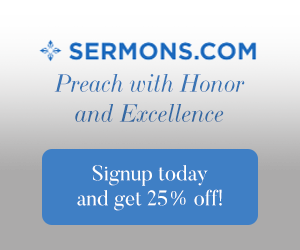 The Bible has much to say about the topic of purity.  Consider the following verses from God's Word…
Bible Verses on Purity
Leviticus 18:30  So keep my charge never to practice  any of these abominable customs that were practiced before you, and never to make yourselves unclean by them:  I am the LORD your God."
Job 4:17   'Can mortal man be in the right before  God?   Can a man be pure before his Maker?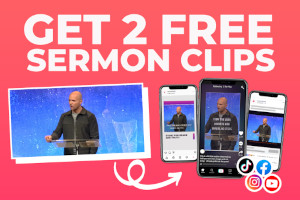 Job 15:14   What is man,  that he can be pure?  Or he who is  born of a woman, that he can be righteous?
Job 31:1 "I have made a covenant with my  eyes; how then could I gaze at a virgin?
Habakkuk 1:13  You who are  of purer eyes than to see evil  and cannot look at wrong,   why do you idly look at traitors and  remain silent when the wicked swallows up the man more righteous than he?
Psalms 18:26  with the purified you show yourself pure; and with  the crooked you make yourself seem tortuous.
Psalms 51:7, 10   Purge me  with hyssop, and I shall be clean;  wash me, and I shall be  whiter than snow…10   Create in me a  clean heart, O God, and  renew a right  spirit within me.
Psalms 73:1  Truly God is good to  Israel, to those who are  pure in heart.
Matthew 5:8  "Blessed are  the pure in heart, for  they shall see God.
Titus 1:15  To the pure, all things are pure, but to the defiled and  unbelieving, nothing is pure; but both  their minds and their consciences are defiled.
James 4:7-8 Submit yourselves therefore to God.  Resist the devil, and he will flee from you.  Draw near to God, and he will draw near to you.  Cleanse your hands, you sinners, and  purify your hearts,  you double-minded.
1John 3:3  And everyone who  thus hopes in him  purifies himself as he is pure.
Purity in Marriage
1Corinthians 7:2 But because of the temptation to sexual immorality, each man should have his own wife and each woman her own husband.
2Corinthians 11:2 For I feel a divine jealousy for you, since  I betrothed you to one husband,  to present you  as a pure virgin to Christ.
Titus 2:5 to be self-controlled,  pure,  working at home, kind, and  submissive to their own husbands,  that the word of God may not be reviled.
Hebrews 13:4  Let marriage be held in honor among all, and let the marriage bed be undefiled, for God will judge  the sexually immoral and adulterous.
Scripture About the Body as a Temple
Psalms 24:3-4   Who shall ascend the hill of the LORD?   And who shall stand in his  holy place?  He who has  clean hands and  a pure heart,   who does not  lift up his soul to  what is false and does not swear deceitfully.
1Corinthians 3:16   Do you not know that you  are God's temple and that God's Spirit dwells in you?
1Corinthians 6:15-20 Do you not know that  your bodies are members of Christ? Shall I then take the members of Christ and make them members of a prostitute? Never! Or do you not know that he who is joined  to a prostitute becomes one body with her? For, as it is written,  "The two will become one flesh."  But he who is joined to the Lord  becomes one spirit with him.  Flee from sexual immorality. Every other sin  a person commits is outside the body, but the sexually immoral person  sins against his own body.  Or  do you not know that your body is a temple of the Holy Spirit within you, whom you have from God?  You are not your own,   for you were bought with a price.  So glorify God in your body.
Hebrews 7:26  For it was indeed fitting that we should have such a high priest,  holy, innocent, unstained,  separated from sinners, and  exalted above the heavens.
James 1:27 Religion that is pure and undefiled before God, the Father, is this:  to visit  orphans and widows in their affliction, and  to keep oneself  unstained from the world.
Final Thoughts
Many people have the notion that purity is something that you have when you are young, and then you lose it when you mess up.  But in the Bible, purity is something that you go after.  It is not so much something that you lose, but something that you gain as you grow in the Christian life.
As David said in the Psalms, "Create in me a clean heart O God."  The more you grow in purity of heart, the more you will see God.  You will begin to see Him in all areas of life.  You will see Him in worship, see Him in his Word, and even when you face trials and temptations you will see God and His presence in your life.  This is easier to say than to do.  Just about the time you might feel you have victory in an area of life, Satan goes on the attack to trip you up.  However, do not lose hope my friends.  God is with you.  He is stronger than anything in this world.  He can give you the power (through the Holy Spirit) to overcome sin and temptation.  It is true that we will never attain perfection until the return of Christ but don't allow Satan to have the victory in your life.  Rely on God and give Him the glory for great things He has done.
Praise Him!!
Pastor Daryl
Related Reading: Teen Purity: 10 Tips on How To Remain Pure
Resource – "Scripture quotations are from The Holy Bible, English Standard Version® (ESV®), copyright © 2001 by Crossway, a publishing ministry of Good News Publishers. Used by permission. All rights reserved."