Everyone gets angry, right? Though it is normal to feel angry sometimes, it is not okay to let anger build into an uncontrollable rage (wrath) or even become bitterness. The Bible has much to say about wrath and anger, let's take a look at some amazing KJV Bible verses about anger and wrath.
God Gets Angry
Psalm 30:5  For his anger endureth but a moment; in his favour is life: Weeping may endure for a night, but joy cometh in the morning.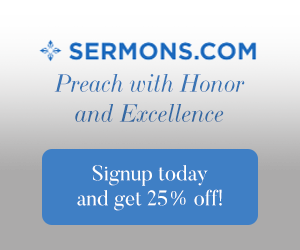 Psalm 78:38  But he, being full of compassion, forgave their iniquity, and destroyed them not: Yea, many a time turned he his anger away, And did not stir up all his wrath.
Psalm 90:7  For we are consumed by thine anger, And by thy wrath are we troubled.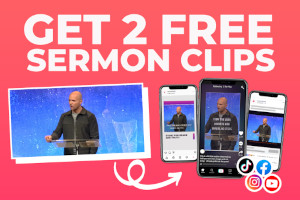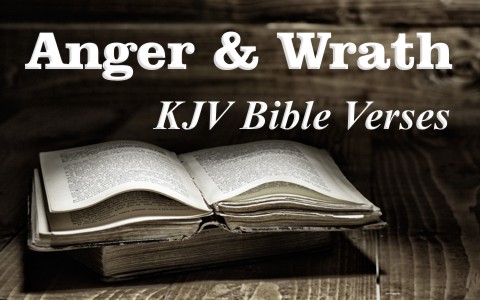 Psalm 90:11  Who knoweth the power of thine anger? Even according to thy fear, so is thy wrath.
Micah 7:18  Who is a God like unto thee, that pardoneth iniquity, And passeth by the transgression of the remnant of his heritage? He retaineth not his anger for ever, Because he delighteth in mercy.
Examples of Things that Cause Anger and Wrath of God
Joshua 22:20  Did not Achan the son of Zerah commit a trespass in the accursed thing, and wrath fell on all the congregation of Israel? and that man perished not alone in his iniquity.
2 Kings 23:26  Notwithstanding the LORD turned not from the fierceness of his great wrath, wherewith his anger was kindled against Judah, because of all the provocations that Manasseh had provoked him withal.
2 Chronicles 34:24–25  Thus saith the LORD, Behold, I will bring evil upon this place, and upon the inhabitants thereof, even all the curses that are written in the book which they have read before the king of Judah: Because they have forsaken me, and have burned incense unto other gods, that they might provoke me to anger with all the works of their hands; therefore my wrath shall be poured out upon this place, and shall not be quenched.
2 Chronicles 36:16  But they mocked the messengers of God, and despised his words, and misused his prophets, until the wrath of the LORD arose against his people, till there was no remedy.
Nehemiah 13:18  Did not your fathers thus, and did not our God bring all this evil upon us, and upon this city? yet ye bring more wrath upon Israel by profaning the sabbath.
Psalm 78:19–21  Yea, they spake against God; they said, Can God furnish a table in the wilderness? Behold, he smote the rock, that the waters gushed out, And the streams overflowed; Can he give bread also? Can he provide flesh for his people? Therefore the LORD heard this, and was wroth: So a fire was kindled against Jacob, And anger also came up against Israel;
Psalm 78:56–59  Yet they tempted and provoked the most high God, And kept not his testimonies: But turned back, and dealt unfaithfully like their fathers: They were turned aside like a deceitful bow. For they provoked him to anger with their high places, And moved him to jealousy with their graven images. When God heard this, he was wroth, And greatly abhorred Israel:
Things that Cause Men to Become Angry and full of Wrath
Genesis 30:1–2  And when Rachel saw that she bare Jacob no children, Rachel envied her sister; and said unto Jacob, Give me children, or else I die. And Jacob's anger was kindled against Rachel: and he said, Am I in God's stead, who hath withheld from thee the fruit of the womb?
Genesis 34:7  And the sons of Jacob came out of the field when they heard it: and the men were grieved, and they were very wroth, because he had wrought folly in Israel in lying with Jacob's daughter; which thing ought not to be done.
1 Samuel 20:29–30  And he said, Let me go, I pray thee; for our family hath a sacrifice in the city; and my brother, he hath commanded me to be there: and now, if I have found favour in thine eyes, let me get away, I pray thee, and see my brethren. Therefore he cometh not unto the king's table. Then Saul's anger was kindled against Jonathan, and he said unto him, Thou son of the perverse rebellious woman, do not I know that thou hast chosen the son of Jesse to thine own confusion, and unto the confusion of thy mother's nakedness?
Nehemiah 5:5–7  Yet now our flesh is as the flesh of our brethren, our children as their children: and, lo, we bring into bondage our sons and our daughters to be servants, and some of our daughters are brought unto bondage already: neither is it in our power to redeem them; for other men have our lands and vineyards. And I was very angry when I heard their cry and these words. Then I consulted with myself, and I rebuked the nobles, and the rulers, and said unto them, Ye exact usury, every one of his brother. And I set a great assembly against them.
Ephesians 6:4  And, ye fathers, provoke not your children to wrath: but bring them up in the nurture and admonition of the Lord.
Good Advice about How to Deal with Anger and Wrath
Proverbs 14:17  He that is soon angry dealeth foolishly: And a man of wicked devices is hated.
Proverbs 15:1  A soft answer turneth away wrath: But grievous words stir up anger.
Ephesians 4:26–27  Be ye angry, and sin not: let not the sun go down upon your wrath: Neither give place to the devil.
Ephesians 4:31–32  Let all bitterness, and wrath, and anger, and clamour, and evil speaking, be put away from you, with all malice: And be ye kind one to another, tenderhearted, forgiving one another, even as God for Christ's sake hath forgiven you.
Examples: Saved from the Wrath of God
Numbers 16:46  And Moses said unto Aaron, Take a censer, and put fire therein from off the altar, and put on incense, and go quickly unto the congregation, and make an atonement for them: for there is wrath gone out from the LORD; the plague is begun.
Joshua 9:19–20  But all the princes said unto all the congregation, We have sworn unto them by the LORD God of Israel: now therefore we may not touch them. This we will do to them; we will even let them live, lest wrath be upon us, because of the oath which we sware unto them.
2 Chronicles 32:26  Notwithstanding Hezekiah humbled himself for the pride of his heart, both he and the inhabitants of Jerusalem, so that the wrath of the LORD came not upon them in the days of Hezekiah.
Psalm 106:23  Therefore he said that he would destroy them, Had not Moses his chosen stood before him in the breach, To turn away his wrath, lest he should destroy them.
Romans 5:8–9  But God commendeth his love toward us, in that, while we were yet sinners, Christ died for us. Much more then, being now justified by his blood, we shall be saved from wrath through him.
1 Thessalonians 5:9  For God hath not appointed us to wrath, but to obtain salvation by our Lord Jesus Christ
A Challenge for You
Do you ever find yourself to be easily angered? Is this something that you would like to learn how to control? Consider starting a Journal of Upsets. In this book you can make some notes every time you get upset. Write down the date of the upset, who was involved (if it involved other people) give a brief summary of the upset and write down what you were thinking when it happened. Many times we become angry when we think on negative things or on those things that are out of our control. When you write about what you were thinking it will help you to identify what thoughts could be changed, so that your feelings of anger do not turn into acts of rage (wrath).
Take a look at this related article: Bible Verses About Anger
Resource – Scripture quotations are from The Holy Bible, King James Version