Here are seven Bible verses that describe the wonderful Savior, Jesus Christ.
John 1:14 "And the Word became flesh and dwelt among us, and we have seen his glory, glory as of the only Son from the Father, full of grace and truth."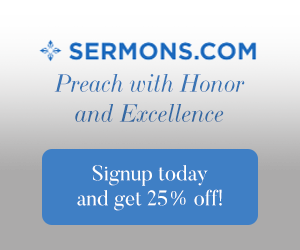 If there is one book in the Bible that gives us a lot of descriptions about Jesus it would be the Gospel of John.  This Gospel is special; it indicates Jesus' divinity and His love. Today, many have the truth but no grace (that's legalism) and some have grace but no truth (that's lawlessness) so it takes both grace and truth and Jesus Christ was the consummate perfection of both of these.  We can't have truth without grace (that's brutality) and we can't have grace without truth (that's pragmatism) so we must look at Christ and strive to have both grace for others and the truth in telling others.
Isaiah 9:6 "For to us a child is born, to us a son is given; and the government shall be upon his shoulder, and his name shall be called Wonderful Counselor, Mighty God,  Everlasting Father, Prince of Peace."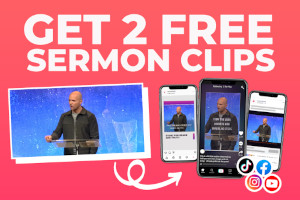 Isaiah wrote much about Jesus Christ in his prophecies but perhaps none more powerful or specific than this verse, which shows that a child is born to us, as Jesus was born in Bethlehem. This shows Jesus' humanity. Then Isaiah writes that "a son is given," indicating that this God-Man came into the world to give His life as a ransom for many (Mark 10:45) and the kingdom of God will be square upon His shoulders, indicating He will bear this load and carry this responsibility into eternity.  Jesus is all of these things; Wonderful, Counselor, Mighty God, Everlasting Father, and the Prince of Peace.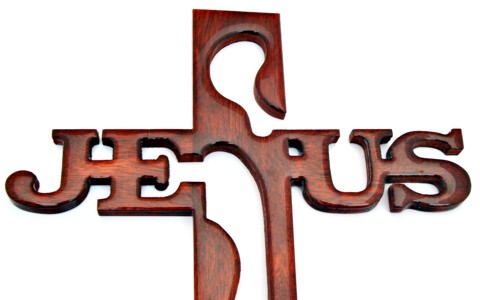 Revelation 1:14-15 "The hairs of his head were white, like white wool, like snow. His eyes were like a flame of fire, his feet were like burnished bronze, refined in a furnace, and his voice was like the roar of many waters."
No wonder that the Apostle John fell on his face and wrote, "When I saw him, I fell at his feet as though dead. But he laid his right hand on me, saying, 'Fear not, I am the first and the last, and the living one. I died, and behold I am alive forevermore, and I have the keys of Death and Hades'" (Rev 1:17-18).  Can you imagine seeing Jesus Christ whose face shone "like the sun at full strength" or at high noon (Rev 1:16).  This is Jesus in all His glory that was briefly revealed during the transfiguration where Jesus' Shekinah glory was revealed to Peter, James, and John when "he was transfigured before them, and his face shone like the sun, and his clothes became white as light" (Matt 17:2).
Isaiah 53:2- "For he grew up before him like a young plant, and like a root out of dry ground; he had no form or majesty that we should look at him, and no beauty that we should desire him."
This speaks of Jesus as being a young child growing up in a spiritual wilderness where the Living Water would soon bring life "out of dry ground."  This period in Jewish history was a famine of the Word of God as rightly understood.  They had the form or appearance of religion but they didn't have the relationship that God desired.  It was for this reason that Jesus came and was said to have "no form or majesty," as was ascribed to King David or there was "beauty that we should desire him" as there was in King Solomon's glory days.  This shows the humility in which He came to dwell in the flesh (John 1:14) but the difference was that He was without sin and this Sinless Lamb of God became sin for us so that we'd become the very righteousness of Christ (2 Cor 5:21).  Incredible!
Philippians 2:5-7 "Have this mind among yourselves, which is yours in Christ Jesus, who, though he was in the form of God, did not count equality with God a thing to be grasped, but emptied himself, by taking the form of a servant, being born in the likeness of men."
Jesus taught that the servant would be the greatest among them (Matt 23:11) which is just the opposite of the way the world operates.   Jesus came humbly, being born in a stable, having a family that had little, and took upon Himself the shame and sins of humanity.  He could have called down a legion of angels but "did not count equality with God a thing to be grasped" for.  He emptied Himself and took on the form of a servant and was born into the exact likeness of men, except that He never sinned.  How any of us can ever be proud and demand to be served?  He Who is God humbled Himself, even to the point of death on a cross (Phil 2:8), so how can we not humble ourselves who have nothing at all that we didn't receive (1 Cor 4:7)?
Hebrews 4:15 "For we do not have a high priest who is unable to sympathize with our weaknesses, but one who in every respect has been tempted as we are, yet without sin."
Who better to console someone with cancer, who has lost a loved one, or who is facing financial catastrophe than someone who's already gone through it.  Someone who has experienced what you or someone else has gone through can better sympathize with those who have gone through the same things.  Jesus knew what it felt like to be like to be homeless, hungry, tired, thirsty, weak, and in pain.  He knew what abandonment felt like, how betrayal hurts, and that He was going to die a horrendous death (John 3:16), so Jesus fully understands how we feel.  The difference of course is that He was sinless, so whatever you are going through, nothing can compare to the suffering He endured for your sake (Isaiah 53). We know He can certainly sympathize with us.
Matthew 17:2-3 "And he was transfigured before them, and his face shone like the sun, and his clothes became white as light.  And behold, there appeared to them Moses and Elijah, talking with him."
When Jesus returns, it will be the most joyful experience of our lives, but for those who are not saved; this will be the end of the party.  The laughter will turn to mourning; the fun will become fear; and the Righteous Judge will judge the world.  John wrote "Behold, he is coming with the clouds, and every eye will see him, even those who pierced him, and all tribes of the earth will wail on account of him. Even so. Amen" (Rev 1:7).   Some will rejoice but others will weep and mourn for they knew all along that God existed (Rom 1:18-19).  They will finally acknowledge with their mouth that Jesus is truly Lord and God, but it will be too late for them (Rev 20:12-15).
Conclusion
I pray that everyone who reads this and who have not yet been saved, repents of their sins and puts their trust in Christ today and make today the day of their salvation (2 Cor 6:2).  Whatever anyone decides, there is no doubt that every knee will bow and every tongue will confess that Jesus is Lord (Phil 2:11), but there is a vast difference between those who have humbled themselves and voluntarily submitted to God and bowed the knee and publicly confess faith in Jesus Christ already and those who do not believe.  All unbelievers will bow the knee and confess Him as Lord, but will be too late for them to be saved.  Today is the best day to be saved; tomorrow may not come (Prov 27:1; James 4:13-14), and if so, at Jesus appearance or after death, the final, once-and-for-all judgment comes (Heb 9:27).
Read more about Jesus here: Who is Jesus?
Resource – Scripture quotations are from The Holy Bible, English Standard Version® (ESV®), copyright © 2001 by Crossway, a publishing ministry of Good News Publishers. Used by permission. All rights reserved.