One of the hardest things for most believers to do is to have a consistent daily time with God.  I am convinced that this struggle is keeping many followers from becoming the man or woman for God that they truly are meant to be.  There are many reasons of why this is the case.  There are life events that get in the way…there is often sin that goes on unrepented that diminishes the filling of the Holy Spirit in our lives…and there are certainly many, many more.  But if God has brought you to this article today, I am thankful that you are here and searching for Bible verses that will show the importance of quiet time with God.  I have broken up some of the verses into three different categories below.  Please read these prayerfully…
Romans 12:2 "Do not be conformed to this world,  but be transformed by the renewal of your mind, that by testing you may discern what is the will of God, what is good and acceptable and perfect."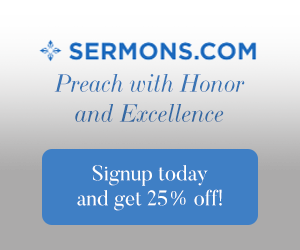 Bible Verses On The Importance of Scripture In Our Lives
Joshua 1:8-9 This Book of the Law shall not depart from your mouth, but you shall meditate on it day and night, so that you may be careful to do according to all that is written in it. For then you will make your way prosperous, and then you will have good success.  Have I not commanded you?  Be strong and courageous.  Do not be frightened, and do not be dismayed, for the LORD your God is with you wherever you go."
1 Thessalonians 2:12 we exhorted each one of you and encouraged you and charged you to walk in a manner worthy of God, who calls you into his own kingdom and glory.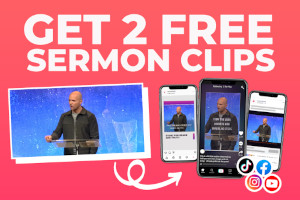 2 Timothy 2:15 Do your best to present yourself to God as one approved, a worker who has no need to be ashamed, rightly handling the word of truth.
2 Timothy 3:16-17  All Scripture is breathed out by God and profitable for teaching, for reproof, for correction, and for training in righteousness,  that  the man of God  may be complete, equipped  for every good work.
James 1:22-23   But be doers of the word, and not hearers only, deceiving yourselves. For if anyone is a hearer of the word and not a doer, he is like a man who looks intently at his natural face in a mirror.
Scripture on Thinking On God
1 Samuel 12:24  Only fear the LORD and serve him faithfully with all your heart. For consider what great things he has done for you.
Philippians 2:2  complete my joy by being  of the same mind, having the same love, being in full accord and of one mind.
Philippians 4:8-9   Finally, brothers, whatever is true, whatever is honorable, whatever is just, whatever is pure, whatever is lovely, whatever is commendable, if there is any excellence, if there is anything worthy of praise, think about these things.  What you have learned and  received and heard and seen  in me—practice these things, and  the God of peace will be with you.
Bible Quotes on Being Alone With God
1 Samuel 1:19   They rose early in the morning and worshiped before the LORD; then they went back to their house at  Ramah. And Elkanah knew Hannah his wife, and the LORD  remembered her. 
2 Chronicles 29:20-21   Then Hezekiah the king rose early and gathered the officials of the city and went up to the house of the LORD.  And they brought seven bulls, seven rams, seven lambs, and seven male goats  for a sin offering for the kingdom and for the sanctuary and for Judah. And he commanded the priests, the sons of Aaron, to offer them on the altar of the LORD.
Job 1:5 And when the days of the feast had run their course, Job would send and  consecrate them, and he would rise early in the morning and  offer burnt offerings according to the number of them all. For Job said, "It may be that my children have sinned, and cursed God in their hearts." Thus Job did continually.
Lamentations 3:27-28  It is good for a man that he bear the yoke in his youth. Let him sit alone in silence when it is laid on him
Matthew 6:1 "Beware of practicing your righteousness before other people in order to be seen by them, for then you will have no reward from your Father who is in heaven."
Mark 1:35-36    And rising very early in the morning, while it was still dark, he departed and went out to a desolate place, and there he prayed.  And Simon and those who were with him searched for him
Romans 12:1   I appeal to you therefore, brothers, by the mercies of God, to present your bodies as a living sacrifice, holy and acceptable to God, which is your spiritual worship.
Hebrews 13:15-16  Through him then let us continually offer up  a sacrifice of praise to God, that is,  the fruit of lips that acknowledge his name.  Do not neglect to do good and to share what you have, for such sacrifices are pleasing to God.
The only way to get to know someone intimately is to spend time with them.  If you are married, think of when you were dating your now husband or wife… If you are like most people, when you are first getting to know someone you desire to spend every free moment together to get to know them as good as you can and if your marriage is healthy, that thought should last for your entire life together.  The same is true in our relationship with the Lord.  Hopefully, you want to read His words to you and to meditate on not only their meaning in Scripture, but there relevant meaning to your life today.  God's word is powerful and will give us the peace that passes all understanding.
My prayer today is for you to again (or maybe for the first time) for you to fall in love with the words of God (the Bible).  May you desire to hear from God today and each day of your life.
Related reading: How Do I Meditate on the Word of God?
Resource – Scripture quotations are from The Holy Bible, English Standard Version® (ESV®), copyright © 2001 by Crossway, a publishing ministry of Good News Publishers. Used by permission. All rights reserved.