What does the Bible say about success? Are there biblical principles about how we can be successful? What do these 20 verses about success tell you?
Definition of Success: The World vs. The Word

As the world sees success, it is the achievement of a social status, completing a goal, reaching an objective or the achievement of an action in a specified set of time. The way God defines success is so much different than the way the world does. Success to those in the world means achieving something that is useful in this life on earth. Success as God sees it is something that is achieved that is of infinite, eternal value in this life and in the life to come. That is a huge difference indeed. The Bible describes success in a much different way than the world does.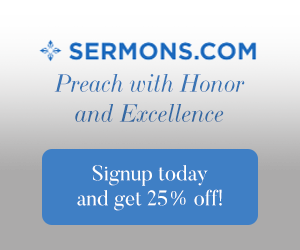 Twenty Bible Verses About Success
Notice in the following passage that success is tied to the Lord being with us. When we have the Lord with us then we will prosper. That does not mean that everything will go perfectly because Joseph was later unjustly thrown in prison. Even with this, Joseph was faithful to God and God blessed all those around him and even a pagan ruler's household was blessed as a result.
Genesis 39:2-6 "The Lord was with Joseph, and he was a successful man; and he was in the house of his master the Egyptian. And his master saw that the Lord was with him and that the Lord made all he did to prosper in his hand. So Joseph found favor in his sight, and served him. Then he made him overseer of his house, and all that he had he put under his authority. So it was, from the time that he had made him overseer of his house and all that he had, that the Lord blessed the Egyptian's house for Joseph's sake; and the blessing of the Lord was on all that he had in the house and in the field. Thus he left all that he had in Joseph's hand, and he did not know what he had except for the bread which he ate."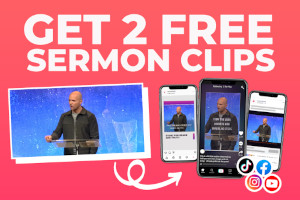 Walking in Success
Psalm 1:1-3 "Blessed is the man who walks not in the counsel of the wicked, nor stands in the way of sinners, nor sits in the seat of scoffers; but his delight is in the law of the Lord, and on his law he meditates day and night. He is like a tree planted by streams of water that yields its fruit in its season, and its leaf does not wither. In all that he does, he prospers."
If you are not walking with the counsel or advice of the wicked nor standing in the way of sinners or the way that sinners are going and are also not sitting in the seat of scoffers which means they scoff at God, then God will bless you. To be blessed means to literally "make happy." Your delight will naturally be in God's law and you will meditate day or night (all the time) and this means that like a tree planted by a stream of water, you will never whither or die but will always produce godly fruit and everything you do will prosper.
Reading and Writing Success
Joshua 1:8 "This Book of the Law shall not depart from your mouth, but you shall meditate on it day and night, so that you may be careful to do according to all that is written in it. For then you will make your way prosperous, and then you will have good success."
If the Book of the Law, the Bible, doesn't cease from being spoken and read by you and again, as in Psalm 1:1-3, you are meditating on it, and you're careful to observe what it says, you'll be prosperous and have success, as far as God defines success. And the way God defines success is the only definition that counts.
Proverbs 3:1-4 "My son, do not forget my teaching, but let your heart keep my commandments, for length of days and years of life and peace they will add to you. Let not steadfast love and faithfulness forsake you; bind them around your neck; write them on the tablet of your heart. So you will find favor and good success in the sight of God and man."
What God is saying here is to take the Word of God and write the words onto the tablet of our heart. The heart, in the Jewish language, was the seat of intellect. In other words, memorize some of the Bible. If you do this you will have "length of days and years of life" and "you will find favor and good success." What more could a man or woman want?!
Prayer of Success
Nehemiah 1:11 "O Lord, let your ear be attentive to the prayer of your servant, and to the prayer of your servants who delight to fear your name, and give success to your servant today, and grant him mercy in the sight of this man. Now I was cupbearer to the king."
Success is more readily achieved if you are in prayer as Nehemiah was and God used Nehemiah to rebuild the city of Jerusalem. Nehemiah's humility is evident as he said that he was God's servant and feared (or respected or revered) God's name which assured him of success…even in the sight of a pagan king.
Blameless Success
Proverbs 2:7 "He holds success in store for the upright, he is a shield to those whose walk is blameless."
Notice that success and walking blamelessly are tied together. James said that we cannot be near to God in prayer unless we have clean hands and a pure heart (James 4:8). This is why success comes to those who are blameless. Keep short accounts with the Lord by confessing your sins daily.
Prosperity and Success
Genesis 24:40 'The Lord, before whom I have walked, will send his angel with you and prosper your way. You shall take a wife for my son from my clan and from my father's house."
When Abraham's servant went to find a wife for Isaac, the Lord promised success and success he found. He didn't have to look long because Isaac took one look at Rebekah and knew she was the woman. He loved her at first. Why? It was because Abraham had been walking before the Lord and promised prosperity in his seeking a godly wife for his son Isaac.
Waiting for Success
1 Samuel 18:14 "And David had success in all his undertakings, for the Lord was with him."
David's success and our success is only possible if the Lord is with us and the Lord was with David for he often had the chance to overtake and kill the evil King Saul. Even though God had already established David as king of Israel, David waited on the Lord to establish his rule. David knew that God had originally anointed King Saul but refused to kill Saul because he was the Lord's anointed and waited patiently (some say 10 years!) for God to set things right. That's one of the reasons that David had success "in all his undertakings."
Honor for Success
Deuteronomy 5:16 "Honor your father and your mother, as the Lord your God commanded you, that your days may be long, and that it may go well with you in the land that the Lord your God is giving you."
The first four Commandments are vertical…that is they are commands relating to God but the last six are horizontal and deal with human relationships. By the way, this makes a cross-shaped pattern. The first of the six Commandments that relate to humans is that of honoring your parents because that is the most important of all the commands for a nation to be strong and receive the blessings of God. Families are the bedrock of a nation and if the family breaks down, eventually so will the nation. If a child does honor their parents, "it may go well" with the children and their "days will be prolonged." This means that things will go much better for them and they will live a longer life. The opposite is true as well. If that isn't success, I don't know what is.
Blessings of Success in Obedience
Deuteronomy 2:7 "For the Lord your God has blessed you in all the work of your hands. He knows your going through this great wilderness. These forty years the Lord your God has been with you. You have lacked nothing."
Notice that they "lacked nothing" and God had "blessed the work of [their] hands." That was possible only because the Lord was with them. If we are disobedient, the Lord will not be with us and that means that we will not receive the blessings and we will lack many things. These are related. Obedience and blessings are what we call godly success.
1 Chronicles 12:18 "Then the Spirit clothed Amasai, chief of the thirty, and he said, "We are yours, O David, and with you, O son of Jesse! Peace, peace to you, and peace to your helpers! For your God helps you. "Then David received them and made them officers of his troops."
David received much needed help because David had been pleasing God so when we are pleasing God you can be sure we will be blessed. Success sometimes comes in the form of other people helping us but only if we are obedient to the Lord.
1 Kings 2:4 "And keep the charge of the Lord your God, walking in his ways and keeping his statutes, his commandments, his rules, and his testimonies, as it is written in the Law of Moses, that you may prosper in all that you do and wherever you turn."
If our children do not do what we ask them, refuse to obey, don't keep any of the household rules and disobey what the parents tell them, do you honestly think that the parents will still bless them or even pay them an allowance? Not going to happen. If anyone keeps God's laws, like striving to obey the Ten Commandments, and we walk in the ways of the Lord, He promises that "you will prosper in all that you do and wherever you turn." When we turn this corner or go that way, if we are obedient, He is going to prosper us. This does not always mean financially but perhaps with health, with a job, in relationships or whatever we do.
Genesis 1:28 "And God blessed them. And God said to them, "Be fruitful and multiply and fill the earth and subdue it, and have dominion over the fish of the sea and over the birds of the heavens and over every living thing that moves on the earth."
God blessed both Adam and Eve but this blessing was taken away when the disobeyed God and the earth was cursed. Blessings and cursing's are always tied to obedience or disobedience. If you obey you choose blessings but if you choose to disobey you choose to suffer for it.
Acknowledgment for Success
Proverbs 3:6 "In all your ways acknowledge him, and he will make straight your paths."
When God straightens your paths that is true success. This success is tied to acknowledging God for all of His marvelous blessings. Perhaps the greatest sin is that of ingratitude but when we acknowledge that God has blessed us, He will straighten the crooked paths so that we will not stumble and who can make crooked what God has straightened?!
Psalm 37:34 "Delight yourself in the Lord, and he will give you the desires of your heart."
To delight in the Lord is to want to please Him and striving to do so. When our delight is in God, He promises to give us the desires of our heart. Read all of Psalm 37 to see exactly how God can grant our desires. God is pleased to give us what we most desire but He will only do so if our delight is in Him and not in the things of the world.
Giving and Success
Malachi 3:10 "Bring the full tithe into the storehouse, that there may be food in my house. And thereby put me to the test, says the Lord of hosts, if I will not open the windows of heaven for you and pour down for you a blessing until there is no more need."
Here we see that blessings or financial success is tied to being generous. God cannot pour blessings into your hands if they are clinched tight holding onto your possessions but if we release our blessings with open hands, including money. Only then can He pour back into our hands all that we will ever need or as Malachi says, "until there is no more need" or room to receive it.
Deuteronomy 8:18 "You shall remember the Lord your God, for it is he who gives you power to get wealth, that he may confirm his covenant that he swore to your fathers, as it is this day."
For those who remember where all good things come from, and that is God, then He alone gives you power or the ability to gain wealth. This is so that He can confirm what He has promised elsewhere in the Bible. Remembering the Lord means that we acknowledge where everything we have comes from and that He alone is responsible for what we have. What do we have that we did not receive? The answer is nothing!
Luke 16:10 "One who is faithful in a very little is also faithful in much, and one who is dishonest in a very little is also dishonest in much."
We are stewards of all that God has given us. Some can only give a little to the church but we can all give something to support ministries that are doing the work of God. Even if you don't have much you can still give a little money, a little time and even a little of your talent. If you do, God will give back to you. If you are unfaithful in little or dishonest with little that you have, God will most certainly entrust much with you. Of this we can be sure.
Make a Plan for Success
Proverbs 16:3 "Commit your work to the Lord, and your plans will be established."
To be committed to the work of the Lord is to be growing in grace and knowledge and to be sharing the gospel with the lost. If you are committed to glorifying God in this way, "your plans will be established." This doesn't say, "good luck" or "maybe your plans will go well" but your plans will be established.
The Gift of Success
John 3:16-17 "For God so loved the world, that he gave his only Son, that whoever believes in him should not perish but have eternal life. For God did not send his Son into the world to condemn the world, but in order that the world might be saved through him."
At first glance, this may not seem to be about success but how much greater of a success can there be than to receive eternal life? If you believe in the Lord Jesus Christ, you will be saved. This means that you will never perish and will not be cast into the lake of fire (Revelation 20). To escape the wrath of God is only possible by believing in His One and only unique Son, Jesus Christ. Although there is no promise of escaping trials in our present life, this will ensure success in this life and the life to come which is life everlasting. That is the greatest possible success anyone could ever hope for. That is my prayer for you today.
Looking for some more ways to study the Bible? Take a look at these:
"Scripture quotations are from The Holy Bible, English Standard Version® (ESV®), copyright © 2001 by Crossway, a publishing ministry of Good News Publishers. Used by permission. All rights reserved."