The goal of every Christian should be to grow to be more Christ-like every day.  This is the process often called sanctification where we seek to grow to be more mature (or Christ-like) through the power of the Holy Spirit.  You may have noticed that I called this a goal.  Goals sometimes are achieved but many times we fall short of our goals.  It takes faith to grow spiritually in Jesus Christ.  But if you have been a Christian for any amount of time, you realize that many times we have stumbling blocks or things that come up in our lives that keep us from growing in our faith. There are many verses that deal with "doubt," "fear," and "unbelief."  If you are reading this article, you have probably had some doubts in your life.  Maybe you have doubted God.  Maybe you have doubted that He is good.  Maybe something in your life has happened and you just cannot make sense of your faith.  Hang in there.  Prayerfully read through these passages and meditate on them and allow God to strengthen you through the Holy Spirit.
Matthew 21:21 And Jesus answered them, "Truly, I say to you, if you have faith and do not doubt, you will not only do what has been done to the fig tree, but even if you say to this mountain, 'Be taken up and thrown into the sea,' it will happen.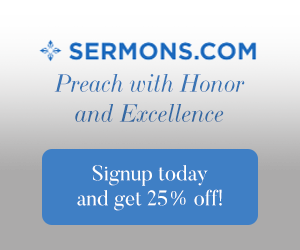 Bible Verses That Use The Word Doubt
Genesis 37:33   And he identified it and said, "It is my son's robe. A fierce animal has devoured him. Joseph is without doubt torn to pieces."
Deuteronomy 28:66  Your life shall hang in doubt before you. Night and day you shall be in dread and have no assurance of your life.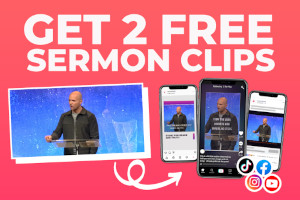 Job 12:2  "No doubt you are the people, and wisdom will die with you.
Acts 28:4 When the native people saw the creature hanging from his hand, they said to one another, "No doubt this man is a murderer. Though he has escaped from the sea, Justice has not allowed him to live."
Jude 1:22 And have mercy on those who doubt;
Verses About Doubt and Faith
Luke 24:37-38 But they were startled and frightened and thought they saw a spirit. 38 And he said to them, "Why are you troubled, and why do doubts arise in your hearts?
Romans 14:23 But whoever has doubts is condemned if he eats, because the eating is not from faith. For whatever does not proceed from faith is sin.
James 1:6 But let him ask in faith, with no doubting, for the one who doubts is like a wave of the sea that is driven and tossed by the wind.
Scriptures on Unbelief
Mark 9:24 Immediately the father of the child cried out and said, "I believe; help my unbelief!"
John 20:27 Then he said to Thomas, "Put your finger here, and see my hands; and put out your hand, and place it in my side. Do not disbelieve, but believe."
Matthew 13:58 And he did not do many mighty works there, because of their unbelief.
Mark 6:6 And he marveled because of their unbelief. And he went about among the villages teaching.
Mark 16:14 Afterward he appeared to the eleven themselves as they were reclining at table, and he rebuked them for their unbelief and hardness of heart, because they had not believed those who saw him after he had risen.
Mark 16:16 Whoever believes and is baptized will be saved, but whoever does not believe will be condemned.
Romans 11:20 That is true. They were broken off because of their unbelief, but you stand fast through faith. So do not become proud, but fear.
Jesus Tells Us Not To Doubt
Matthew 14:31 Jesus immediately reached out his hand and took hold of him, saying to him, "O you of little faith, why did you doubt?"
Mark 11:23 Truly, I say to you, whoever says to this mountain, 'Be taken up and thrown into the sea,' and does not doubt in his heart, but believes that what he says will come to pass, it will be done for him.
Bible Verses About A Lack of Faith
Hebrews 11:6 And without faith it is impossible to please him, for whoever would draw near to God must believe that he exists and that he rewards those who seek him.
Mark 4:40 He said to them, "Why are you so afraid? Have you still no faith?"
Matthew 8:26 And he said to them, "Why are you afraid, O you of little faith?" Then he rose and rebuked the winds and the sea, and there was a great calm.
Doubt is one area that we all struggle with at times.  Doubt seems to be part of faith though. Paul Tillich once said, "Doubt isn't the opposite of faith; it is an element of faith." I think Tillich is right.  If we never have any doubts, then maybe we are not being stretched in our faith in any ways.  God never asks us to put all reason aside to follow him.  Today, if you are going through a trial or temptation that is causing you to doubt God, cry out to God.  He is faithful.  He will never leave or forsake you.
If you have overcome doubt or unbelief, please share your experience in the comments section so that we all can be encouraged and strengthened in our faith.
Related Articles:
Resources
The Holy Bible, English Standard Version
"Scripture quotations are from The Holy Bible, English Standard Version® (ESV®), copyright © 2001 by Crossway, a publishing ministry of Good News Publishers. Used by permission. All rights reserved."
www.youtube.com – Song by Caedmon's Call "Shifting Sand" video by Youtube user farbink