No matter what you do or where you go, there is just no escaping the fact that everyone dies one day. Death is a very, very popular search topic on the internet and book stores are overwhelmed with media about death. Not only is it a popular topic in these outlets, the Bible has lots to say about death as well. Take a look at these 20 KJV Bible verses about death and dying that I would like to share with you.

Everyone Dies
Psalm 116:15 Precious in the sight of the LORD [is] the death of his saints.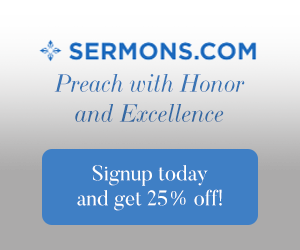 Ecclesiastes 9:5 For the living know that they shall die: but the dead know not any thing, neither have they any more a reward; for the memory of them is forgotten.
Ecclesiastes 12:7 Then shall the dust return to the earth as it was: and the spirit shall return unto God who gave it.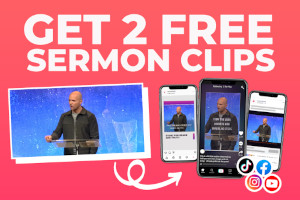 Ezekiel 18:20a The soul that sinneth, it shall die.
John 5:28-29  Marvel not at this: for the hour is coming, in the which all that are in the graves shall hear his voice, And shall come forth; they that have done good, unto the resurrection of life; and they that have done evil, unto the resurrection of damnation.
Romans 5:12 Wherefore, as by one man sin entered into the world, and death by sin; and so death passed upon all men, for that all have sinned:
Romans 6:23 For the wages of sin is death; but the gift of God is eternal life through Jesus Christ our Lord.
Hebrews 9:27-28 And as it is appointed unto men once to die, but after this the judgment: So Christ was once offered to bear the sins of many; and unto them that look for him shall he appear the second time without sin unto salvation.
Living With Hope Before Death
Psalm 23:4 Yea, though I walk through the valley of the shadow of death, I will fear no evil: for thou art with me; thy rod and thy staff they comfort me.
Romans 8:38-39 For I am persuaded, that neither death, nor life, nor angels, nor principalities, nor powers, nor things present, nor things to come, Nor height, nor depth, nor any other creature, shall be able to separate us from the love of God, which is in Christ Jesus our Lord.
1 Corinthians 15:22 For as in Adam all die, even so in Christ shall all be made alive.
Philippians 1:21 For to me to live is Christ, and to die is gain.
Philippians 1:23-24 For I am in a strait betwixt two, having a desire to depart, and to be with Christ; which is far better: Nevertheless to abide in the flesh is more needful for you.
Philippians 3:20-21 20 For our conversation is in heaven; from whence also we look for the Saviour, the Lord Jesus Christ: Who shall change our vile body, that it may be fashioned like unto his glorious body, according to the working whereby he is able even to subdue all things unto himself.
1 Thessalonians 4:13  But I would not have you to be ignorant, brethren, concerning them which are asleep, that ye sorrow not, even as others which have no hope.
There is Life After Death for Some; Offered to All
John 11:25-26 Jesus said unto her, I am the resurrection, and the life: he that believeth in me, though he were dead, yet shall he live: And whosoever liveth and believeth in me shall never die. Believest thou this?
Romans 5:7-8 For scarcely for a righteous man will one die: yet peradventure for a good man some would even dare to die. But God commendeth his love toward us, in that, while we were yet sinners, Christ died for us.
1 Corinthians 15:21 For since by man came death, by man came also the resurrection of the dead.
1 Corinthians 15:51-54  Behold, I shew you a mystery; We shall not all sleep, but we shall all be changed, In a moment, in the twinkling of an eye, at the last trump: for the trumpet shall sound, and the dead shall be raised incorruptible, and we shall be changed. For this corruptible must put on incorruption, and this mortal [must] put on immortality.  So when this corruptible shall have put on incorruption, and this mortal shall have put on immortality, then shall be brought to pass the saying that is written, Death is swallowed up in victory.
1 Thessalonians 4:16-17 For the Lord himself shall descend from heaven with a shout, with the voice of the archangel, and with the trump of God: and the dead in Christ shall rise first: Then we which are alive and remain shall be caught up together with them in the clouds, to meet the Lord in the air: and so shall we ever be with the Lord.
Final Thoughts 
It has been said that when you are born twice (physically and spiritually) you die once. The opposite is also true, if you are born only once, you will die twice (John 5:28-29). Do you choose life? Come to Jesus today for tomorrow may be too late.
Take a look at this related article: What Does the Bible Say About Death?
Resource – Scripture quotations are from The Holy Bible, King James Version