Everyone is called to be accountable in some way. Husbands and wives are accountable to be faithful to each other. Children are called to be accountable in their obedience to parents. Employees are called to be accountable to their employers and students are called to be accountable to their teachers.
Why is it necessary to be accountable? Most likely, if we didn't have to be accountable to someone—many of us would live lesser lives. We wouldn't work too hard because it wouldn't matter as much. Having a relationship with the Lord doesn't insulate us from needing accountability. We can deceive ourselves because of the weakness of our flesh and we can be deceived by our enemy, Satan. Every believer needs at least one person in their life who pulls no punches when it comes to speaking the truth in love. The following 8 Bible verses gives insight into the importance of accountability: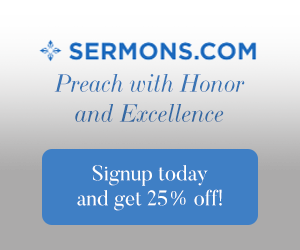 We are accountable to warn unbelievers
"When I say to the wicked, 'You wicked person, you will surely die,' and you do not speak out to dissuade them from their ways, that wicked person will die for their sin, and I will hold you accountable for their blood" (Ezekiel 33:8)
God sent His Son, Jesus Christ, to die for the sins of the whole world and masses of people never hear the gospel because we are afraid or timid to share it with them. By doing so, we contribute to their fate of eternal death because we withheld the truth from them. The Lord will hold us accountable for sharing the Good News with those who live or work around us every day.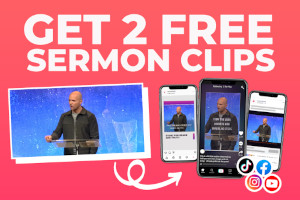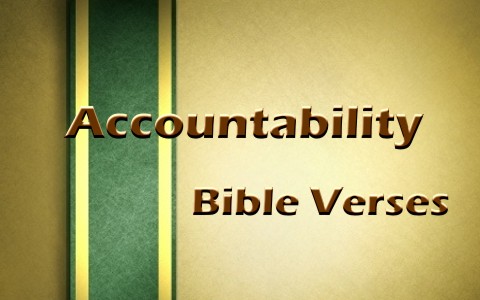 We are accountable for every word we speak
"But I tell you that everyone will have to give account on the Day of Judgment for every empty word they have spoken. For by your words you will be acquitted, and by your words you will be condemned" (Matthew 12:36-37).
There are so many words spoken in a day that we hardly think about what we say. Yet the Lord doesn't forget our meaningless words and we will have to give an account for each one. We know that we are to be "slow to speak" (James 1:19)—to help us carefully consider what and how we speak to those around us.
We are accountable for how we live our lives
"So then, each of us will give an account of ourselves to God" (Romans 14:12).
Our everyday decisions matter to God and to those we live with at home, school, or work. We set the example of how believers reflect Jesus in good and bad times. Our attitudes and actions speak much louder than our words. We must live under the direction of the Holy Spirit being accountable to live righteous lives.
Leaders are accountable for those who serve under them
"Have confidence in your leaders and submit to their authority, because they keep watch over you as those who must give an account. Do this so that their work will be a joy, not a burden, for that would be of no benefit to you" (Hebrews 13:17).

Every leader will give an account to God for those who followed them in their lifetime. A leader must be sure that they've said and done everything as directed by the Lord so that people will stay on the right track. Followers will give an account as well in how they demonstrated patience and submission to those the Lord put over them.
Teachers are accountable for their students
"Not many of you should become teachers, my fellow believers, because you know that we who teach will be judged more strictly" (James 3:1).

Many lives are touched (both positively and negatively) by those who teach the Word of God. Teachers are given a gift from God that enables them to take the deeper truths of His word and make it easier for understanding and application by their students. This accountability comes with a greater judgment so that not many people should consider teaching unless they are called to do so.
Unbelievers are accountable for rejecting truth
"But they will have to give account to him who is ready to judge the living and the dead" (1 Peter 4:5).
The Lord makes the truth known in every place on the earth. People only have to look at the sky, trees, or rivers and they will know that God exists. However because of the hardness of their hearts, many will reject God and instead choose to live by their own rules. They will stand before God and give an account of rejecting His precious Son, Jesus Christ.
Accountability is Necessary…
We find in Jeremiah 17:9 that "the heart is deceitful above all things and beyond cure. Who can understand it?" Because of our ability to deceive ourselves into believing lies—we must remain accountable not only to God, but to others in the body of Christ especially those who are wise. Accountability is a gift from God to help us stay on the right path and live spiritually successful lives.
More about accountability: 10 Questions for Your Christian Accountability Partner
Resource – New International Version Bible, The Holy Bible, New International Version®, NIV® Copyright© 1973, 1978, 1984, 2011 by Biblca, Inc.™ Used by permission. All rights reserved worldwide.