One of the things that can destroy any church or ministry is gossip. Other terms in the Bible for gossip include:  backbiter, busybody, slanderer, secrets, talebearer and whisperers.  So then, a Biblical definition of gossip would be to spread rumors or secrets, speak about someone maliciously behind their back or repeat something about someone else that you have no right to repeat. My husband often says "If you aren't part of the problem or the solution, it's gossip". Let's take a look at how the Bible warns and teaches us about this destructive behavior known as gossip. Here are fifteen Bible verses and helpful quotes about gossip:
Proverbs 16:28 A dishonest man spreads strife, and a whisperer separates close friends.
Gossip: Secrets, Slanderers & Talebearers
Leviticus 19:16 You shall not go around as a slanderer among your people, and you shall not stand up against the life of your neighbor: I am the LORD.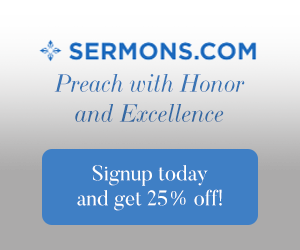 Proverbs 11:13 Whoever goes about slandering reveals secrets, but he who is trustworthy in spirit keeps a thing covered.
Proverbs 20:19 Whoever goes about slandering reveals secrets; therefore do not associate with a simple babbler.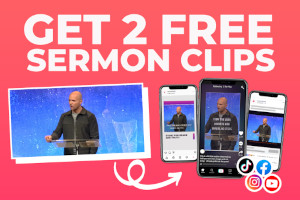 Proverbs 26:20-22 For lack of wood the fire goes out, and where there is no whisperer, quarreling ceases.  As charcoal to hot embers and wood to fire, so is a quarrelsome man for kindling strife. The words of a whisperer are like delicious morsels; they go down into the inner parts of the body.
Jeremiah 6:28 They are all stubbornly rebellious, going about with slanders; they are bronze and iron;  all of them act corruptly.
Jeremiah 9:4 Let everyone beware of his neighbor, and put no trust in any brother, or every brother is a deceiver, and every neighbor goes about as a slanderer. 
Deceit, Backbiting, Busybodies, Malicious Gossips & Whisperers
Psalms 41:7 All who hate me whisper together about me; they imagine the worst for me.
Proverbs 25:23 The north wind brings forth rain, and a backbiting tongue, angry looks.
Romans 1:28-32 And since they did not see fit to acknowledge God, God gave them up to a debased mind to do what ought not to be done. They were filled with all manner of unrighteousness, evil, covetousness, malice. They are full of envy, murder, strife, deceit, maliciousness. They are gossips, slanderers, haters of God, insolent, haughty, boastful, inventors of evil, disobedient to parents, foolish, faithless, heartless, ruthless. Though they know God's righteous decree that those who practice such things deserve to die, they not only do them but give approval to those who practice them.
2 Corinthians 12:20 For I fear that perhaps when I come I may find you not as I wish, and that you may find me not as you wish—that perhaps there may be quarreling, jealousy, anger, hostility, slander, gossip, conceit, and disorder.
1 Timothy 3:9-11 Deacons likewise must be dignified, not double-tongued, not addicted to much wine, not greedy for dishonest gain. They must hold the mystery of the faith with a clear conscience. And let them also be tested first; then let them serve as deacons if they prove themselves blameless. Their wives likewise must be dignified, not slanderers, but sober-minded, faithful in all things.
1 Timothy 5:13-14 Besides that, they learn to be idlers, going about from house to house, and not only idlers, but also gossips and busybodies, saying what they should not. So I would have younger widows marry, bear children, manage their households, and give the adversary no occasion for slander.
2 Timothy 3:1-5 But understand this, that in the last days there will come times of difficulty. For people will be lovers of self, lovers of money, proud, arrogant, abusive, disobedient to their parents, ungrateful, unholy  heartless, unappeasable, slanderous, without self-control, brutal, not loving good, treacherous, reckless, swollen with conceit, lovers of pleasure rather than lovers of God, having the appearance of godliness, but denying its power. Avoid such people.
Titus 2:2-3 Older men are to be sober-minded, dignified, self-controlled, sound in faith, in love, and in steadfastness. Older women likewise are to be reverent in behavior, not slanderers or slaves to much wine. They are to teach what is good,
How Can You Avoid Gossip?
Consider these simple steps to be sure you are not involved in gossip:
Do not associate yourself with one who is a known gossip

When someone starts to gossip — change the subject

If you are not part of the problem or part of the solution, stay out of it

If you have fallen into the bad habit of gossiping — ask God to change your heart


When you have been the victim of gossip — confront the parties that spread the rumor
Sources:
The Holy Bible, English Standard Version
"Scripture quotations are from The Holy Bible, English Standard Version® (ESV®), copyright © 2001 by Crossway, a publishing ministry of Good News Publishers. Used by permission. All rights reserved."
Youtube.com "Change My Heart Oh God" by Eddie Espinosa
(Photo by Jonathan Daniel/Getty Images)