Compassion is one of the characteristics that stands out the most to me when reading the four gospels and reading about the life of Jesus while on this earth.  We struggle to understand how Jesus could be both 100% God and 100% man (hypostatic union) but we can identify with His humanity.  We read about times when Jesus was obviously very tired and wore down from traveling around from place to place with His disciples and often having large crowds follow Him.  And yet, He unwaveringly shows an amazing compassion for the lost, for the sick, and for the entire world that inspires me to pray and seek to have a greater compassion for others.  You see, I often seek my own comfort and my own praise.  I know I fall short in this and, instead of constantly looking to show love, I often will give in to a love of self instead of a love for others.  Maybe you too can identify with that thought.  We try to show compassion like Jesus did but it doesn't always come easy.  Prayerfully read and study these words from God about compassion.
Matthew 9:36 When he saw the crowds,  he had compassion for them, because they were harassed and helpless,  like sheep without a shepherd.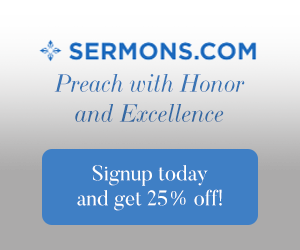 Bible Verses About Compassion and Forgiveness
Daniel 9:9  To the Lord our God belong mercy and forgiveness, for we have rebelled against him
Matthew 6:14-15  For if you forgive others their trespasses, your heavenly Father will also forgive you, but if you do not forgive others their trespasses, neither will your Father forgive your trespasses.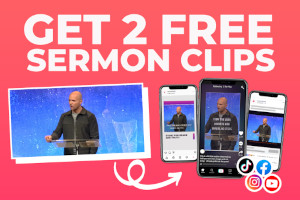 Matthew 7:1-2  Judge not, that you be not judged. For with the judgment you pronounce you will be judged, and  with the measure you use it will be measured to you.
Matthew 14:14 When he went ashore he saw a great crowd, and he had compassion on them and healed their sick.
Matthew 18:21-22 Then Peter came up and said to him, "Lord, how often will my brother sin against me, and I forgive him?  As many as seven times?" Jesus said to him, "I do not say to you seven times, but seventy-seven times.
Mark 6:34 When he went ashore he saw a great crowd, and  he had compassion on them, because they were like sheep without a shepherd. And he began to teach them many things.
Romans 8:1  There is therefore now no condemnation for those who are in Christ Jesus.
Romans 12:20 To the contrary,  "if your enemy is hungry, feed him; if he is thirsty, give him something to drink; for by so doing you will heap burning coals on his head."
2 Corinthians 1:3-4  Blessed be the God and Father of our Lord Jesus Christ, the Father of mercies and God of all comfort, who comforts us in all our affliction, so that we may be able to comfort those who are in any affliction, with the comfort with which we ourselves are comforted by God.
Colossians 3:12-13  Put on then, as God's chosen ones, holy and beloved,  compassionate hearts, kindness, humility, meekness, and patience, bearing with one another and,  if one has a complaint against another,  forgiving each other;  as the Lord has forgiven you, so you also must forgive.
Titus 2:4 and so train the young women to love their husbands and children,
James 1:27 Religion that is pure and undefiled before God, the Father, is this: to visit orphans and widows in their affliction, and to keep oneself  unstained from the world.
Verses About Compassion for Others
Deuteronomy 16:17 Every man shall give as he is able, according to the blessing of the LORD your God that he has given you.
Zechariah 7:10  do not oppress the widow, the fatherless, the sojourner,  or the poor, and  let none of you devise evil against another in your heart.
Matthew 5:9 Blessed are the peacemakers, for they shall be called sons  of God.
Matthew 7:12 So whatever you wish that others would do to you, do also to them, for this is  the Law and the Prophets.
Galatians 6:2  Bear one another's burdens, and  so fulfill  the law of Christ.
Ephesians 4:32  Be kind to one another, tenderhearted,  forgiving one another, as God in Christ forgave you.
1 Peter 4:10  As each has received a gift, use it to serve one another, as good stewards of God's varied grace:
1 Peter 3:8 Finally, all of you, have unity of mind, sympathy,  brotherly love,  a tender heart, and  a humble mind.
Compassion is key part of spirituality. The definition of compassion is in English: "a feeling of deep sympathy or sorrow for another who is stricken with misfortune, accompanied by the strong desire to alleviate the suffering." The oxford dictionary goes on to include the word pity. We can thank God that He is compassionate towards us.  The whole Bible is a book about compassion.  From the opening book of Genesis until the final conclusion of Revelation we get to see a God that designed a world just for us only to have us sin against Him.  Yet, He doesn't stop there but rather pursues us and brings all who believe in Jesus in to a right relationship with God through the shed blood of Jesus. That is compassion; when someone who knew no sin, became sin for us and died on a cross so that we could have life eternal with God!  Praise God from who all blessings flow.
Hallelujah!
Responding to God"s Word
Have these verses on Compassion called you to take action? The Bible calls us to be doers of God's word and not hearers only (James 1:22). Consider supporting a child in need by helping them with both their physical and spiritual needs through Compassion International.

Want to read more Bible verses by topic? Check out these articles:
Resources:  The Holy Bible, English Standard Version  "Scripture quotations are from The Holy Bible, English Standard Version® (ESV®), copyright © 2001 by Crossway, a publishing ministry of Good News Publishers. Used by permission. All rights reserved." YouTube video "The Lord is Merciful and Compassionate – Psalm 145:8"