Human life is sacred to God. He alone is the creator of all things including human life. Scripture even tells us that we are created in the image of God. What an awesome thought.  But yet, in the world of today, man seems to feel that although we aren't the creator of life, we can choose to selectively put our own values on life and in turn, eliminate life in certain circumstances.  God forbid!  This clearly is an affront on God and it is humankind shaking its fist at God.
Creation and the creation of human life is such an amazing thing.  Ask any mother or father after witnessing the birth of their child about the beginning of this new life.  This article will attempt to give some verses that show the pro-life view of the Bible.  However, I could argue that the entire canon of Scripture is about life and the pro-life view as God values life so much that He would send His Son Jesus to die so that we can live forever with him (for those that call upon Christ for salvation).  Being Pro-Life is not a political issue but rather a God-issue.  All life is valuable to Him.  The verses below will show the value that God puts on life (even life of the unborn) and then show other verses and thoughts that show how Christians are charged with defending life (see verses such as Proverbs 24 below).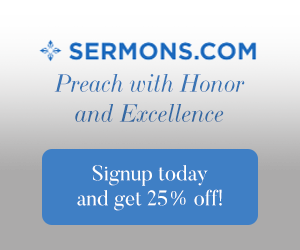 Proverbs 24:11-12  Rescue those who are being taken away to death; hold back those who are stumbling to the slaughter. If you say, "Behold, we did not know this,"   does not he who  weighs the heart perceive it?   Does not he who keeps watch over your soul know it, and will he not repay man according to his work?
Verses That Show God is Creator
Genesis 1:1  In the  beginning, God created the heavens and the earth.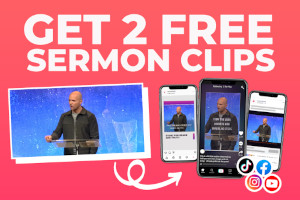 John 1:3  All things were made through him, and without him was not any thing made that was made.
2 Corinthians 5:17 Therefore, if anyone is in Christ, he is a new creation.   The old has passed away; behold, the new has come.
Revelation 21:1-2 Then I saw a new heaven and a new earth, for the first heaven and the first earth had passed away, and the sea was no more. And I saw the holy city,  new Jerusalem, coming down out of heaven from God, prepared as a bride adorned for her husband.
Verses About Humanity Before Physical Birth
Jeremiah 1:4-5 Now the word of the LORD came to me, saying, "Before I formed you in the womb I knew you, and before you were born I consecrated you; I appointed you a prophet to the nations."
Isaiah 49:1,5  Listen to me, O coastlands,  and give attention, you peoples  from afar.    The LORD called me from the womb, from the body of my mother he named my name… And now the LORD says, he who formed me from the womb to be his servant, to bring Jacob back to him; and that Israel might be gathered to him—for  I am honored in the eyes of the LORD,  and my God has become my strength.
Psalms 22:9-10 Yet you are he who  took me from the womb;  you made me trust you at my mother's breasts.  On you was I cast from my birth, and from  my mother's womb you have been my God.
Psalms 51:5  Behold, I was brought forth in iniquity,  and in sin did my mother conceive me.
Genesis 25:22-26 The children struggled together within her, and she said, "If it is thus, why is this happening to me?"  So she went to inquire of the LORD.  And the LORD said to her, "Two nations are in your womb, and two peoples from within you shall be divided; the one shall be stronger than the other, the older shall serve the younger." When her days to give birth were completed, behold, there were twins in her womb. The first came out red, all his body like a hairy cloak, so they called his name Esau. Afterward his brother came out with his hand holding Esau's heel, so  his name was called Jacob.  Isaac was sixty years old when she bore them.
Judges 13:2-5 There was a certain man of Zorah, of the tribe of the Danites, whose name was Manoah.  And his wife was barren and had no children. And the angel of the LORD appeared to the woman and said to her, "Behold, you are barren and have not borne children, but you shall conceive and bear a son.  Therefore be careful and drink no wine or strong drink, and eat nothing unclean, for behold, you shall conceive and bear a son.  No razor shall come upon his head, for the child shall be a Nazirite to God from the womb, and he shall begin to save Israel from the hand of the Philistines."
Verse That Show The Value of Human Life
Genesis 1:26-27 Then God said,  "Let us make man in our image,  after our likeness. And let them have dominion over the fish of the sea and over the birds of the heavens and over the livestock and over all the earth and over every creeping thing that creeps on the earth."  So God created man in his own image,   in the image of God he created him;  male and female he created them.
Genesis 9:5-6 And for your lifeblood I will require a reckoning:  from every beast I will require it and from man. From his fellow man I will require a reckoning for the life of man.  "Whoever sheds the blood of man, by man shall his blood be shed, for God made man in his own image."
Psalms 8:4-5  what is man that you are mindful of him, and the son of man that you  care for him? Yet you have made him a little lower than the heavenly beings and crowned him with glory and honor.
Exodus 21:12  Whoever strikes a man so that he dies shall be put to death.
Deuteronomy 27:25  'Cursed be anyone who takes a bribe to shed innocent blood.' And all the people shall say, 'Amen.'
Proverbs 6:16-19 There are six things that the Lord hates,  seven that are an abomination to him: haughty eyes, a lying tongue, and hands that shed innocent blood,  a heart that devises wicked plans,  feet that make haste to run to evil,  a false witness who breathes out lies, and one who sows discord among brothers.
Verses That Show Humanity in the Pre-born in the New Testament
Galatians 1:15 But when he who had set me apart before I was born, and who called me by his grace.
Luke 1:15-17  for he will be great before the Lord. And he must not drink wine or strong  drink, and  he will be filled with the Holy Spirit, even from his mother's womb. And he will turn many of the children of Israel to the Lord their God,  and he will go before him in the spirit and power of Elijah,  to turn the hearts of the fathers to the children, and the disobedient to the wisdom of the just, to make ready for the Lord a people prepared.
Matthew 1:20-21 But as he considered these things, behold, an angel of the Lord appeared to him in a dream, saying, "Joseph, son of David, do not fear to take Mary as your wife, for that which is conceived in her is from the Holy Spirit.  She will bear a son, and you shall call his name Jesus, for he will save his people from their sins."
Verses on the Value of Humanity
Matthew 6:26  Look at the birds of the air: they neither sow nor reap nor gather into barns, and yet your heavenly Father feeds them.  Are you not of more value than they?
Matthew 18:1-2, 10  At that time the disciples came to Jesus, saying, "Who is the greatest in the kingdom of heaven?" And calling to him a child, he put him in the midst of them…See that you do not despise one of these little ones. For I tell you that in heaven their angels always see the face of my Father who is in heaven.
1 Corinthians 3:16-17  Do you not know that you are God's temple and that God's Spirit dwells in you? If anyone destroys God's temple, God will destroy him. For God's temple is holy, and you are that temple.
John 3:16  For God so loved the world, that he gave his only Son, that whoever believes in him should not perish but have eternal life.
Here are some more Bible verses by topic articles:
Resources:
The Holy Bible, English Standard Version
"Scripture quotations are from The Holy Bible, English Standard Version® (ESV®), copyright © 2001 by Crossway, a publishing ministry of Good News Publishers. Used by permission. All rights reserved."
YouTube video "My Life is in You Lord" performed by Hillsong