There are so many Scripture passages that talk about not only husbands but both husbands and wives. There are many different elements and teachings about being a husband according to Scripture that men should be able to know and understand what God expects of us (men that are husbands). There are thoughts from both the old and new testaments that show men that we need to be the head of our households. It is beyond the scope of this article to articulate this fully and I certainly am not talking about men being dictators or anything like that but God gives us responsibilities (as men) that we are to take seriously. We are clearly instructed to love our wives and given the example of that way that Jesus loves His bride (the church). I have selected 4 different categories of verses about husbands. Meditate on these words from God's word…
1 Peter 3:7 "Likewise, husbands, live with your wives in an understanding way, showing honor to the woman as the weaker vessel, since they are heirs with you of the grace of life, so that your prayers may not be hindered."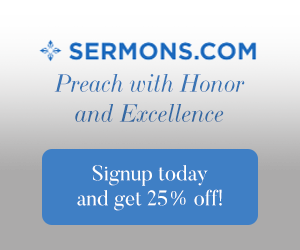 Bible Verses About Husbands and Love
Ephesians 5:25  Husbands, love your wives, as Christ loved the church and gave himself up for her.
Ephesians 5:28  In the same way husbands should love their wives as their own bodies. He who loves his wife loves himself.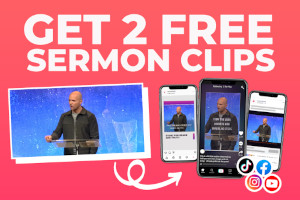 Ephesians 5:33  However, let each one of you love his wife as himself, and let the wife see that she respects her husband.
Colossians 3:14  And above all these put on love, which binds everything together in perfect harmony.
Colossians 3:19  Husbands, love your wives, and do not be harsh with them.
Scriptures About How to Live Within A Marriage
Genesis 2:24  Therefore a man shall leave his father and his mother and hold fast to his wife, and they shall become one flesh.
Proverbs 1:8  Hear, my son, your father's instruction, and forsake not your mother's teaching,
Proverbs 18:22  He who finds a wife finds a good thing and obtains favor from the LORD.
Ecclesiastes 4:9-11  Two are better than one, because they have a good reward for their toil. For if they fall, one will lift up his fellow. But woe to him who is alone when he falls and has not another to lift him up!  Again, if two lie together, they keep warm, but how can one keep warm alone?
Song 7:7-12 Your stature is like a palm tree, and your breasts are like its clusters. I say I will climb the palm tree and lay hold of its fruit. Oh may your breasts be like clusters of the vine, and the scent of your breath like apples, and your mouth like the best wine. It goes down smoothly for my beloved, gliding over lips and teeth.  I am my beloved's, and his desire is for me.  Come, my beloved, let us go out into the fields and lodge in the villages; let us go out early to the vineyards and see whether the vines have budded, whether the grape blossoms have opened and the pomegranates are in bloom. There I will give you my love.
Matthew 5:28  But I say to you that everyone who looks at a woman with lustful intent has already committed adultery with her in his heart.
1 Corinthians 7:2  But because of the temptation to sexual immorality, each man should have his own wife and each woman her own husband.
Ephesians 5:31 Therefore a man shall leave his father and mother and hold fast to his wife, and the two shall become one flesh.
Hebrews 13:4  Let marriage be held in honor among all, and let the marriage bed be undefiled, for God will judge the sexually immoral and adulterous.
Words From Jesus About Divorce
Matthew 5:32  But I say to you that everyone who divorces his wife, except on the ground of sexual immorality, makes her commit adultery, and whoever marries a divorced woman commits adultery.
Matthew 19:4-6  He answered, "Have you not read that he who created them from the beginning made them male and female, and said, 'Therefore a man shall leave his father and his mother and hold fast to his wife, and the two shall become one flesh'? So they are no longer two but one flesh. What therefore God has joined together, let not man separate."
Verses About The Husband Being the Head of the Home
Genesis 3:16 To the woman he said, "I will surely multiply your pain in childbearing; in pain you shall bring forth children. Your desire shall be for your husband, and he shall rule over you."
1 Corinthians 11:19  for there must be factions among you in order that those who are genuine among you may be recognized.
Ephesians 5:23  For the husband is the head of the wife even as Christ is the head of the church, his body, and is himself its Savior.
Colossians 3:18  Wives, submit to your husbands, as is fitting in the Lord.
Titus 2:5  to be self-controlled, pure, working at home, kind, and submissive to their own husbands, that the word of God may not be reviled.
1 Peter 3:1  Likewise, wives, be subject to your own husbands, so that even if some do not obey the word, they may be won without a word by the conduct of their wives,
1 Peter 3:6 as Sarah obeyed Abraham, calling him lord. And you are her children, if you do good and do not fear anything that is frightening.
I have been a husband for almost 20 years and I love my wife more every day and every year. If you are a husband my prayer for you is that you know what God has to say about being a husband and that you would seek to stay true to your calling as a Christian by listening to and "doing" what the word of God says we are to do. Being a good husband does not come automatically when we say, "I do" at a wedding ceremony. Being a biblical husband takes work and the power of the Holy Spirit in our lives to love our spouse in the way we need to. Maybe you have fallen short and you are reading this article because you know you have messed up. Ask forgiveness of God and then ask forgiveness of your wife and seek the help of God to change and love her in the way we are instructed to love. It will be so worth it.
Want to read more about what the Bible says about husbands? Take a look at this article:
Resource – The Holy Bible, English Standard Version "Scripture quotations are from The Holy Bible, English Standard Version® (ESV®), copyright © 2001 by Crossway, a publishing ministry of Good News Publishers. Used by permission. All rights reserved." YouTube video "Lead Me" by Sanctus Real