Character is what defines you.  It's what people see in you.  It's what people will say about you after you pass away.  Character is one of the most important things you have.  How are you investing in yours?  Do people see your faith in what you do?  Is your character reflected in how you serve the Kingdom?  Remember that when you pass away, Jesus will either say, "welcome brother/sister; job well done" or "I never knew you; be gone!"  You have right now to decide where your future is.
Here are 10 verses about character and my thoughts for each.
Romans 5:3-5 – "More than that, we rejoice in our sufferings, knowing that suffering produces endurance, and endurance produces character, and character produces hope, and hope does not put us to shame, because God's love has been poured into our hearts through the Holy Spirit who has been given to us."
Jesus promised we would be hated (Mark 13:13).  We will face trials and suffering on earth.  Romans 5:3-5 shows us that in suffering true character is formed which pushes us to hope because we have God's love "poured into our hearts".  Isn't that beautiful!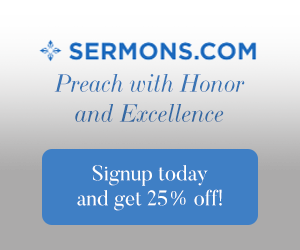 Galatians 5:22-23 – "But the fruit of the Spirit is love, joy, peace, patience, kindness, goodness, faithfulness, gentleness, self-control; against such things there is no law."
True character is shown in how you act in any situation.  Actions do speak louder than words in many circumstances and you and I have to be on guard against the devil so that when adversity comes our way we can still exhibit the fruits of the spirit in word and deed.  How can we shine for Jesus if we are showing the world darkness through our actions?
Colossians 3:12-15 – "Put on then, as God's chosen ones, holy and beloved, compassionate hearts, kindness, humility, meekness, and patience, bearing with one another and, if one has a complaint against another, forgiving each other; as the Lord has forgiven you, so you also must forgive.  And above all these put on love, which binds everything together in perfect harmony.  And let the peace of Christ rule in your hearts, to which indeed you were called in one body.  And be thankful."
Again, character is shown in how you deal with things.  These verses are great to show us all how to treat each other.  I recommend memorizing these 4 verses.  If you have them memorized you will think about them often and they will guide your thoughts and actions.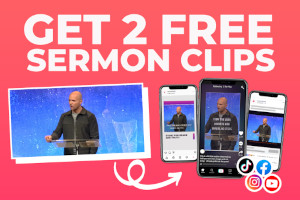 Related reading: 20 Key Bible Verses to Memorize
1 John 4:8 – "Anyone who does not love does not know God, because God is love."
Your own character can be your judge.  How do you treat those around you?  Do you love them or retaliate against them?
Proverbs 28:6 – "Better is a poor man who walks in his integrity than a rich man who is crooked in his ways."
This verse can lead you to think on different things.  I would like to focus on eternity.  The poor man who walks with Jesus is going to rejoice in his passing.  The rich man who is "living the life" and boasting in his sins will die in his sins and face God's wrath.
Romans 13:14 – "But put on the Lord Jesus Christ, and make no provision for the flesh, to gratify its desires."
This verse proclaims character loudly!  When you sin, you are actually making provision for your flesh.  Have you ever thought about that?  You are providing the means necessary to carry out the sins you want to commit.
Matthew 12:35 – "The good person out of his good treasure brings forth good, and the evil person out of his evil treasure brings forth evil."
This verse speaks for itself.  Take some time and think about how you are living your life.  Are you making an effort daily to be a blessing to those around you or a stumbling block?
Matthew 23:25-26 – "Woe to you, scribes and Pharisees, hypocrites!  For you clean the outside of the cup and the plate, but inside they are full of greed and self-indulgence.  You blind Pharisee!  First clean the inside of the cup and the plate, that the outside also may be clean.
You can fool men many times with your "character" but you can't fool God.  He's sees your heart.  He knows your intentions.  "Has it ever occurred to you that nothing occurs to God?" (Adrian Rogers)  Are you the blind Pharisee or a child of God?
Titus 1:15-16 – "To the pure, all things are pure, but to the defiled and unbelieving, nothing is pure; but both their minds and their consciences are defiled.  They profess to know God, but they deny Him by their works.  They are detestable, disobedient, unfit for any good work."
Once again, character is shown by actions.  You can say you believe in God, but your works will prove whether you really do or not.
Acts 20:36-38 – "And when he (Paul) had said these things, he knelt down and prayed with them all.  And there was much weeping on the part of all; they embraced Paul and kissed him, being sorrowful most of all because of the word he had spoken, that they would not see his face again.  And they accompanied him to the ship."
Paul's character is easily seen by how the people reacted to him having to leave.  They were extremely sad.  This shows that Paul was a man of integrity and character.  How would people react if you told them you were leaving, never to return again?  If you have an idea of their response, then you have an idea of your own character and integrity.
Conclusion
Character is something that you hold fast to inside, and that people see in you on the outside.  More importantly, it is something that God sees in you always.  Take some time and think about how you are living your life.  Are you a radical Christian on fire for God, or just blending into the crowd trying to look like everyone else?  God bless you all as you continue to live a life worthy of the calling!
Related article: Bible Verses About Integrity: 20 Important Scriptures
Resource – "Scripture quotations are from The Holy Bible, English Standard Version® (ESV®), copyright © 2001 by Crossway, a publishing ministry of Good News Publishers. Used by permission. All rights reserved."