The word of God is full of inspiring assurances of how God will provide for his followers. God is fully aware of our needs and the Bible tells us of how God wants us to come to him with every need and care and worry that we may have. We often turn to God for our physical needs but many (this writer included) fall short in asking God and seeking his provision for our spiritual and emotional needs. We must remember that when our focus is on God, and when our worldview about God shows that we believe that he is interested and cares about every area of our life; then we are starting to be in the place that God desires for us. That place will be where we talk constantly to God and listen for him to speak to us. There are many, many verses that speak about God's provision for us. Here is a sampling, just 21 Bible verses about God's provision for you to read and meditate on.
Luke 12:24 "Consider the ravens: they neither sow nor reap, they have neither storehouse nor barn, and yet God feeds them. Of how much more value are you than the birds!"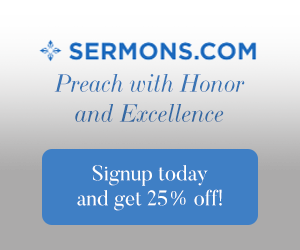 Bible Verses About God's Provision
Genesis 3:21  And the LORD God made for Adam and for his wife garments of skins and clothed them.
Genesis 9:3 Every moving thing that lives shall be food for you. And as I gave you the green plants, I give you everything.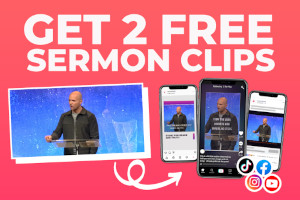 Exodus 14:22 And the people of Israel went into the midst of the sea on dry ground, the waters beinga wall to them on their right hand and on their left.
Job 38:41 Who provides for the raven its prey, when its young ones cry to God for help, and wander about for lack of food?
Psalms 34:10 The young lions suffer want and hunger; but those who seek the LORD lack no good thing.
Psalms 81:10 I am the LORD your God, who brought you up out of the land of Egypt. Open your mouth wide, and I will fill it.
Psalms 84:11 For the LORD God is a sun and shield; the LORD bestows favor and honor. No good thing does he withhold from those who walk uprightly.
Matthew 6:31-32 Therefore do not be anxious, saying, 'What shall we eat?' or 'What shall we drink?' or 'What shall we wear?' For the Gentiles seek after all these things, and your heavenly Father knows that you need them all.
Philippians 4:19 And my God will supply every need of yours according to his riches in glory in Christ Jesus.
Hebrews 11:6 And without faith it is impossible to please him, for whoever would draw near to God must believe that he exists and that he rewards those who seek him.
Bible Quotes About Asking God For Our Needs
Matthew 7:7  Ask, and it will be given to you; seek, and you will find; knock, and it will be opened to you.
Matthew 7:11 If you then, who are evil, know how to give good gifts to your children, how much more will your Father who is in heaven give good things to those who ask him!
Matthew 21:22 And whatever you ask in prayer, you will receive, if you have faith."
John 14:13-14 Whatever you ask in my name, this I will do, that the Father may be glorified in the Son. If you ask meanything in my name, I will do it.
John 15:7 If you abide in me, and my words abide in you, ask whatever you wish, and it will be done for you.
John 15:16 You did not choose me, but I chose you and appointed you that you should go and bear fruit and that your fruit should abide, so that whatever you ask the Father in my name, he may give it to you.
John 16:23-24 In that day you will ask nothing of me. Truly, truly, I say to you, whatever you ask of the Father in my name, he will give it to you. Until now you have asked nothing in my name. Ask, and you will receive, that your joy may be full.
Romans 8:32 He who did not spare his own Son but gave him up for us all, how will he not also with him graciously give us all things?
James 4:1-2  What causes quarrels and what causes fights among you? Is it not this, that your passionsare at war within you? You desire and do not have, so you murder. You covet and cannot obtain, so you fight and quarrel. You do not have, because you do not ask.
1 John 3:22 and whatever we ask we receive from him, because we keep his commandments and do what pleases him.
Final Thoughts 
One of the main impressions that I thought on while writing this article is the picture and feeling that I get as God being our true Heavenly Father. The words of Scripture paint this beautiful picture of God loving us so much that he will provide for us in all areas of life. God will take care of you just like he takes care of the lilies of the field. God is the best Father ever and He knows what our needs are and what our wants are. Sometimes, we get these two mixed up but we truly can trust God. Maybe you came to this article because you are in a bad stage of life where you just don't know where to turn. Maybe you are in over your head financially or emotionally or spiritually. Maybe you feel that you are in it all alone. I hope that reading through some of these Scripture passages encourages you that God knows what is going on in your life and He will provide for you. We don't always know how that will happen and there are situations that seem hopeless but the Lord God is a big God and He is still in the business of making beautiful things out of our messes. My prayer for you today is that you pray and talk to God about whatever you are going through. He loves His children and He has made promises that He will always be with us regardless of what we are going through.
Related reading: Bible Verses About God's Love
Resource – Scripture quotations are from The Holy Bible, English Standard Version® (ESV®), copyright © 2001 by Crossway, a publishing ministry of Good News Publishers. Used by permission. All rights reserved.