Here are what I hope will be seven awesome Bible verses about experiencing the presence of God.
Exodus 33:14 "And he said, "My presence will go with you, and I will give you rest."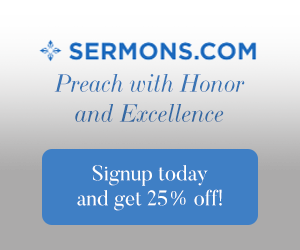 This is where Moses is encouraged by God that He would go with Israel and with Moses.  God's presence is His going with them and it is only with His presence that they can ever truly rest.  It's resting in the knowledge that God's going with them every step of the way.  This is the type of relationship a person has who is close to God and why it was written of Moses,"Thus the Lord used to speak to Moses face to face, as a man speaks to his friend" (Ex 33:11). You cannot be close to God unless you are obedient to God and Moses was.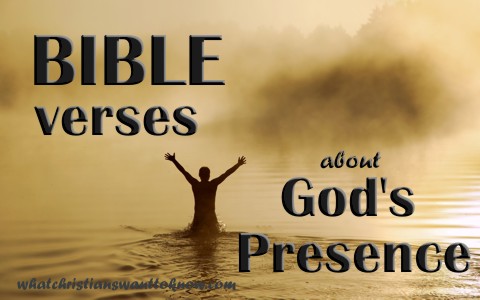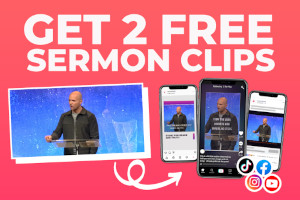 Matthew 18:20 "For where two or three are gathered in my name, there am I among them."
This verse was never intended to stand alone to be understood as doctrine as many do showing why they don't need the church because if there's only two or three people there, Jesus is there too, so just staying at home on Sundays and not going to church has Jesus' blessing on it, but that's a verse taken out of context (Heb 10:25). Text out of context makes a pretext and you can be sure, usually a false one.  The context of this verse actually supports the church as a body of believers or a divine institution because Jesus said that He would build "His" church and the gates of hell (death) won't ever stop it (Matt 16:18). This verse speaks about church discipline as if the sinning brother or sister "refuses to listen to them, tell it to the church. And if he refuses to listen even to the church, let him be to you as a Gentile and a tax collector" (Matt 18:17). This means they are disfellowshipped for not repenting of that sin against their brother or sister.  Jesus had just been telling the disciples how they should respond to a brother or sister that's sinning in the church and if the church agrees on disfellowshipping someone, then Jesus is there in agreement with them and "among them."
1 John 4:16 "So we have come to know and to believe the love that God has for us. God is love, and whoever abides in love abides in God, and God abides in him."
The Apostle John describes a cause and effect in our relationship with God.  If we are abiding or dwelling (as the Greek suggests) in love, then we are abiding or dwelling with God.  The reason (effect) God abides in us is that we are abiding in love (the cause).  That's because "God is love." For John, it seems he had to learn this because he says "we have come to know" and come "to believe the love that God has for us."  For us, we need look no further than the Passion to see that love.
Genesis 28:15 "Behold, I am with you and will keep you wherever you go, and will bring you back to this land. For I will not leave you until I have done what I have promised you."
This verse refers to Jacob's dream where God spoke to him and said that He is going to go with Jacob wherever he goes, and he will go far; yet God will bring him back to this land again; and God seals it by saying that He won't leave Jacob until everything He's promised comes to pass.  That shows the great faithfulness of God because when he swears by His own name, there is none higher, so it cannot be affected by the human will.
Psalm 16:11 "You make known to me the path of life; in your presence there is fullness of joy; at your right hand are pleasures forevermore."
If you feel that God is far away right now, and many people go through this, know that God says "I will never leave you nor forsake you" (Heb 13:5).  The author of the Book of Hebrews knew the Jewish Christians would be familiar with those words because the psalmist so frequently wrote about the faithfulness of God and His being present with the humble and meek.  The most reassuring thing in this verse is that God will "make know to me the path of life" and that speaks of eternal life, no doubt, because if you're going to be enjoying God's presence in eternity, this means these pleasures will be "forevermore" or for all time.
Revelation 21:3 "And I heard a loud voice from the throne saying, "Behold, the dwelling place of God is with man. He will dwell with them, and they will be his people, and God himself will be with them as their God."
This verse is yet to be realized but it's only a matter of time before God will actually dwell with us and "we will be his people" and better still, "God himself will be with" us as our God!  It's one thing to feel the presence of God but to actually be in His glorious presence, I cannot even imagine.  Even so, some day we "will see his face, and his name will be on their foreheads" (Rev 22:4).  How can we be any more in the presence of God than that!
Psalm 23:4 "Even though I walk through the valley of the shadow of death, I will fear no evil, for you are with me; your rod and your staff, they comfort me."
The 23rd Psalm might be the most memorized of all chapters of the Bible.  For one thing, we've all pretty much passed through the valleys of the deep, dark shadows of death at least once in our life.  We've all walked through experiences in life that were threatening but for David, he knew enough about God to have no fear of evil because the Great Shepherd could give him all the comfort he needed by having His rod of protection and correction in one hand while having the staff to comfort me and bring him back by Him by the crook in the shepherd's staff.
Conclusion
I hope these verses and commentary will help you believe the presence of God.  We cannot trust our feelings. They are highly overrated and in fact, are one of the most undependable of all human traits.  On the other hand, God's Word is objective truth and if God says that He will give us rest in His presence He will.  If He promises to be there among the body of Christ, He will. If we abide in love, He abides in us, knowing that He goes wherever we go. In this knowledge, you will find joy in His presence and look toward being in His literal presence someday taking comfort in knowing all these things.
Read more about God here: 10 Awesome Attributes of God
Resource – Scripture quotations are from The Holy Bible, English Standard Version® (ESV®), copyright © 2001 by Crossway, a publishing ministry of Good News Publishers. Used by permission. All rights reserved.