Trials and tribulations are words that we do not like to hear.  We all face different trials and tribulations.  They come to us in every walk of life.  Some of us will face financial trials for our entire life.  Many will face physical trials or troubles.  Maybe it is family or relationship trials. We all seem to have some "cross to bear."  Some people seem to believe that if you become a Christian, that all of your trials will go away.  Some have called this the "prosperity gospel" which means that if you believe in Jesus, everything will be great!  This type of belief is not found in Scripture.  Quite the contrary.  Jesus never told his followers that if they followed him, everything would be great or rosy.  He told people that followed Him that it will be a difficult road.  Thankfully, there are many passages and verses concerning trials and tribulations (some other words used too are "trouble," "affliction," and "oppression").  Here are some examples to think on…
2Peter 2:9 then the Lord knows how to rescue the godly from trials, and to keep the unrighteous under punishment until the day of judgment,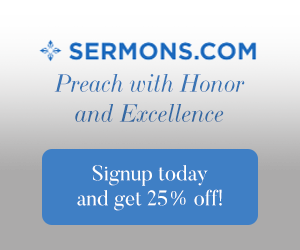 Verses on Trials
Deuteronomy 4:34 Or has any god ever attempted to go and take a nation for himself from the midst of another nation, by trials, by signs, by wonders, and by war, by a mighty hand and an outstretched arm, and by great deeds of terror, all of which the LORD your God did for you in Egypt before your eyes?
Deuteronomy 7:19 the great trials that your eyes saw, the signs, the wonders, the mighty hand, and the outstretched arm, by which the LORD your God brought you out. So will the LORD your God do to all the peoples of whom you are afraid.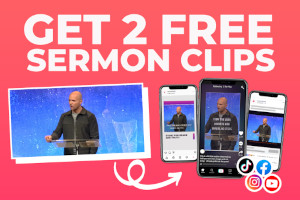 Deuteronomy 29:3 the great trials that your eyes saw, the signs, and those great wonders.
Luke 22:28  "You are those who have stayed with me in my trials,
Acts 20:19 serving the Lord with all humility and with tears and with trials that happened to me through the plots of the Jews;
Bible Scriptures on Rejoicing During Trials
James 1:2  Count it all joy, my brothers, when you meet trials of various kinds,
1Peter 1:6 In this you rejoice, though now for a little while, if necessary, you have been grieved by various trials
Romans 12:12 Rejoice in hope, be patient in tribulation, be constant in prayer.
Tribulations Quotes From The Bible
Acts 14:22 strengthening the souls of the disciples, encouraging them to continue in the faith, and saying that through many tribulations we must enter the kingdom of God.
Deuteronomy 4:30 When you are in tribulation, and all these things come upon you in the latter days, you will return to the LORD your God and obey his voice.
Mark 4:17 And they have no root in themselves, but endure for a while; then, when tribulation or persecution arises on account of the word, immediately they fall away.
John 16:33 I have said these things to you, that in me you may have peace. In the world you will have tribulation. But take heart; I have overcome the world."
Romans 2:9 There will be tribulation and distress for every human being who does evil, the Jew first and also the Greek,
Romans 8:35 Who shall separate us from the love of Christ? Shall tribulation, or distress, or persecution, or famine, or nakedness, or danger, or sword?
1Samuel 26:24 Behold, as your life was precious this day in my sight, so may my life be precious in the sight of the LORD, and may he deliver me out of all tribulation."
Verses on Trouble
Joshua 7:25 And Joshua said, "Why did you bring trouble on us? The LORD brings trouble on you today." And all Israel stoned him with stones. They burned them with fire and stoned them with stones.
Judges 11:35 And as soon as he saw her, he tore his clothes and said, "Alas, my daughter! You have brought me very low, and you have become the cause of great trouble to me. For I have opened my mouth to the LORD, and I cannot take back my vow."
1Samuel 13:6 When the men of Israel saw that they were in trouble (for the people were hard pressed), the people hid themselves in caves and in holes and in rocks and in tombs and in cisterns,
2Samuel 14:5 And the king said to her, "What is your trouble?" She answered, "Alas, I am a widow; my husband is dead.
Sometimes people think that trials are the same thing as temptations.  These are not the same thing. What is the difference between a "trial" and a "temptation"?
According to the dictionary, a trial is "a test of faith, patience, or stamina by suffering or temptation." A temptation is "an enticement to do something wrong by promise of pleasure or gain." It is "the act of tempting, especially to evil." Temptation comes from evil desires inside us, not from God. It begins with an evil thought and becomes sin when we dwell on the thought and allow it to become an action. People who live for God sometimes wonder why they still have temptations. Does God tempt them? No. God tests people but he does not tempt them by trying to seduce them into sin. But God does allow Satan to tempt people in order to refine their faith and help them grow in their dependence on Christ. Don't ever confuse temptation with God's testing your faith (trials) as a way to strengthen it.
"James 1 says, "Count it all joy, my brothers, when you meet trials of various kinds, for you know that the testing of your faith produces steadfastness.""
Trials will indeed come our way.  If you are not facing a trial right now, Praise God!  But be ready because one is sure to come your way.  God never allows us to go through more than we can handle.
Related Articles:
Resources – The Holy Bible, English Standard Version. "Scripture quotations are from The Holy Bible, English Standard Version® (ESV®), copyright © 2001 by Crossway, a publishing ministry of Good News Publishers. Used by permission. All rights reserved."