One of the biggest ways that Satan tries to get at us all is with regret.  It is so easy to go back and relive memories that we aren't proud of.  Satan will do anything possible to get at us mentally.  Regret can be a devastating monster if we don't keep it in check.  The Bible has many verses to read and study on this issue.  Some verses are from people feeling regret; some are for battling against regret.
Here are 18 verses from the Bible that you may relate to and that can help you in this struggle.
Combating Regret
Philippians 3:13  "Brothers, I do not consider that I have made it my own. But one thing I do: forgetting what lies behind and straining forward to what lies ahead, I press on toward the goal for the prize of the upward call of God in Christ Jesus."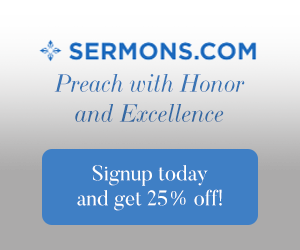 1 John 1:9  "If we confess our sins, He is faithful and just to forgive us our sins and to cleanse us from all unrighteousness."
1 Peter 5:8  "Be sober-minded; be watchful.  Your adversary, the devil, prowls around like a roaring lion, seeking someone to devour."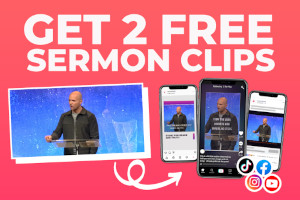 Psalm 34:4-5  "I sought the Lord, and he answered me and delivered me from all my fears. Those who look to him are radiant, and their faces shall never be ashamed."
Godly Regret
2 Corinthians 7:10  "For godly grief produces a repentance that leads to salvation without regret, whereas worldly grief produces death."
David's Regret
Psalm 6:6-7  "I am weary with my moaning; every night I flood my bed with tears; I drench my couch with my weeping.  My eye wastes away because of grief; it grows weak because of all my foes."
Psalm 51:8-9  "Let me hear joy and gladness; let the bones that You have broken rejoice.  Hide Your face from my sins, and blot out all my iniquities."
David's response in Psalm 51 is appropriate.  This is how we should come to the throne of God in our regrets over sin.
Job's Regret
Job 3:3, 11  "Let the day perish on which I was born, and the night that said, 'A man is conceived.'  Why did I not die at birth, come out from the womb and expire?"
Job's regret brought him to utter ruin.
Peter's Regret
Luke 22:61-62  "And the Lord turned and looked at Peter.  And Peter remembered the saying of the Lord, how he had said to him, 'Before the rooster crows today, you will deny Me three times.'  And he went out and wept bitterly."
Peter's regret was deserved.  He denied Christ before his fellow man.
God's Own Regret
Genesis 6:6  "And the Lord was sorry that He had made man on the earth, and it grieved Him to His heart."
I sometimes wonder if God still feels this way today.  Look at how chaotic our world is.  It is full of sin in every corner.  I am so thankful that God holds back His own wrath so that another person might come to Jesus.
Ultimate Regret/Judas Iscariot
Matthew 27:3-5 "Then when Judas, His (Jesus) betrayer, saw that Jesus was condemned, he changed his mind and brought back the thirty pieces of silver to the chief priests and the elders, saying, 'I have sinned by betraying innocent blood!'  They said, 'What is that to us?  See to it yourself.'  And throwing down the pieces of silver into the temple, he departed, and he went and hanged himself."
Please if you are feeling thoughts like Judas did, seek help immediately!  There is no sin that is too big for God to handle!  Suicide is never the right answer to your problems.
Persistence To The End/No Regrets
2 Timothy 4:7  "I have fought the good fight, I have finished the race, I have kept the faith. "
Consequences Of Regret
Proverbs 15:13  "A glad heart makes a cheerful face, but by sorrow of heart the spirit is crushed."
Regret From Adultery
Proverbs 5:11 "And at the end of your life you groan, when your flesh and body are consumed."
Proverbs 6:32-34  "He who commits adultery lacks sense; he who does it destroys himself.  He will get wounds and dishonor, and his disgrace will not be wiped away.  For jealousy makes a man furious, and he will not spare when he takes revenge."
Proverbs 7:24-27  "And now, O sons, listen to me, and be attentive to the words of my mouth.  Let not your heart turn aside to her (the adulteress) ways; do not stray into her paths, for many a victim has she laid low, and all her slain are a mighty throng.  Her house is the way to Sheol, going down to the chambers of death."
Other Verses
Proverbs 10:5  "He who gathers in summer is a prudent son, but he who sleeps in harvest is a son who brings shame."
Psalm 34:21  "Affliction will slay the wicked, and those who hate the righteous will be condemned"
There will be regret for those who hate righteousness in the end.  They will see the shame of their actions.
Conclusion
Regret can be a pain.  Look at what David, Peter and Job experienced above.  They were in misery and anguish.  However, Jesus' death for us all on the cross covers all of the sins that lead us to regret.  1 John 1:9 from above is the way for us to move past our sins, "If we confess our sins, He is faithful and just to forgive us our sins and to cleanse us from all unrighteousness."  So, if you have regrets, give them to God in prayer.  Ask Him to walk with you as you move through these regrets and most importantly, if you have not repented, wait no longer!  God bless you as you live a life worthy of the calling!
Resource – "Scripture quotations are from The Holy Bible, English Standard Version® (ESV®), copyright © 2001 by Crossway, a publishing ministry of Good News Publishers. Used by permission. All rights reserved."