Some people go through their entire life and seem to struggle all the way.  Choices are sometimes made that lead to a path of turmoil and pain.  I think if we are honest with ourselves, we all would have to admit to this struggle.  The Bible often talks about this struggle in the midst of spiritual warfare.  And the truth of the matter is that we will often bring this struggle upon ourselves by not seeking the Lord with choices and decisions in our life.  It is often a repeating cycle of one bad choice leading to another.  Scripture is so helpful in this matter and shows how we need to completely rely on God and not to follow the foolish wisdom that comes with listening to our society or our culture.  Until the return of Christ, we will always have the battle with the flesh (the Apostle Paul uses this wording) but we must not let it consume our lives but turn to the unlimited power source of the Holy Spirit in our lives.  Consider the following…
1 Corinthians 10:13 No temptation has overtaken you that is not common to man.  God is faithful, and he will not let you be tempted beyond your ability, but with the temptation he will also provide the way of escape, that you may be able to endure it.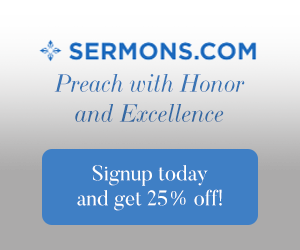 Verses on Struggle
2 Corinthians 12:9-10  But he said to me,  "My grace is sufficient for you, for my power is made perfect in weakness." Therefore I will boast all the more gladly of my weaknesses, so that the power of Christ may rest upon me. For the sake of Christ, then, I am content with weaknesses, insults, hardships, persecutions, and calamities. For when I am weak, then I am strong.
2 Corinthians 4:8-9 We are afflicted in every way, but not crushed; perplexed, but not driven to despair; persecuted, but not forsaken; struck down, but not destroyed;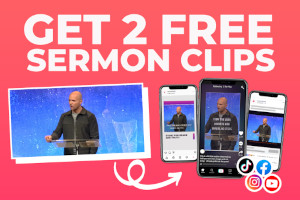 Joshua 1:9 Have I not commanded you?  Be strong and courageous.  Do not be frightened, and do not be dismayed, for the LORD your God is with you wherever you go.
Isaiah 54:17  no weapon that is fashioned against you shall succeed, and you shall refute every tongue that rises against you in judgment.  This is the heritage of the servants of the LORD and their vindication from me, declares the LORD.
Psalms 23:4 Even though I walk through the valley of the shadow of death,    I will  fear no evil, for  you are with me; your  rod and your staff,  they comfort me.
Psalms 34:17-18  When the righteous cry for help, the LORD hears and delivers them out of all their troubles.  The LORD is near to the brokenhearted and saves the crushed in spirit.
Verses About a Struggle for Faith
Romans 14:1  As for the one who is weak in faith, welcome him, but not to quarrel over opinions.
1 Corinthians 2:4-5  and my speech and my message were not in plausible words of wisdom, but in demonstration of the Spirit and of power, so that your faith might not rest in the wisdom of men but in the power of God.
1 Corinthians 6:19-20 Or do you not know that your body is a temple of the Holy Spirit within you, whom you have from God?  You are not your own,  for you were bought with a price.  So glorify God in your body.
2 Corinthians 10:3-5 For though we walk in the flesh, we are not waging war according to the flesh. For the weapons of our warfare are not of the flesh but have divine power to destroy strongholds. We destroy arguments and every lofty opinion raised against the knowledge of God, and take every thought captive to obey Christ,
Hebrews 11:17  By faith Abraham, when he was tested, offered up Isaac, and he who had received the promises was in the act of offering up his only son,
Psalms 34:19  Many are the afflictions of the righteous, but the LORD delivers him out of them all.
Rejoice in the Struggle
Romans 5:3-5 Not only that, but we rejoice in our sufferings, knowing that suffering  produces endurance, and endurance produces character, and character produces hope, and hope does not put us to shame, because God's love  has been poured into our hearts through the Holy Spirit who has been given to us.
Romans 8:18  For I consider that the sufferings of this present time are not worth comparing with the glory that is to be revealed to us.
Philippians 4:12-13 I know how to be brought low, and I know how to abound. In any and every circumstance, I have learned the secret of facing plenty and hunger, abundance and need. I can do all things through him who strengthens me.
James 1:2  Count it all joy, my brothers, when you meet trials of various kinds,
James 1:12  Blessed is the man who remains steadfast under trial, for when he has stood the test he will receive  the crown of life,  which God has promised to those who love him.
1 Peter 1:6 In this you rejoice, though now for a little while, if necessary, you have been grieved by various trials,
Verses on Struggle and Condemnation
Romans 8:1  There is therefore now no condemnation for those who are in Christ Jesus.
Matthew 7:1-2 Judge not, that you be not judged. 2  For with the judgment you pronounce you will be judged, and  with the measure you use it will be measured to you.
Romans 14:10-13  Why do you pass judgment on your brother? Or you, why do you despise your brother? For we will all stand before the judgment seat of God;  for it is written,   "As I live, says the Lord, every knee shall bow to me,   and every tongue shall confess  to God." So then each of us will give an account of himself to God.  Therefore let us not pass judgment on one another any longer, but rather decide  never to put a stumbling block or hindrance in the way of a brother.
God never tells us that being a follower of Christ will be easy.  We will have hard times and struggles with many things including our own faith.  But that is not the end of the story.  We can rejoice because we know the outcome of this battle.  Satan may be the ruler of this world but he doesn't have to be the ruler of your life.  God wants to unleash His power in your life so that you can live in victory.  This doesn't mean a sinless existence but when we walk close with God, He will constantly conform us to His likeness and we can show the characteristics that are pleasing to God.  Sometimes even Christians feel that life is just a loosing battle.  Don't have this mindset.  God is more powerful than the devil and he will give you a way to overcome struggles and temptations.  Walk close with God.  Be in prayer with Him throughout your day and have victory in the midst of the struggle.
Praise Him!!!
Here are some related articles that might interest you:
Resources:
The Holy Bible, English Standard Version
"Scripture quotations are from The Holy Bible, English Standard Version® (ESV®), copyright © 2001 by Crossway, a publishing ministry of Good News Publishers. Used by permission. All rights reserved."
YouTube video: "The Struggle" by Tenth Avenue North