There have been many books written to help people understand what the will of God is for their life. God's will, in the Bible applies to all believers whereas God's plan for your life may differ from someone else's plan. A pastor once told us that it is simple to understand God's will for your life. All you have to do is answer 3 simple questions: (1) Is it Scriptural? (2) Is it the desire of your heart?; and (3) Is there a need? If the answer "No" to any of these questions, then it is not God's will or plan for you. Here are 20 Bible verses about God's will that you may use as a guide:
1 Timothy 2:1-4  First of all, then, I urge that supplications, prayers, intercessions, and thanksgivings be made for all people, for kings and all who are in high positions, that we may lead a peaceful and quiet life, godly and dignified in every way. This is good, and it is pleasing in the sight of God our Savior, who desires all people to be saved and to come to the knowledge of the truth.
God's Will for All Believers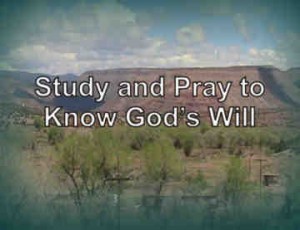 John 7:17 If anyone's will is to do God's will, he will know whether the teaching is from God or whether I am speaking on my own authority.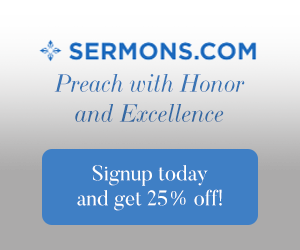 Romans 12:2 And be not conformed to this world: but be ye transformed by the renewing of your mind, that ye may prove what is that good, and acceptable, and perfect, will of God.
1 Thessalonians 5:16-19 Rejoice always, pray without ceasing, give thanks in all circumstances; for this is the will of God in Christ Jesus for you. Do not quench the Spirit.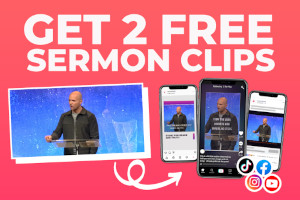 Doing God's Will Out of Trust and Obedience
Mark 3:34-35 And looking about at those who sat around him, he said, "Here are my mother and my brothers! For whoever does the will of God, he is my brother and sister and mother."
Romans 8:27 And he who searches hearts knows what is the mind of the Spirit, because the Spirit intercedes for the saints according to the will of God.

2 Corinthians 8:1-6 We want you to know, brothers, about the grace of God that has been given among the churches of Macedonia, for in a severe test of affliction, their abundance of joy and their extreme poverty have overflowed in a wealth of generosity on their part. For they gave according to their means, as I can testify, and beyond their means, of their own accord, begging us earnestly for the favor of taking part in the relief of the saints —and this, not as we expected, but they gave themselves first to the Lord and then by the will of God to us. Accordingly, we urged Titus that as he had started, so he should complete among you this act of grace.

Ephesians 6:5-7 Bondservants, obey your earthly masters with fear and trembling, with a sincere heart, as you would Christ, not by the way of eye-service, as people-pleasers, but as bondservants of Christ, doing the will of God from the heart, rendering service with a good will as to the Lord and not to man

1 Thessalonians 4:2-4 For you know what instructions we gave you through the Lord Jesus. For this is the will of God, your sanctification: that you abstain from sexual immorality; that each one of you know how to control his own body in holiness and honor

1 Peter 2:13-16 Be subject for the Lord's sake to every human institution, whether it be to the emperor as supreme, or to governors as sent by him to punish those who do evil and to praise those who do good. For this is the will of God, that by doing good you should put to silence the ignorance of foolish people. Live as people who are free, not using your freedom as a cover-up for evil, but living as servants of God.
1 Peter 3:17 For it is better to suffer for doing good, if that should be God's will, than for doing evil.

1 Peter 4:19 Therefore let those who suffer according to God's will entrust their souls to a faithful Creator while doing good.
1 John 2:16-17 For all that is in the world—the desires of the flesh and the desires of the eyes and pride of life—is not from the Father but is from the world.  And the world is passing away along with its desires, but whoever does the will of God abides forever.

Examples of God's Will as a Plan (A Call)

Romans 1:9-11 For God is my witness, whom I serve with my spirit in the gospel of his Son, that without ceasing I mention you always in my prayers, asking that somehow by God's will I may now at last succeed in coming to you.  For I long to see you, that I may impart to you some spiritual gift to strengthen you
Romans 8:28-29 And we know that for those who love God all things work together for good, for those who are called according to his purpose. For those whom he foreknew he also predestined to be conformed to the image of his Son, in order that he might be the firstborn among many brothers.
Romans 15:30-33 I appeal to you, brothers, by our Lord Jesus Christ and by the love of the Spirit, to strive together with me in your prayers to God on my behalf, that I may be delivered from the unbelievers in Judea, and that my service for Jerusalem may be acceptable to the saints, so that by God's will I may come to you with joy and be refreshed in your company. May the God of peace be with you all. Amen.
1 Corinthians 1:1-3 Paul, called by the will of God to be an apostle of Christ Jesus, and our brother Sosthenes, To the church of God that is in Corinth, to those sanctified in Christ Jesus, called to be saints together with all those who in every place call upon the name of our Lord Jesus Christ, both their Lord and ours: Grace to you and peace from God our Father and the Lord Jesus Christ.
Ephesians 1:1-2 Paul, an apostle of Christ Jesus by the will of God, To the saints who are in Ephesus, and are faithful in Christ Jesus: Grace to you and peace from God our Father and the Lord Jesus Christ.
Colossians 1:1-2 Paul, an apostle of Christ Jesus by the will of God, and Timothy our brother, To the saints and faithful brothers in Christ at Colossae:  Grace to you and peace from God our Father.
2 Timothy 1:1-2 Paul, an apostle of Christ Jesus by the will of God according to the promise of the life that is in Christ Jesus, To Timothy, my beloved child:  Grace, mercy, and peace from God the Father and Christ Jesus our Lord.
How Can You Know God's Will
Clearly the Bible tells us that it is God's will for "all people to be saved and to come to the knowledge of the truth" (1Timothy 2:4). Then as believers we are "to be conformed to the image of His Son" (Romans 8:29). We are taught things in the Bible that will help us to do the things that please God. When you are looking for God's specific "plan" for your life you must fervently pray for God to show it to you. Remember when you are praying that God will open and close doors along the way. When God opens a door – walk through it. When God closes a door; do not open it back up. Make your plan as though God will bless it and then execute it. He will reveal to you what He wants for you and don't ever forget that His grace is sufficient for whatever come what may. That's a promise!
Jack Wellman wrote a great article on How to Find God's Will in Your Life a while ago, take a look at it here: God's Will
Sources:
The Holy Bible, English Standard Version
"Scripture quotations are from The Holy Bible, English Standard Version® (ESV®), copyright © 2001 by Crossway, a publishing ministry of Good News Publishers. Used by permission. All rights reserved."