Since the time in the Garden of Eden when Adam and Eve disobeyed God there has been sickness on earth. Sometimes we suffer from a common cold virus or maybe we are sick with a more serious disease. Regardless of the type of sickness; there are many Bible verses for the sick. Here are just 20 comforting scriptures that I hope brighten your day or the day of a loved one who is sick.
God Promised and Healed Before; He can do it Again
Old Testament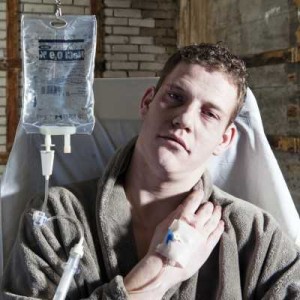 Deuteronomy 7:15 And the Lord will take away from you all sickness, and none of the evil diseases of Egypt, which you knew, will he inflict on you, but he will lay them on all who hate you.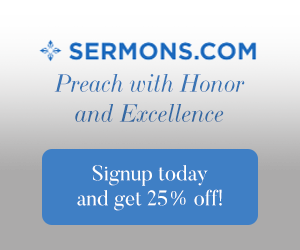 Exodus 23:25 You shall serve the Lord your God, and he will bless your bread and your water, and I will take sickness away from among you.
Psalms 34:19 Many are the afflictions of the righteous, but the Lord delivers him out of them all.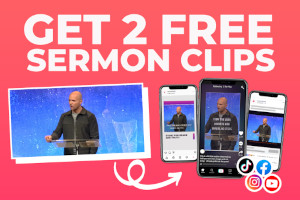 Psalms 105:37 (KJV) He brought them forth also with silver and gold: and there was not one feeble person among their tribes.
Psalms 107:20 He sent out his word and healed them, and delivered them from their destruction.
Jeremiah 30:17 For I will restore health to you, and your wounds I will heal, declares the Lord, because they have called you an outcast:'It is Zion, for whom no one cares!'
New Testament
Matthew 12:15 Jesus, aware of this, withdrew from there. And many followed him, and he healed them all
Matthew 14:14 When he went ashore he saw a great crowd, and he had compassion on them and healed their sick.
Acts 10:37-38 That word, I say, ye know, which was published throughout all Judaea, and began from Galilee, after the baptism which John preached; 38How God anointed Jesus of Nazareth with the Holy Ghost and with power: who went about doing good, and healing all that were oppressed of the devil; for God was with him.
God is the One who Heals
We must remember that when we pray for the sick we are offering intercessory prayer to God. However, God is still the Master Healer and the Great Physician and He will or will not heal those whom He will or will not heal. Listen the the song below as you continue to read the rest of the verses here, you will be blessed by Don Moen as he sings "Heal me O Lord".
Sometimes God Brings us Down to Get our Attention
Jonah 1:17; 2:1; 2:10 17Now the LORD had prepared a great fish to swallow up Jonah. And Jonah was in the belly of the fish three days and three nights… 2:1Then Jonah prayed unto the LORD his God out of the fish's belly… 2:10And the LORD spake unto the fish, and it vomited out Jonah upon the dry land.
John 11:41-45 So they took away the stone. And Jesus lifted up his eyes and said, "Father, I thank you that you have heard me. 42  I knew that you always hear me, but I said this on account of the people standing around, that they may believe that you sent me." 43 When he had said these things, he cried out with a loud voice, "Lazarus, come out." 44  The man who had died came out, his hands and feet bound with linen strips, and his face wrapped with a cloth. Jesus said to them, "Unbind him, and let him go." 45  Many of the Jews therefore, who had come with Mary and had seen what he did, believed in him,
Acts 9:1-9 But Saul, still breathing threats and murder against the disciples of the Lord, went to the high priest 2 and asked him for letters to the synagogues at Damascus, so that if he found any belonging to the Way, men or women, he might bring them bound to Jerusalem. 3  Now as he went on his way, he approached Damascus, and suddenly a light from heaven shone around him. 4 And falling to the ground he heard a voice saying to him, "Saul, Saul, why are you persecuting me?" 5 And he said, "Who are you, Lord?" And he said, "I am Jesus, whom you are persecuting. 6 But rise and enter the city, and you will be told what you are to do." 7  The men who were traveling with him stood speechless, hearing the voice but seeing no one. 8 Saul rose from the ground, and although his eyes were opened, he saw nothing. So they led him by the hand and brought him into Damascus. 9 And for three days he was without sight, and neither ate nor drank.
2 Corinthians 1:8-11 For we do not want you to be unaware, brothers, of the affliction we experienced in Asia. For we were so utterly burdened beyond our strength that we despaired of life itself. 9 Indeed, we felt that we had received the sentence of death. But that was to make us rely not on ourselves but on God who raises the dead. 10  He delivered us from such a deadly peril, and he will deliver us. On him we have set our hope that he will deliver us again. 11  You also must help us by prayer, so that many will give thanks on our behalf for the blessing granted us through the prayers of many.

Sometimes He Heals the Sick through the Gifts and Prayers of Others
Matthew 10:1 And when he had called unto him his twelve disciples, he gave them power against unclean spirits, to cast them out, and to heal all manner of sickness and all manner of disease.
Mark 16:15 And when he had called unto him his twelve disciples, he gave them power against unclean spirits, to cast them out, and to heal all manner of sickness and all manner of disease.
Luke 9:1 Then he called his twelve disciples together, and gave them power and authority over all devils, and to cure diseases.
Acts 14:3 Long time therefore abode they speaking boldly in the Lord, which gave testimony unto the word of his grace, and granted signs and wonders to be done by their hands.

Acts 28:8 And it came to pass, that the father of Publius lay sick of a fever and of a bloody flux: to whom Paul entered in, and prayed, and laid his hands on him, and healed him.
Hebrews 4:16 Let us therefore come boldly unto the throne of grace, that we may obtain mercy, and find grace to help in time of need.
James 5:15-16 And the prayer of faith will save the one who is sick, and the Lord will raise him up. And if he has committed sins, he will be forgiven. 16 Therefore, confess your sins to one another and pray for one another, that you may be healed. The prayer of a righteous person has great power as it is working.
Resources:
The Holy Bible, King James Version
The Holy Bible, English Standard Version
"Scripture quotations are from The Holy Bible, English Standard Version® (ESV®), copyright © 2001 by Crossway, a publishing ministry of Good News Publishers. Used by permission. All rights reserved."
YouTube video: "Heal me O Lord" by Don Moen