The resurrection of Jesus Christ is the most significant event in human history.  Christianity is based on the resurrection of Jesus.  Jesus Christ was resurrected after his crucifixion on the cross.  Every man, woman or child must make a choice as to whether they believe that or not.  If Jesus was just a good moral man and did not rise from the dead (as some believe and teach) then he was not the Son of God.  However, I believe the words of scripture.  Jesus Christ is the Son of God and today He Lives!!!
Featured Resurrection Quote "If Jesus rose from the dead, then you have to accept all that he said; if he didn't rise from the dead, then why worry about any of what he said? The issue on which everything hangs is not whether or not you like his teaching but whether or not he rose from the dead."― Timothy Keller, The Reason for God: Belief in an Age of Skepticism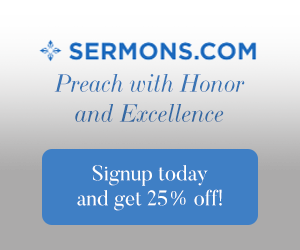 Quotes on the Resurrection
The tomb of Christ is famous because of what it DOES NOT CONTAIN."  Sam Morris
We live and die; Christ died and lived!  John Stott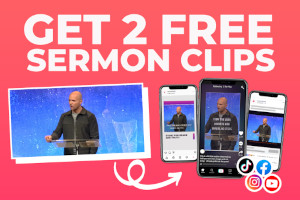 The resurrection of Jesus changes the face of death for all His people. Death is no longer a prison, but a passage into God's presence.  Easter says you can put truth in a grave, but it won't stay there.  Clarence W. Hall
There is no historic incident better or more variously supported than the resurrection of Christ.  Brooke Foss Wescott
"Jesus's resurrection is the beginning of God's new project not to snatch people away from earth to heaven but to colonize earth with the life of heaven. That, after all, is what the Lord's Prayer is about."― N.T. Wright
"A dead Christ I must do everything for; a living Christ does everything for me."― Andrew Murray, Jesus Himself
"I know the resurrection is a fact, and Watergate proved it to me. How? Because 12 men testified they had seen Jesus raised from the dead, then they proclaimed that truth for 40 years, never once denying it. Every one was beaten, tortured, stoned and put in prison. They would not have endured that if it weren't true. Watergate embroiled 12 of the most powerful men in the world-and they couldn't keep a lie for three weeks. You're telling me 12 apostles could keep a lie for 40 years? Absolutely impossible."― Charles Colson
Song Quotes About the Resurrection

Up from the grave he arose; with a mighty triumph o'er his foes; he arose a victor from the dark domain…  from 'Up from the Grave He Arose'

Hear the bells ringing they're singing "Christ is risen from the dead!" The angel up on the tombstone said, He is risen just as he said!  Keith Green, The Easter Song

Christ the Lord is risen today,Sons of men and angels say. Raise your joys and triumphs high; Sing ye heavens, and earth reply.  Charles Wesley from the Hymn "Christ the Lord is Risen Today"
Bible Verses About the Resurrection
John 11:25-26 Jesus said to her, "I am the resurrection and the life. Whoever believes in me, though he die, yet shall he live, 26 and everyone who lives and believes in me shall never die. Do you believe this?"
Romans 6:4 We were buried therefore with him by baptism into death, in order that, just as Christ was raised from the dead by the glory of the Father, we too might walk in newness of life.
Romans 6:5 For if we have been united with him in a death like his, we shall certainly be united with him in a resurrection like his.
Romans 6:9 We know that Christ, being raised from the dead, will never die again; death no longer has dominion over him.
Romans 8:11 If the Spirit of him who raised Jesus from the dead dwells in you, he who raised Christ Jesus from the dead will also give life to your mortal bodies through his Spirit who dwells in you.
Romans 8:34 Who is to condemn? Christ Jesus is the one who died—more than that, who was raised—who is at the right hand of God, who indeed is interceding for us.
Romans 10:9 because, if you confess with your mouth that Jesus is Lord and believe in your heart that God raised him from the dead, you will be saved.
1Corinthians 6:14 And God raised the Lord and will also raise us up by his power.
1Corinthians 15:3-5 For I delivered to you as of first importance what I also received: that Christ died for our sins in accordance with the Scriptures,  that he was buried, that he was raised on the third day pin accordance with the Scriptures,  and that he appeared to Cephas, then to the twelve.
1Peter 1:21 who through him are believers in God, who raised him from the dead and agave him glory, so that your faith and hope are in God.
Old Testament Verses Pointing to Victory Over Death
Isaiah 53:5 But he was pierced for our transgressions; he was crushed for our iniquities; upon him was the chastisement that brought us peace, and with his wounds we are healed.
Job 19:25  For I know that my Redeemer lives, and at the last he will stand upon the earth.
Do you believe the evidence that Jesus Christ was raised from the dead? If so, then you must accept the consequence that He is the Son of God. You must also believe that someday He will judge you and give you eternal life, if you obey the gospel and then live a faithful life. Each of us has a choice.  What will you choose to believe?  When people do not properly respond to the gospel, they demonstrate that they do not truly appreciate the meaning of

Jesus' resurrection

.  My prayer today is that you do

come to know Jesus as Lord and Savior

of your life.
Blessings,
Daryl
Looking for some more inspirational quotes?

Take a look at these other similar type articles:
Resources
The Holy Bible, English Standard Version
"Scripture quotations are from The Holy Bible, English Standard Version® (ESV®), copyright © 2001 by Crossway, a publishing ministry of Good News Publishers. Used by permission. All rights reserved."
www.youtube.com  Song: "Up From The Grave He Arose" Sung by Daniel Thornton