As Christians we are encouraged and even admonished to be continually thankful (Hebrews 13:15). While I try to stay in that "continually thankful" attitude, truth be told, it just is not always the case. However, when the Thanksgiving holiday rolls around I, like many of you, take a little extra time to reflect upon how I am so richly blessed. I would like to share with you just some of the things for which I am thankful and then give you some ideas on how you can count your own blessings and even be a blessing to others.
Counting My Blessings
Sometimes I am overwhelmed when I look back over the year at Thanksgiving time and begin to count my blessings, for example, this year I am thankful for: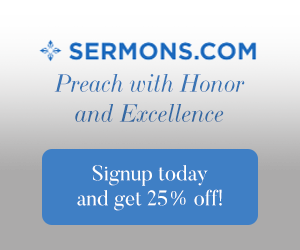 My God – for being ever faithful to provide just what we need just when we need it. Walking by faith is one of the greatest honors we have had since He has called us to full-time service to Him. He is ALWAYS faithful to provide; even when I doubt … my great God – Jehovah Jireh.
My Savior and my Lord. Before I knew my Savior I only hoped that my life was good enough to earn me a place in Heaven with Him for all eternity. With Jesus I know that I have eternal life because of what He did – not because of what I do. (1 Corinthians 15:1-4;1 John 5:13)
My faithful and hard-working husband. Michael spends hours and hours ministering to others in our Biblical Counseling ministry, our local church and as a minister or funeral assistant to a local funeral home; yet he always finds time to take care of the little things around the house that I call "husband jobs". I am thankful that God is restoring his health and teaching us how to live with this condition called "Gastroparesis". I am thankful that he no longer has diabetes and that he is truly feeling so much better after losing some weight and adjusting diet.
My children and grandchildren. They have all flown the coop and it is a joy to see how they are making their own way in the world.
My other extended family and sending church family who live far from us. We are deeply blessed with many Christian brothers and sisters, including some of our own siblings. We know many of them support us financially and through devoted prayer.
Technology:

Without it you would not be reading this article today. I am happy to have the means to work from home to serve in this WCWTK ministry as well as my own personal web ministry.
Without it I might not see how quickly my grand babies are growing up – videoconferencing is how we see each other. Texting, online social media and telephone is how my children, extended family and I also keep in touch.

Our church family which is growing. Each and every member is special and I am so blessed with the servant's hearts that many of them share.
This new space for our church and home. God has opened this door for us to continue to grow His church and then to disciple His people through Biblical Counseling, one-on-one discipleship and Bible classes.
My health. I have not suffered any truly major health events this year. I have learned the importance of exercise and pray that I can continue to be diligent to move my body in that way.
For a place to lay my head at night and the shelter of this home. This is more than my Savior had when he walked this planet.
The freedom that I still have in this great nation to be a Christian and boldly profess the name of Jesus as Savior of the world.
This ministry: WhatChristiansWantToKnow and all of my co-laborers … I am honored to be among such godly men. They are a blessing to me, indeed.
Counting Your Blessings
Don't wait until once a year to count your blessings – write them down daily. Incorporate this into your daily devotions. Get a journal, nothing fancy, it can even just be a notebook and jot down one new blessing every day. By the end of the year you will have 365 blessings!
Turn it into a two year plan of counting your blessings by taking that first year of blessings and writing each on a little slip of paper. Then put the papers into a large container and pick one out each day. This will help you to remember that warm and fuzzy feeling (the Bible calls it joy) that you had when you first recorded that blessing last year.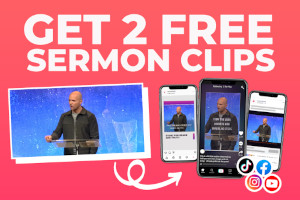 Even as the days and years go by, when you are blessed, write it in that "Journal of Blessings". You may need to really look for the little things somedays. Especially on a bad day, look deep and instead of focusing so much on the "bad" look for the good. As Paul says in Philippians 4:4, 11-12:
Rejoice in the Lord always: and again I say, Rejoice …  Not that I speak in respect of want: for I have learned, in whatsoever state I am, therewith to be content.  I know both how to be abased, and I know how to abound: every where and in all things I am instructed both to be full and to be hungry, both to abound and to suffer need.
Be a Blessing to Others
What are you doing to be a blessing to others? When someone sees you are they happy because of your smile – or uncomfortable because of your dreary attitude? The Bible tells us that we should esteem and edify others greater than ourselves (Phil 2:3-4; 1 Thes 5:11). Here are some things you can do to be a blessing to others this holiday season and every season:
Invite one person or one family to your home for a meal. Fellowship is important and needed. Seek out the person or family that has no other family close to them – they may be lonely and your open door may be just what they need.
Donate one coat to your local "Coats for kids" drive. Every child should have a warm coat and your small donation may be the comfort that just one child so desperately needs.
Volunteer at a local soup kitchen or even organize an outreach in your own church to feed the hungry
Offer to babysit for some parents that need to spend time on a date night. Everyone needs a break every now and again and you will be amazed at how your example in this little deed will spread like wildfire. Others will follow your lead and volunteer to do the same and many young families will be blessed.
Visit a nursing home or senior center in your area. Better yet, organize a Christmas caroling event for a nursing home. Then make sure you take young people with you because the aged love to see the young people. A very special treat would be if the young people could hand out a little gift to each of the residents … a festive door hanging or an ornament.
Invite your Pastor and his wife out for coffee. I know I have been blessed by something as simple as this.
Start a Bible study in your home. Weekly or every other week works best. This can be an all women, or all men or couples Bible study. If it is for couples, go the extra mile and arrange to always have childcare available as well.
Send a card to each member of your church family on their birthday – send it in the mail.
As you can see, it doesn't take much to count your blessings when you are rejoicing in the Lord. Being a blessing to others will help them to count their blessings too. I pray that as we approach this holiday season that you will be continually thankful for all that our great God has given to you. I pray also that you will give some thought to how you may bless others. Feel free to share your ideas in the comments below.
From all of us at WhatChristiansWantToKnow, we pray that God is with you and grants you a very Happy Thanksgiving holiday.
Resources:
The Holy Bible, King James Version
Image courtesy of [image creator name] / FreeDigitalPhotos.net