Does the Bible say that we need to attend church?  Is it okay for a Christian to not attend church?  With so many TV and Internet evangelists, can they replace the local church?  Is the local church irrelevant in this modern day and age?  Is church membership essential to one's walk in Christ and to a person's salvation?
What the Bible Says About Church Membership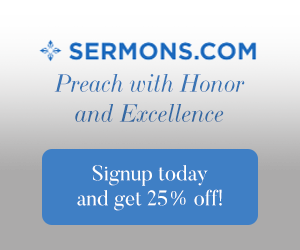 The writer of Hebrews clearly says that we are not to forsake the assembling of ourselves as is the manner of some in Hebrews10:25:  "…not giving up meeting together, as some are in the habit of doing, but encouraging one another—and all the more as you see the Day approaching."  In the previous verse (v 24) the writer says, "And let us consider how we may spur one another on toward love and good deeds."  Now it would be hard to "spur one another on toward love and good deeds" if we are sitting at home and watching a TV or Internet evangelist. Hebrews 13:7 is an impossible command for the Christian not assembling with the saints to follow since it says to "Remember your leaders, who spoke the word of God to you. Consider the outcome of their way of life and imitate their faith." You can not imitate what you do not see and you can not remember church leaders if you never attend.
Paul's Tea
ching on the Body of Christ (Church)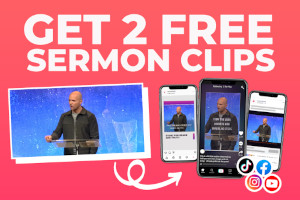 Paul writes in Ephesians 4:11-12, "So Christ himself gave the apostles, the prophets, the evangelists, the pastors and teachers, 12 to equip his people for works of service, so that the body of Christ may be built up."  Again, it is hard to build up the body of Christ if we are alone at home.  If you read the entire New Testament, there is not one single lone-ranger Christian.  You will always see the apostles mentioning the church in general.  The epistles never, ever address single, solitary Christians about their walk in faith.
Paul mentions the gifts of the Spirit in I Corinthians chapter 12 and includes a spirit of wisdom, knowledge, service and so on.  The point is that these gifts are intended for the many different members of the church and if no one attends church they can not use their gifts or the gifts of other Christian's minister to them.
Safety for the Sheep in the Sheepfold
John 10:11-18 mentions the Parable of the Good Shepherd.  This clearly refers to Jesus Christ who said that He willingly lays down His life for His sheep (v 17).  He did this at Calvary.  The shepherds in Jesus' time would lie down at the gate and kept the sheep inside the pen, for outside the sheep pen there were ravenous wolves that could kill them.  There is protection only inside the sheepfold.  Sheep are not very smart.  They are completely helpless by themselves. In fact, if one falls on its back, it can not get back and will starve to death while unable to right itself.  Plus the fact if it is on its back, it is easy game for anything.  Sheep have been known to walk right off a cliff.  Sheep are virtually defenseless.  Sheep can not defend themselves. They are not very fast.  But if there is a faithful shepherd, the sheep know his name.  They recognize the voice and will stay near the shepherd.  Jesus Christ is the Head of the church but He has appointed under shepherds to shepherd local flocks.  They are still subject to the Good Shepherd to which the sheep truly belong.  But a sheep outside of the sheepfold is completely helpless and vulnerable.  So too is the renegade Christian who forgoes church attendance.
In I Peter 5:2-4 Peter reiterates the instructions to the pastors (under shepherds), "Be shepherds of God's flock that is under your care, watching over them—not because you must, but because you are willing, as God wants you to be; not pursuing dishonest gain, but eager to serve; not lording it over those entrusted to you, but being examples to the flock. And when the Chief Shepherd appears, you will receive the crown of glory that will never fade away." Some say they love God but can't be around other Christians, but we are told to assemble together and love one another (John 13:34-35).  Members of the church are God's children, so you are in essence saying, "God I love You, but I can't stand to be around your children."  As a father myself, I'd not be very happy with your telling me, "We love you, but can't stand to be around your children."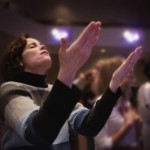 The Church is Many Members but One Body
Romans 12:4-5 is evidence that the church consists of many members as Paul says, "For just as each of us has one body with many members, and these members do not all have the same function,  so in Christ we, though many, form one body, and each member belongs to all the others."  This shows that we belong to one another.  I Corinthians 12:14-16 reveals that each part of the body of Christ, the church, is made up of several members; "Even so the body is not made up of one part but of many. Now if the foot should say, "Because I am not a hand, I do not belong to the body," it would not for that reason stop being part of the body.  And if the ear should say, "Because I am not an eye, I do not belong to the body," it would not for that reason stop being part of the body."
It would be a strange body that had an arm but no foot, or a body that had a hand but no eye.  What a dysfunctional body that would be.  Each member has gifts of the Spirit.  Each of these gifts serves different purposes but as a whole, they make a healthy functioning body that is more effective in being the hands and feet of Christ on the earth.  No single and individual member of a body is effective at home alone. It is useless of itself but when assembled together as a whole, it is able to serve, pray, build up, edify, and exhort other members of the body of Christ.  The eye can not say that it doesn't need the hand, nor the foot says I have no need for the ear.   I Corinthians 12:27 makes it clear that we are all part of the body of Christ, "Now you are the body of Christ, and each one of you is a part of it." Each one of us makes up the body but no single body part makes a body.
Jesus gives us the fitting example in John 15:1-8 where he speaks about the vine and the branches: "I am the true vine, and my Father is the gardener. He cuts off every branch in me that bears no fruit, while every branch that does bear fruit he prunes so that it will be even more fruitful. You are already clean because of the word I have spoken to you.  Remain in me, as I also remain in you. No branch can bear fruit by itself; it must remain in the vine. Neither can you bear fruit unless you remain in me. "I am the vine; you are the branches. If you remain in me and I in you, you will bear much fruit; apart from me you can do nothing.  If you do not remain in me, you are like a branch that is thrown away and withers; such branches are picked up, thrown into the fire and burned. If you remain in me and my words remain in you, ask whatever you wish, and it will be done for you.  This is to my Father's glory, that you bear much fruit, showing yourselves to be my disciples."
A branch that is detached from the vine quickly withers and dies and is only good for the burn pile.  If it remains attached to the vine it continues to be fed, nourished, thrive, and most importantly it bears fruit.  Apart from the vine, the branch can not ever produce fruit.  The analogy is that a church member detached from the vine, that is the church that Jesus Christ built, can not grow and produce fruit.  The same thing applies with a part of the body.  A foot detached from the body will die and turn gang green.  It can no long walk on its own and this weakens the entire body.
Under the Church's Authority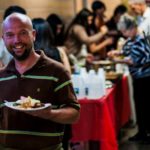 Romans chapter 12 is the most authoritative chapter on how a church should live among the members and under the submission of those who are over the flock.  Paul also addresses those who are in authority in the church in I Thessalonians 5:12-13, "Now we ask you, brothers and sisters, to acknowledge those who work hard among you, who care for you in the Lord and who admonish you. Hold them in the highest regard in love because of their work. Live in peace with each other."  It is impossible to admonish the church leadership if you are sitting at home on the couch watching a TV evangelist or listening to one on the radio or internet.  These leaders include the pastors, the elders, the deacons, and Sunday school teachers.  It is hard to imagine these all appearing in your home for you to admonish and respect them and their office, which is providentially God-ordained.
God has placed each one of us in the body of Christ as it pleases Him and not where we place ourselves.  God says through Paul in I Corinthians 12:18, "But in fact God has placed the parts in the body, every one of them, just as he wanted them to be."  God did not place these members outside of the body nor did He intend for each member to be in single, individual homes because they can not function properly detached from one another.
The Church Christ Built
Jesus said that He will build His church (Matt. 16:18) and the gates of hell will not prevail against it.  Jesus' Church was built upon the apostles Peter, John, Paul, and the remaining apostles.  He would not build a church only to have members scatter everywhere to their homes.  If you believe that church membership is optional then you do not understand scripture.  Jesus will come some day and take away the church.  He has a great feast prepared for the church which is described as a bride.  There will be the great marriage feast of the church to the Lamb of God.  He does not marry a single, solitaire member.  The whole church is the bride of Christ.  He marries the church and then they rejoice at the wedding feast and for all eternity.  If you fail to attend a Bible believing church and you are born-again Christian, the Lord may chasten  you and correct you since He chastens every one of His children (Heb. 12:6).  If you are not, find a Bible believing church where the Word of God is taught, where Christ is the center of worship, and where you can become part of the body of Christ.  Then at Christ's return, you can be with Him forever in eternal joy and fellowship.  I pray that you do.  And if you are a Christian, let this serve as a biblical lesson; you should not be forsaking the assembling of yourselves.  God desires to have you in a church.  He commands it.  So go find one.
Was this Article Helpful?
If this article was helpful to you, please consider linking this article to your own blog or sharing this through the social buttons to the left. You might also find some of these other good Christian Answer articles helpful:
What is the Best Bible Translation?
Where is the Best Place to Start Reading the Bible?
Does The Bible say What the Devil Looks Like?
Sources
The Holy Bible, New International Version
THE HOLY BIBLE, NEW INTERNATIONAL VERSION®, NIV® Copyright © 1973, 1978, 1984, 2011 by Biblica, Inc.™ Used by permission. All rights reserved worldwide.