Every day you wake up is a gift from God! It is a chance to praise Him again here on earth! It is a chance to repent of sin that you should have done yesterday. It is a chance to rekindle broken relationships. It is a chance to read His Word in devotions! It is a chance to connect with God in prayer! Here are 8 different prayers for you everyday life! All scripture is from the ESV unless otherwise noted.
Another Day
"This is the day the Lord has made; We will rejoice and be glad in it!" (Psalm 118:24 NKJV)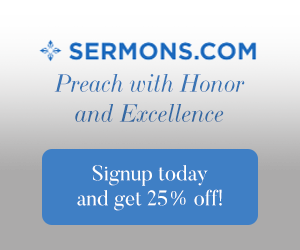 Father in heaven,
Thank you for another day on earth to live for you! Thank you for watching over me last night and guiding me safely through my sleep to wake up and enjoy another day on earth. What are your plans for me today? Please show me Your will for me and lead me where You wish me to go. Father, your love for me is at a capacity that is impossible for my human mind to comprehend and I am thankful for Your love, Abba! I give You this day and I thank You for it! I love you, Lord! Amen
Protection
"But let all who take refuge in You rejoice; let them ever sing for joy, and spread Your protection over them, that those who love Your name may exult in You." (Psalm 5:11)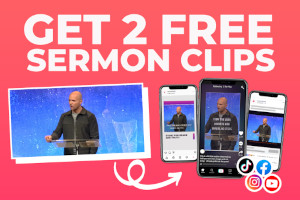 Dear Lord,
I pray for your protection on me today. It is a normal day like always, but still be with me. So many things could be potential hazards: driving, my job, agitated people, those controlled by Satan and my own health. I am thankful for my family, Lord! Please bring us all through our day safely, so that we can be together later. I put my trust in You today! Guide me home safely! I love you! Amen
Needs/Wants
"And my God will supply every need of yours according to His riches in glory in Christ Jesus." (Philippians 4:19)
O Lord,
You are abounding with grace and mercy for me! I praise Your name! I ask that You provide me with necessary things and not only things that I want. My "wants" can get in the way of You. If there is something that will make me stumble today, I pray that You will keep it from me. My needs are necessary. My wants are not. I can't be effective if my "wants" are top priority. Lord, I am Your humble servant. Take away all "wants" that are not good for me, Lord! I love You! Amen
Creativity
"I will sing a new song to you, O God; upon a ten-stringed harp I will play to You." (Psalm 144:9)
Loving Father,
Today I have been blessed with a vacation from work! I want to create something for You! I want to start writing a book, or maybe write You a song! I love You, Lord! For You have given me hope for a bright future in Heaven! You have given me Jesus Christ of Nazareth as a sacrifice to atone for my sins! You have given me a joy that is overwhelming sometimes! I am blessed beyond what I ever thought I would! You are and amazing God! And so now I dedicate this day to You, that it may yield a wonderful masterpiece for You! At the end of this day I will still be praising Your name! I am so in love with You, God! Amen
Making Ends Meet
"If you then, who are evil, know how to give good gifts to your children, how much more will your Father who is in Heaven give good things to those who ask him!" (Matthew 7:11)
Lord,
I am struggling just to get by. I need your strength today, Father! I pray that You would open doors that would allow me the opportunity for better employment. I am thankful that I have a job, Father, but I am drowning in bills and debt. Please hear my prayer, O God! I want to provide for my family and get rid of this huge burden on my shoulders. Let Your will be done this day, Lord. You know what is best and I trust You. I am forever grateful for Your love! Amen
Role Models
"Therefore be imitators of God, as beloved children. And walk in love, as Christ loved us and gave himself up for us, a fragrant offering and sacrifice to God." (Ephesians 5:1-2)
Dear Lord,
You have given me a huge and wonderful responsibility of being a parent and also a leader in my church community. I embrace this with all that I am. Father, I want to be the best role model possible to my children and to the members of my church. Give me wisdom to know when to speak and when to listen to those around me, that You may be honored and glorified in all that I do. "I don't wanna say a word, unless it points the world back to you!" (Hawk Nelson, Words) I love You, Father! Amen
The Darkness
"And I will lead the blind in a way that they do not know, in paths that they have not known I will guide them. I will turn the darkness before them into light, the rough places into level ground. These are the things I do, and I do not forsake them." (Isaiah 42:16)
Glorious One,
I am in a great valley right now. You know my situation and there is a great darkness that I am walking through. I am suffocating right now! Father, I pray for deliverance from this time of tribulation! Give me strength to press on, Lord! Give me Your peace that passes all understanding, so that I may be equipped to do Your will in this difficult time! I need You this very hour, Father! I love You! Amen
Jesus
"But God showed His love for us in that while we were still sinners, Christ died for us." (Romans 5:8)
"More than that, we also rejoice in God through our Lord Jesus Christ, through whom we have now received reconciliation!" (Romans 5:11)
Almighty God,
I cannot give you anything to repay the debt that I have piled up in sin! You have canceled my debt with Your Son's precious blood at Calvary! O Lord, I thank You for Jesus! Thank You for sending Him to wash away my sins completely! I am blameless in Your sight because of this. I am eternally grateful to You! Jesus means everything to me! He is my Savior, friend, counselor, teacher, brother, lover of my soul, protector, comforter, provider, sustainer, liberator, preserver, advocate, beloved, cornerstone, rock, foundation, Emmanuel, healer, and reward! Thank You! Thank You! Thank You! I love You, Father! Amen
Conclusion
I pray that you stay connected with God in your day to day with prayers to Him! Whatever is going on in your life, keep on praying. God is with you and He loves you! God bless you as you live a life worthy of the calling!
Have you seen this article about prayer?
Resources –  The Holy Bible, English Standard Version "Scripture quotations are from The Holy Bible, English Standard Version® (ESV®), copyright © 2001 by Crossway, a publishing ministry of Good News Publishers. Used by permission. All rights reserved.