Grace is that gift that God gives us. Some define it as "unmerited favor". I have even seen some use each letter of G-R-A-C-E to define it as God's Riches At Christ's Expense. I say it is giving us something that we don't deserve because of the wretched sinners that we are. It is by grace that we are saved from certain death – which is the penalty for our sinfulness. We have all sinned and none of us are good enough to merit eternal life with a holy God in a sinless Heaven. (Eph 2:8-9; Rom 3:23; Rom 6:23) Grace allows us forgiveness of all of our sins and promises eternal life. I am so thankful that "I'm loved and forgiven, back with the living, I'm just a sinner saved by grace!"[1]

Grace is such a wonderful gift we should be thankful for it and one way of showing our thankfulness to God is by singing. Here are some Christian praise songs about grace that are numbered among my favorites.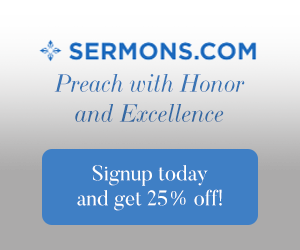 Featured Praise Song about Grace – Your Grace is Enough (Matt Maher) This is a song that will stick with you all day, and I featured it so that you can have this lovely song in your heart. It was written by Matt Maher and I found a great video of some "behind the song" highlights. In this video (below) Chris Tomlin joins Matt for an interview and a great acoustic rendition. In case you wonder, Chris is on the left singing lead and playing rhythm guitar as Matt plays lead guitar and sings second. Chris and Matt even share some techniques on how to play the guitar parts for the song. The words to the song are a powerful reminder of how much God loves us to give us something that we do not deserve – Grace. I have also posted a full blown praise video in the upper right of this page with the lyrics so you can sing along. I would say sit and enjoy both videos but I am pretty sure that you will want to stand up and praise – and perhaps even dance to the Lord with this very beautiful praise song about grace.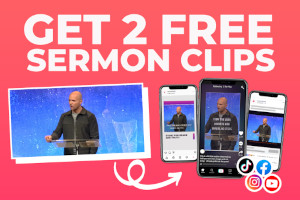 Amazing Grace My Chains are Gone (John Newton/Chris Tomlin)

A few years ago the movie "Amazing Grace" about the life of antislavery pioneer William Wilberforce was released. Chris Tomlin was asked to write a song based on John Newton's "Amazing Grace" poem for the movie. Chris used John's original words and added a bridge that includes the lyrics:
My chains are gone
I've been set free
My God, my Savior has ransomed me
And like a flood His mercy rains
Unending love, Amazing grace

Chris speaks of the honor that was his to rearrange this classic hymn in the video below:
Glorious Day – Living He Loved Me (Casting Crowns)

The gospel of grace is woven all throughout this moving song by Casting Crowns. I will say no more and let you simple listen to it. Sing with me!  "One day He's coming – O Glorious Day"
The Gospel Song (Sovereign Grace Music)

My daughter introduced me to Sovereign Grace Music a while ago and I have yet to hear one of their songs that I do not love. This particular one is in my learning queue to put into our worship sets. It is one that is sung in unison and sounds really nice if you have it sung by the worship leader the first time and joined by everyone else after that. When I have sung it enough to get beyond the tears that it moves me to, we will sing it in church. Enjoy the video below. If you are interested in singing it in your church you can download guitar charts, lyrics, lead sheets and scores at sovereigngracemusic. org/Songs/The_Gospel_Song/16
Grace (Michael W. Smith)

I really like this song from Michael's album "A New Hallelujah" which has the simple title of "Grace". I could just sit and enjoy the piano part to this song, even so, my favorite lyrics are in the chorus when I am reminded that I am nothing without my Jesus. He sings "It's grace, grace I'm nothing without you, grace, your grace shines on me". Here is a clever video that includes a live version of Michael singing "Grace".
Grace (Phil Wickham)
This was the first song on Phil Wickham's first record.  It was born out of the Gospel of Luke and specifically the character of Peter in whom Phil saw himself.[2] It is a simple song, I think you will enjoy it.
I am Redeemed (Mike Weaver / Benji Cowart)

This is a relatively new worship song that is written and performed by Mike Weaver (front man of the group Big Daddy Weave). While the title talks of redemption, I believe the lyrics are all about grace because without God's grace we cannot be redeemed by the one who purchased us with His blood – Jesus. God's grace is visible in the salvation of sinners. Paul reminds us of this precious gift and of the promise that Jesus will return to redeem His Church when he said "That we should be to the praise of his glory … Which is the earnest of our inheritance until the redemption of the purchased possession, unto the praise of his glory." (Eph 1:12, 14) The great gospel of grace promises redemption for everyone because "…God commendeth his love toward us, in that, while we were yet sinners, Christ died for us." (Romans 8:5) Because of grace we are free … we are redeemed!
Lyrics:
Seems like all I can see was the struggle
Haunted by ghosts that lived in my past
Bound up in shackles of all my failures
Wondering how long is this gonna last
Then You look at this prisoner and say to me "son
stop fighting a fight that's already been won"
I am redeemed, You set me free
So I'll shake off theses heavy chains
Wipe away every stain now I'm not who I used to be
I am redeemed
All my life I have been called unworthy
Named by the voice of my shame and regret
But when I hear You whisper, "Child lift up your head"
I remember oh God, You're not done with me yet
I don't have to be the old man inside of me
Cause his day is long dead and gone
I've got a new name, a new life I'm not the same
And a hope that will carry me home
Sinner Saved by Grace (Bill Gaither)

I am a firm believer in the use of praise songs to prepare the heart to receive the message from God's Word that is to follow. This is a great song to add to your praise set as the last one – it is slower and can be used to make that so very important transition in the service when we go from praising and singing to listening and meditating. Whether or not you think it will work in your praise set, no doubt this is an unmistakable and powerful praise song about grace. Enjoy the video below by the Gaither Vocal Band.
Sources:
The Holy Bible, King James Version
[1] Lyric from Sinner Saved by Grace by Bill Gaither
[2] shareyourstory .org
Various YouTube videos