What impact will the Supreme Court's ruling for Same-Sex Marriage have in churches? What about individual Christians? Will this increase persecution?
The Supreme Court's Ruling Changes Everything
The U.S. Supreme Court has paved the way for same-sex marriages to exist in the states in which it is legal to do so. This means that it will now be legal for same-sex couples to marry in these states and the number of states in the U.S. that allow same-sex marriages is growing and may soon be in the majority. This is an ominous sign for Christians and for churches because this ruling will make it much easier for those who feel discriminated against to file hate speech charges or discrimination lawsuits against those who speak against same-sex couples or homosexuality as being sin. This ruling forces the federal government to recognize same-sex marriages in states where it is now and will be legal. It also means that in those states it is illegal to discriminate against same-sex couples for social services, rental or home purchases, wedding ceremonies, and much of what most married couples need on a regular basis. Does this also mean that there is a higher risk of individual Christians and churches, like pastors, being charged with hate speech? It would appear so.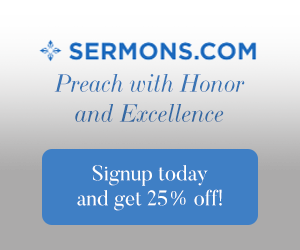 The Growing Threat of Persecution
Marvin Olasky, the editor in chief of one of the most conservative Christian magazines, WORLD, said that churches and individuals might face more discrimination and hate speech charges for not embracing same-sex marriage due to this ruling by the U.S. Supreme Court. This is especially true since the majority of Americans now believe that same-sex couples should be allowed to wed, even though the percentage of population that actually wants to is still in a small minority.
Friends of Christ, let me warn you soberly. I have never faced as much scorn, ridicule, rejection, and in some cases, outright hate, since I have in the first half of this year. I can take the first few months of this year and these equal all of the persecution that I have faced in the previous 10 years. I have never seen anything like it before in my lifetime. It's as if evil fanatics are growing in their dissatisfaction with Christianity and the persistent juggernaut of the Evil One has shaken the heavenly hosts and earthly participants to take dead aim at the Body of Christ. Remember that Satan's goal is to destroy all of those who stand against evil and proclaim the truth and Jesus did say that we will suffer persecution and if they persecuted Him, even killing Him, how will we not also be persecuted?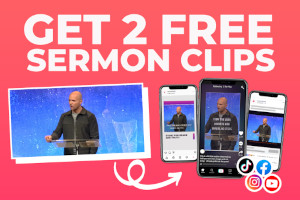 In my opinion, if you are suffering persecution for sharing your faith or telling the truth, that is actually a very good sign that you are growing as a Christian. Few things create growth in a Christian than witnessing to the lost. Also, if you're being persecuted for your belief in Christ, at least you know you're on the right side. The truth either sets you free or it makes you really mad. Believers, we must stay in the Word, stay connected with each other, stay on our knees and stay humble, love the Lord our God, seek to glorify Christ…and stand firm and never, ever back down from the truth.
Good as Evil and Evil as Good
This Scripture from Isaiah 5:20 never used to make sense to me as a babe in Christ but today, it makes perfect sense in light of the Supreme Court's ruling to allow same-sex marriage in some states. Isaiah writes, "Woe to those who call evil good and good evil, who put darkness for light and light for darkness, who put bitter for sweet and sweet for bitter!" For those who may not realize it, the word "woe" is likened to the word "doomed" or "judgment" and is similar in severity to the woes in Revelation and most people who have read the Book of Revelation understand those woes are dreadful indeed. When good is called evil, and evil is called good, we understand why Isaiah said that they "put darkness (evil) for light (good) and light (good) for darkness (evil). The same thing applies to their putting bitter (evil) for sweet (good). I remember in high school that is was actually cool (good) to cheat and if you worked hard, studied, and took notes in class, you were thought to be a nerd (evil). So they called what was wrong, good and what was good, wrong. But today, the scale is much broader.
Conclusion
Be prepared to be persecuted for your faith for all such godly men and women will face this adversity. Let the apostle Peter's words give you comfort and joy in the face of the coming persecution…and it is coming,
"Beloved, do not be surprised at the fiery trial when it comes upon you to test you, as though something strange were happening to you. But rejoice insofar as you share Christ's sufferings, that you may also rejoice and be glad when his glory is revealed. If you are insulted for the name of Christ, you are blessed, because the Spirit of glory and of God rests upon you. But let none of you suffer as a murderer or a thief or an evildoer or as a meddler. Yet if anyone suffers as a Christian, let him not be ashamed, but let him glorify God in that name. For it is time for judgment to begin at the household of God; and if it begins with us, what will be the outcome for those who do not obey the gospel of God? And 'If the righteous is scarcely saved, what will become of the ungodly and the sinner?' Therefore let those who suffer according to God's will entrust their souls to a faithful Creator while doing good" (1 Peter 4:12-19).
The key points are:
We shouldn't be surprised by persecution…I'd be surprised if we never suffered persecution.
When, not if, we are persecuted, we are sharing in Christ's sufferings.
When, not if, we are insulted for Christ's sake, we are blessed. Why? "Because the Spirit of glory and of God rests upon" us! Wow. How good is that?
There may come a day when Christians, like some are now in Canada and other parts of the world, may be arrested for their calling sin, sin. The U.S. Supreme Court has been overruled, even though they haven't heard about it yet. The highest court of all is in heaven and is ruled by the King of kings and Lord of lords. He sets up and tears down kingdoms as He wishes (Jeremiah 18:10). Peter said that "We must obey God rather than men" (Acts 5:29). That is the King to whom I will obey…no matter the cost. Are you with me?
Take a look at this related article:
Resources – New International Version Bible (NIV) THE HOLY BIBLE, NEW INTERNATIONAL VERSION®, NIV® Copyright © 1973, 1978, 1984, 2011 by Biblica, Inc.™ Used by permission. All rights reserved worldwide.