Why are there so many denominations in the world when Jesus said that He would build His church?  Why are there so many churches with so many different doctrines?  Didn't Jesus say that He would build His one true church?  Is there such a thing as the universal church?
Why Are There So Many Churches?
There are an estimated 37 million churches in the world with 50,000 new ones added every year and no two are the same.  There are so many churches because there are so many Christians in the world. In fact, 1/3rd of the world's population are Christ followers and it is growing exponentially too.  These figures do not count the millions of underground and house churches where it is dangerous to profess your faith publicly.  One lady in a Muslim country was thrashed and beaten for simply wearing a cross to school and the local police failed to file any charges against the school and in fact, threatened the lady herself that they could not possibly protect her if she ever wore a cross in public again.  The school ripped the cross off of her neck and threw it in the trash.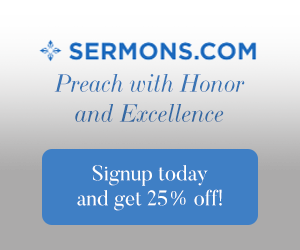 What is the Church?
The church is not actually a building but is composed of a body of believers, called the Body of Christ.  This is why even house churches with just a few Christians can be considered a church by definition.  Jesus said in Matthew 16:18 that "I will build my church, and the gates of Hades will not overcome it."  The Greek word used for church is "ekklesia." The word "ekklesia" is found in one hundred and fifteen places in the New Testament. It is translated in English one hundred and thirteen times as "church" and the remaining times it is translated as an "assembly." In classical Greek the word "ekklesia" meant "an assembly of citizens summoned" which is a great definition.  The "citizens" in this case are citizens of the Kingdom of Heaven…or the Body of Christ.  Since Jesus said that the gates of Hades (literally, hell) will not prevail or stop His church from being built and the church will prevail even till the time of Christ's Second Advent, we know that the church will not be stopped by anything or anyone.
The writer of Hebrews constrains us to not be "forsaking the assembling of ourselves together, as is the manner of some, but exhorting one another, and so much the more as you see the Day approaching" (Heb 10:25). If we should forsake the assembling of ourselves together, then it would be impossible to "consider one another in order to stir up love and good works" if we are being a lone ranger Christian.  In the New Testament churches, there are no lone ranger Christians and the epistles (letters) in the New Testament are written to specific church's at specific locations and were naturally written to the church members in them.  Well over half of the New Testament contain these letters that are written to the church's and the Christians who attend them. These letters were beginning to be circulated to the different churches in Asia Minor late in the first century.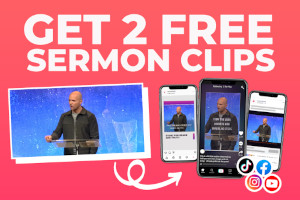 Why So Many Denominations?
There are an estimated 34,000 plus denominations of churches in the world today including 1,200 in the U.S. alone.  Why are there so many different denominations?  What are the reasons behind this number of denominations when Jesus said that He would build His church, assuming it would be one, universal church (Matt 16:18)?  Are all of these thousands of churches under the Headship of Christ Jesus?  Most certainly not all of the churches nor all of the thousands of denominations teach sound biblical doctrine.  Some are absolutely heretical and others teach a smorgasbord of beliefs from the Bible and other religions.  Yet others teach that Jesus became God and was not God at one time.  Some believe that even God the Father was at one time not a god.  This teaching is contrary to what the Bible says (John 1).
Even though there are thousands of denominations, there really is no single church that has all known truth and teaches it perfectly.  There is no one church that has absolutely no error, just like every Christian alive can not possibly know all truth.  As long as the essentials to the faith are there, like the Chief Cornerstone Jesus Christ being the central focus of worship, churches can still be under the Headship of Christ Jesus.  If you look at nature, if you look at the human race, and if you look at the intricacies of human understanding, you see that God loves variety so it should not surprise us that there are a variety of different denominations embedded within different nations and cultures.  Its like asking why are there so many different flowers like the rose, the lily, the iris, and so on.   Just like there are no two snowflakes that are exactly the same, there are no two Christians or no two churches that are identical.  I believe God loves such variety as long as there are no blatant doctrinal errors within the body of that church.  God seeks the worship of all nations, all ethnic groups, all people groups, from all over the world.
How to Avoid Divisions
Essential Doctrines
Any church that does not teach the divinity of Jesus Christ, that He was God before the earth existed, that there is a Holy Trinity, that Christ came to earth and was born of a virgin, lived a sinless, perfect life, and died to have the wrath of God placed on Him instead rightfully being placed on humans, that He was raised or resurrected on the 3rd day and today sits at the right hand of God in Heaven, is not the one that Jesus Christ built and founded.  It is simple as that.
Any church that deviates from these essential and vital doctrines can not be, based upon the written Word of God, the true church that Jesus founded and it is teaching a false gospel.  If any of these essentials are missing, take heed to God's warning through Paul's letter to the Galatians, "As we have already said, so now I say again: If anybody is preaching to you a gospel other than what you accepted, let them be under God's curse" (Gal 1:9)!  How much stronger of a warning can Paul be issuing to those churches or Christians who teach another gospel?  They are "under God's curse."  Paul told Timothy:
"If anyone teaches otherwise and does not agree to the sound instruction of our Lord Jesus Christ and to godly teaching,  they are conceited and understand nothing. They have an unhealthy interest in controversies and quarrels about words that result in envy, strife, malicious talk, evil suspicions" (1 Tim 6:3-4).
In Essentials Unity
Some churches have actually divided over the color of carpet in the sanctuary.  Others have divided over doctrine.  What unites, or at least should unite churches and Christians for that matter, are the essentials of the faith.  That is Jesus was with God in the beginning, came to be born as a human by a virgin birth, lived a sinless life, died on Calvary for our sins as the atonement, was resurrected on the third day, and ascended to heaven.  If any of these essentials are not taught in a church, it is not the church that Christ built.  These are non-negotiable.  These truths can not be compromised.  If they are, then this is not Jesus' church…it is a false church teaching false doctrines.  Having a majority of truth mixed with a tiny bit of heresy is a dangerous church and makes it a cult.  If we had a bottle of spring water and added just a few drops of cyanide, it would render the whole bottle deadly to drink.  There are no shortages of churches which teach false gospels.  Even in Paul's day many were "turning to a different gospel —  which is really no gospel at all. Evidently some people are throwing you into confusion and are trying to pervert the gospel of Christ" (Gal 1:6b-7).  Paul is saying that it is the full gospel or it is "no gospel at all."
There are so many debates between denominations today that it must surely grieve Jesus' heart.  As the timeless statement from the church historian, Philip Schaff said, we must embrace that "In Essentials Unity, In Non-Essentials Liberty, In All Things Charity (love)."  Yet many Christians and many churches take non-essentials and make heated debate over them.  Others find no unity in the essentials. And frequently both groups show no love toward one another.  Since the non-essentials are not intended to create division and are not essential to salvation, why have these issues resulted in Christians attacking other Christians?  Some believe in tongues, some do not, some believe in foot washing, some do not and since these are non-essentials to salvation, they should not be causing such bitter strife, division, debate or even heated arguments.  Where is the love that is Paul's focus on non-essentials in these cases?
Why not give grace to others who may not have exactly the same beliefs as you do in the non-essentials?  Each Christian is different, each one has been raised with different views.  Having differing views on non-essentials is no reason to engage in heated exchanges that end up in arguments.  Imagine what Jesus would think if He saw and heard us quarreling over something that is not a bedrock belief in our salvation?  How mortified would Christ be when churches divide over the color of the carpet?  Even Jesus, when He had railing false accusations made against Him and outright boldface lies told about Him remained silent.  Let us remember that "When they hurled their insults at him, he did not retaliate; when he suffered, he made no threats. Instead, he entrusted himself to him who judges justly" (1 Pet 2:23).  In other words, would it not be better to suffer insult, attacks, or ridicule than to respond in kind?
In Non-Essentials Charity
If Paul and certainly Christ could hear all of the wrangling between Christians and between denominations today, they would both say to us, "If I speak in the tongues of men or of angels, but do not have love, I am only a resounding gong or a clanging cymbal.  If I have the gift of prophecy and can fathom all mysteries and all knowledge, and if I have a faith that can move mountains, but do not have love, I am nothing.  If I give all I possess to the poor and give over my body to hardship that I may boast, but do not have love, I gain nothing. Love is patient, love is kind. It does not envy, it does not boast, it is not proud.  It does not dishonor others, it is not self-seeking, it is not easily angered, it keeps no record of wrongs.  Love does not delight in evil but rejoices with the truth.  It always protects, always trusts, always hopes, always perseveres. Love never fails" (1 Cor 13:1-8b).  Repeating some important words here:  love is kind, love is patient, it does not boast, it is not proud, it does not dishonor, it is not easily angered…love never fails. Let it be so among us in the non-essentials.
Knowing the Truth is Key
So to summarize the answers to the questions stated in the opening of this article and as we study the Bible, we can see that there is only one true Church, and that is the body of Christ. This is the assembly of believers (though they meet in all parts of the world, at different times, in different buildings). Many churches are needed to support the 1/3 of the world's known population of Christians (and the underground population that must hide for safety).
Denominations are a man-made thing. Not all denominations, or even churches are under the Headship of Christ Jesus because some have drifted away from what the Bible teaches as essential doctrines. When a church deviates from the truth that is in the Bible, they are not part of the true Church. When they teach anything other than the true gospel, they should beware because the Bible warns against this (Gal 1:9; 1 Tim 6:3-4).
If you are interested in joining with a church, be sure to ask to see their statement of faith — if it does not line up with what the Bible teaches or if there is no statement of faith, think again and continue searching for a doctrinally sound church. Remember there is no perfect church because we as humans are not perfect, but Jesus taught us about the true Church and this is all recorded in the Bible. As Christians we should have a biblical world view and the only way to do that is to read the Bible to learn what it says about the subject at hand.
Resources:
New International Version Bible (NIV)
THE HOLY BIBLE, NEW INTERNATIONAL VERSION®, NIV® Copyright © 1973, 1978, 1984, 2011 by Biblica, Inc.™ Used by permission. All rights reserved worldwide