How can you tell if the church is a Bible-believing one?  How can you tell if they are preaching from the Word of God (the Bible)?  What is a sign that a church is one that God is using?  What is a Laodicean Church like?
How Can You Tell if the Church is a Bible-believing One? 
Today there are so many different churches.  There are so many different denominations.  There are so many different doctrines taught at various churches.  So how can you know which is a Bible-believing church?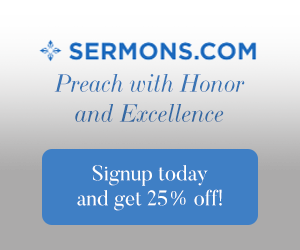 One sign to look for in a Bible-believing church is not a full parking lot. It is not one that has a long list of church activities.  It is not one that has a huge, shinny exterior that looks exquisitely beautiful.   Today you can not trust your eyes and see what the church looks like from the outside.  Truly you must hear what is taught from the pulpit and attending a mega-church is no guarantee that you will hear biblical teachings.
Charles Swindoll once said that "If there is a mist behind the pulpit, there is a fog in the pew."  This is so true.  The teachings must be clear and concise, they must be easily understood, and they must be expository.  Expository preaching is preaching that sheds light on Scriptures and goes through Bible verses or a verse in particular.  It makes the text easily understood and does not make the text unnecessarily complex.  The gospel has been said to be so simple that a child could wade through it yet so deep that an elephant could swim in it.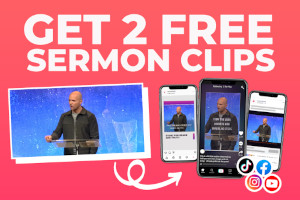 A pastor will give exegesis on verses which simply means that it gives a clear meaning to the original language.  It makes clear what the author intended.  It should be more easily understood.  It may bring out the culture of the time, the background of the church, or why particular verses were written down and for what reason.
The most important part of the messages are those that come directly from the Word of God.  I once told my own congregation that "Part of my message today will be perfect…. (silence in the congregation and staring at each other), the part where I read out of the Bible."  If you are not hearing the Word of God and if they are not reading out of the Bible, then find another church.  The Word of God is not a feel-good, live-a-better-life message.  It should do two things:  Comfort the afflicted and afflict the comfortable.  Too many churches have a health, wealth, and prosperity gospel.  This church is not for you.  The Word of God cuts sharper than any two-edged sword and cuts into the inner most parts of the human heart.  It must convict and convince…not give you advice on how to live a happier, healthier life.
How can you Tell if They are Preaching From The Word of God (the Bible)?
You can tell if they are preaching from the Word of God if they remain in the Scriptures.  You should never hear a sermon where the Bible is not opened up and the pastor says, "Turn to page…"   There should always be a chapter and verse mentioned and a book from the Old or New Testament is covered.  They should not teach that the Old Testament is not relevant.  The book of Leviticus is just as inspired as the Gospel of John.  The whole Word of God is inspired and it is all profitable to use for teaching, correction, and edification (II Tim 3:16).  If you hear a preacher say that this book or that book of the Bible is not relevant today then find another church.  God in His sovereignty has declared the whole Word of God relevant and will always be so.  There will never be a time when the Word of God is not profitable for reproof, correction or teaching.
Simply put, you can tell if a church teaches out of the Bible if they also teach from the Word of God at Sunday school, on Wednesday night Bible studies, and of course during Sunday morning during services.  There should be not time when the pastor doesn't encourage you to turn to chapter and verse.  They should tell you to read the Word of God during the week.  They should eat, sleep, and breathe the Word of God in the church or you should find another church.
What is a Sign that a Church is one That God is Using?
One of the greatest signs in my opinion that God is using a church is if they have a clearly defined Outreach program.  Do they have visitation?  Do they go out into the community to evangelize?  I do door-to-door evangelism in our city and people there have told me that, save Mormons and Jehovah Witnesses, no one had knocked on their door and invited them to church in over 30 years!  How tragic.  The Great Commission is given to all churches and believers.  This imperative command was given by Christ 5 times and it was the very last thing He told the disciples before His ascension to heaven.  This is of the utmost importance.  The fact that you are a believer means that someone has had to tell you about Jesus Christ.  You came to the knowledge of saving faith through someone.  Even the 10-15% of believers that came to Christ with no witness did come to believe in Christ through the writings of  the Bible which means that no one comes to Christ without someone telling them first.
One clear sign that God is using a church is that they have messages that are Christ-centered.  They must be teaching about the blood of the Lamb, about Calvary and the cross.  They should be centered on the Word of God.  The Bible is clearly Christ-centered, from Genesis to Revelation; it is all about Him.
Finally, does the church have a regular Sunday school program and do they offer a Wednesday night Bible study?  No believer can survive with just a one-hour Sunday morning sermon.  We need to feed on the Word of God everyday.  A person that takes the Bread of Life for only one hour a week will spiritually starve to death.
What is the Laodicean Church Like?
There are many churches to choose from.  You can not rely on a church simply because of its denomination or its name.  Names like Southern Baptists, Methodists, Presbyterians, and so on are no guarantee that the church is teaching sound doctrine.  Many churches today are sadly like the church at Laodicea.  The Laodicean Church is the only church where Jesus had nothing good to say to them and there are no shortages of these types of churches.  Read the warning that Jesus Christ gives to the Laodicean Church in Revelation 3:14-22:
14 To the angel of the church in Laodicea write:  These are the words of the Amen, the faithful and true witness, the ruler of God's creation. 15 I know your deeds, that you are neither cold nor hot. I wish you were either one or the other! 16 So, because you are lukewarm—neither hot nor cold—I am about to spit you out of my mouth.
The literal text says "vomit" or "throw up".   This type of lukewarmness makes Jesus sick to His stomach.  It is like cold coffee or warm pop.
17 You say, 'I am rich; I have acquired wealth and do not need a thing.' But you do not realize that you are wretched, pitiful, poor, blind and naked.
They believe that they are fine as they are.  They think they are spiritually rich and that they don't need to grow.  Apparently they are not giving to the poor, even the poor in spirit (those who don't know Christ or who come to them for help and are turned away).  They don't have any reason to be worried but worry they should as far as Jesus is concerned.

18 I counsel you to buy from me gold refined in the fire, so you can become rich; and white clothes to wear, so you can cover your shameful nakedness; and salve to put on your eyes, so you can see.
This sounds very much like "carnal Christians".  They accept the grace and use it as liberty or a license to sin.  They don't know that they are miserable and wretched because they feel good about themselves.  But the eye salve Jesus speaks of here is the eye salve that heals their vision so that they can see themselves as they are: Sinners!  They apparently are deceiving themselves and don't know that they need repentance on a daily, on-going basis.  They are comfortably numb, self-contained, pew-potatoes (so to speak) and they really need to see themselves as they are (and really, we all are); sinners before a Holy God.

19 Those whom I love I rebuke and discipline. So be earnest and repent. 20 Here I am! I stand at the door and knock. If anyone hears my voice and opens the door, I will come in and eat with that person, and they with me.
Here Jesus tells them that they need to be rebuked and Jesus is doing just that.  They need discipline and if they will not repent then Jesus most certainly will discipline them.  He still loves them of course because whom God loves He also disciplines (Heb 12:6).
Also, Jesus is knocking at their door which indicates that Jesus is not even in the church.  He has to knock to be let in.  There must be no door handle because Jesus has to knock to be let in but they must take the initiative to let Him in as Jesus will not come in where He is not welcomed.
Apparently they don't hear His voice because His sheep always recognize His voice.  Perhaps the Great Shepherd's voice is not recognized because they are not preaching His Word in their church.  The Word of God is His voice and so He is speaking to them outside of the church, at the door and He wants to come in and dine with them (a sign of fellowship). They have a relationship with Him but they are not having fellowship with Him.
21 To the one who is victorious, I will give the right to sit with me on my throne, just as I was victorious and sat down with my Father on his throne. 22 Whoever has ears, let them hear what the Spirit says to the churches."
Whenever Jesus says "Whoever has ears, let them hear…." means that Jesus is emphasizing something.  Of course they have ears but in the figurative sense they have turned a deaf ear to Him and His work.  Too many churches have too many activities that drown out the Shepherds voice.  They are so busy with activities that they don't take time to sit at the Master's feet and learn from Him (from the Word of God).  They are like Martha where they are so busy that they don't come to Him to learn His words of life like Mary did (Luke 10:38-42).
Conclusion
I pray if you don't have a Bible-believing, Bible-teaching, Christ-centered church, you can find one.  He is waiting there for you.  If you are not attending church at all, then you are disobeying a direct command that God has given in Hebrews 10:25 and you are "not forsaking the assembling of ourselves together, as is the manner of some, but exhorting one another, and so much the more as you see the Day approaching."  Of course some people live in an area where there is no church or some are missionaries and they have church where they can.  But for most of us, we can find a church home otherwise you will not grow in the grace and knowledge of our Lord as you could.  That "Day" that is mentioned in Hebrews 10:25 is the Day of the Lord. It is fast approaching although no one can know when that day is for certain.  I hope you can find a good church home and one that teaches from the Word of God.  I pray this helps.
Sources
The Holy Bible, New International Version
THE HOLY BIBLE, NEW INTERNATIONAL VERSION®, NIV® Copyright © 1973, 1978, 1984, 2011 by Biblica, Inc.™ Used by permission. All rights reserved worldwide.