Should Christians invest in the Stock Market?  Is there a conflict of interest if they do?  What does the Bible say about investing?
Parable of the Talents
I realize that the Parable of the Talents is not about money necessarily but more about what a Christian should do with the gifts that they have received from the Holy Spirit. However are there principles that we can draw from this.  First, Jesus Christ appears to be this man who went on a journey (Matthew 25:14) and that He gives each and every one talents that they are to use.  One servant received 5 talents and doubles his return while the one with 2 talents doubled his return but the one who was given only one talent buried it.  That is, he did not use what he was given.  Jesus says of this one who didn't use the talent but buried it "He also who had received the one talent came forward, saying, 'Master, I knew you to be a hard man, reaping where you did not sow, and gathering where you scattered no seed,  so I was afraid, and I went and hid your talent in the ground. Here you have what is yours.'  But his master answered him, 'You wicked and slothful servant! You knew that I reap where I have not sown and gather where I scattered no seed?  Then you ought to have invested my money with the bankers, and at my coming I should have received what was my own with interest.  So take the talent from him and give it to him who has the ten talents. For to everyone who has will more be given, and he will have an abundance. But from the one who has not, even what he has will be taken away" (Matthew 25:14-29).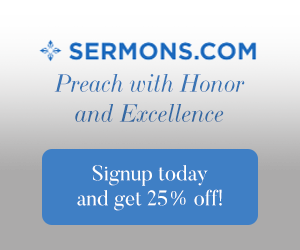 Jesus has grim news for the one who didn't invest or use his one talent but buried it saying, "cast the worthless servant into the outer darkness. In that place there will be weeping and gnashing of teeth" (Matthew 25:30).  This place of outer darkness is believed to be hell and the person who received a talent may not have been saved.  It could have been that the man who buried his talent was ashamed of his gift and burying it would indicate that he denied Christ before others by not using his God-given talent.  Jesus said that "whoever denies me before men, I also will deny before my Father who is in heaven" (Matthew 10:33).  Whether this parable was talking about money or our gifts from God, the result is the same.  We are to invest or use what God has given us to His glory.  I have heard that there are three books to check a person's heart whether they are for God or not; the first book is the Bible, the second book is the hymnal and the third book is the checkbook.  If a person doesn't sow into the Kingdom of Heaven, which promises returns, then they are sowing for their own purposes and ultimately all of this will be burned up as wood, hay and stubble.
What the Bible Says About Money
The Bible has a lot to say about money.  For one thing, the pursuit of money and riches is a stumbling block as Paul writes to Timothy (1 Timothy 6:10), "For the love of money is a root of all kinds of evils. It is through this craving that some have wandered away from the faith and pierced themselves with many pangs."  It is at the "root of all kinds of evils" but not the root of all evil as some translations incorrectly say.  Paul's point is that "The greedy bring ruin to their households" (Psalm 15:27a).  God uses our offerings to fund missions, to spread the gospel as part of the Great Commission, and to help the orphans and widows in the church and investing in the Kingdom is a wise choice for if we are investing in eternal things, rewards await us in heaven some day.  As Jesus said, "Do not store up for yourselves treasures on earth, where moths and vermin destroy, and where thieves break in and steal, but lay up for yourselves treasures in heaven, where neither moth nor rust destroys and where thieves do not break in and steal. For where your treasure is, there your heart will be also" (Matthew 6:20).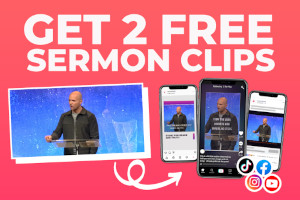 Investing in the Stock Market
God is not against those who are rich and many in the Old and New Testament were rich but the difference was that they used their money for the Kingdom.  Just listen to how generous the church was in Jerusalem, "Now the full number of those who believed were of one heart and soul, and no one said that any of the things that belonged to him was his own, but they had everything in common.  And with great power the apostles were giving their testimony to the resurrection of the Lord Jesus, and great grace was upon them all. There was not a needy person among them, for as many as were owners of lands or houses sold them and brought the proceeds of what was sold  and laid it at the apostles' feet, and it was distributed to each as any had need.  Thus Joseph, who was also called by the apostles Barnabas (which means son of encouragement), a Levite, a native of Cyprus, sold a field that belonged to him and brought the money and it at the apostles' feet" (Acts 4:32-37).
Here we see no condemnation for those who are rich and Abraham was exceedingly rich but this was because he was a very generous man and gave to the Lord a tenth of all that was his (Genesis 13:2).  To invest in the Stock Market for the purpose of investing in the Kingdom of Heaven is most certainly not wrong. God is not opposed to the rich but only if they are doing so for their own lusts.  We are to be wise stewards with what God has given us and when we give to the local church, to missions and in giving to the poor, it is the Lord Himself that will repay us and bless us according to our generosity.  The Proverbs are true in saying that "Whoever is generous to the poor lends to the LORD, and he will repay him for his deed" (Proverbs 19:17) and this is what Jesus meant by saying, "whatever you did for one of the least of these brothers and sisters of mine, you did for me" (Matthew 25:40).
Conclusion
Earning money honestly in the Stock Market and then using it for the Kingdom of Heaven is being a wise steward with what God has given us.  Jesus tells us to "Give, and it will be given to you. A good measure, pressed down, shaken together and running over, will be poured into your lap. For with the measure you use, it will be measured to you" (Luke 6:38).  We can never out give God but when we give for God's purposes, He will give back to us by the same measure with which we give and it will be "poured into your lap."   When what is then poured into your lap is then returned back to Him, He continues the cycle.  It is not so that you can be rich but you can reap eternal rewards in heaven while helping those who are in need today and to fund the costs of the gospel going into all the world.  Just remember, "Whoever sows sparingly will also reap sparingly, and whoever sows generously will also reap generously" (2 Corinthians 9:6) because "God is not unjust; he will not forget your work and the love you have shown him as you have helped his people and continue to help them" (Hebrews 6:10).  So I say to you, invest wisely and you will reap and whatever you reap you can sow back into the Kingdom and when you do, God will pour back into your lap what again can be sown for the Kingdom of Heaven…and for His glory.  And His glory is what we are to be pursuing above all things.
Take a look at this article about giving:
Reference – New International Version Bible (NIV) THE HOLY BIBLE, NEW INTERNATIONAL VERSION®, NIV® Copyright © 1973, 1978, 1984, 2011 by Biblica, Inc.™ Used by permission. All rights reserved worldwide.