The word "Gospel" means 'good news'. According to Vine's, "…it denotes the "good tidings" of the kingdom of God and of salvation through Christ, to be received by faith, on the basis of His expiatory death, His burial, resurrection, and ascension…" (Vine's, p. 275). When most of us think of 'good news' we do not think about death, or burials. Why are these things considered to be 'good tidings' according to the Bible?
First, some biblical background
Many people think that the Gospel message is limited to the life, death, burial, and resurrection of Jesus Christ. Jesus did make it possible for men and women to be forgiven of their sins, and this is the center of the good news. However, God's plan of salvation began shortly after Adam and Eve rebelled against Him, if not before.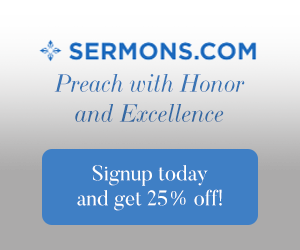 In the beginning, God created the heavens and the earth, animals, man and woman, plants everything. Everything He created was very good. (Genesis 1:31). God created a perfect world in which humanity's purpose was to, "…love the Lord [our] God with all [our] heart and with all [our] soul and with all [our] might" (Deuteronomy 6:5 ESV).
Man and woman had only one responsibility…to love God. Loving God included worshiping, honoring, and obeying Him. This behavior came naturally from trusting Him. Refusing to do any one of these things was, in effect, refusing to trust God.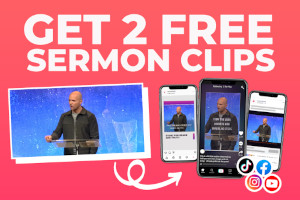 Then, the 'bad' news
God had given mankind (Adam/Eve) free will, the ability to choose. Satan, in the form of a serpent, tempted the first humans to doubt God, and they chose to disbelieve, and disobey, God. This resulted in the dissolution of the intimate relationship they had with Him.
Adam and Eve's rebellion brought sin into the world (Romans 5:12). This sin separated us from God and brought God's judgment upon all mankind (Romans 3:23). What God created as a perfect paradise, sin had corrupted. What a tragedy. This selfish, sinful nature inhabits all who are born into this world to this day.
But God had a plan to remedy this problem.
God initiates His plan of salvation
God chose a nation through which He could demonstrate His love, justice, mercy, and other attributes. God gave this nation His laws by which they were to live. These requirements revealed how a people would look if they could perfectly follow God. People soon found out that the rules were impossible to follow perfectly. Even those people who sincerely attempted to live as God wanted them to live could not do it in their own power. No matter how good we think we are, when we compare our goodness with God's standard for good, we miss the mark miserably.
But God had a plan to remedy this problem.
Jesus, the culmination of God's plan of redemption
Back in Genesis, when man rebelled against God, God had promised that He would not leave mankind helpless. He promised that He would send someone to save His people. That Someone came in the person of Jesus Christ.
Humanity cannot pay for our own sins; we cannot do enough good to make us holy in God's eyes. Jesus took all of our sin on Himself, died on the cross to pay for the judgment that we rightfully were due to suffer, and rose from the dead to prove His deity (Romans 1:4).
In this is love, not that we have loved God but that he loved us and sent his Son to be the propitiation for our sins" (1 John 4:10 ESV). Merriam-Webster defines 'propitiate' as, "to gain or regain the favor or goodwill of : appease" [1]. The same site defines 'propitiation' as, "something that propitiates; specifically : an atoning sacrifice". This means that Jesus paid for the forgiveness of our sins by His life, death, and resurrection. He paid the price for our sins, in order that those who love Him would not have to.
What the "Gospel" means to us
The Bible warns us clearly, and repeatedly, that God will one day judge each of us, "…because he has fixed a day on which he will judge the world in righteousness by a man whom he has appointed; and of this he has given assurance to all by raising him from the dead" (Acts 17:31 ESV). We will be judged by what our response to Jesus has been. Consider this sobering passage from 2 Thessalonians concerning the coming judgment, "…when the Lord Jesus is revealed from heaven with his mighty angels in flaming fire, inflicting vengeance on those who do not know God and on those who do not obey the gospel of our Lord Jesus. They will suffer the punishment of eternal destruction, away from the presence of the Lord and from the glory of his might" (2 Thessalonians 1:7-9 ESV). Read that passage again, it is a sobering reality.
Those who have turned from their sin, turned to God, and trusted Jesus' payment on the cross will live eternally with Him in paradise, while those who have rejected His lordship will be consigned to an existence of eternal punishment (Matthew 25:46).
Jesus paid for our sins so that, if we believe in Him, we will be restored to a right relationship with God (Romans 10:8-13). We will be able to enjoy the same intimacy with God that Adam and Eve enjoyed before they chose to disobey Him. Our sins will be forgiven, we will no longer be under the judgment of God, and we will be able to live the full life that God has planned for each and every one of us.
Conclusion
God's purpose for our lives was expressed in the words, "You shall love the Lord your God with all your heart and with all your soul and with all your strength and with all your mind, and your neighbor as yourself" (Luke 10:27 ESV). The good news of the Gospel is that, by faith in Jesus Christ, we are able to carry out this most high and holy calling in our lives.
What the first human's sin destroyed, God's free gift, received through faith in Jesus Christ, restores, "For if, because of one man's trespass, death reigned through that one man, much more will those who receive the abundance of grace and the free gift of righteousness reign in life through the one man Jesus Christ" (Romans 5:17 ESV, see also Romans 3:24, 4:4, 5:15-16, 6:23).
The Gospel is God's gift of salvation, it is each person's decision to accept or reject that gift. It is my prayer that you will graciously accept it…while there is still time.
Need some tips on how to share the gospel with your family? Take a look at this article
Resources – The Holy Bible, English Standard Version "Scripture quotations are from The Holy Bible, English Standard Version® (ESV®), copyright © 2001 by Crossway, a publishing ministry of Good News Publishers. Used by permission. All rights reserved. [1] www .merriam-webster .com. Vine, W. E. Vine's Expository Dictionary of Biblical Words. Thomas Nelson, 1985.