Sin — it is one of those things that people don't want to talk about. It is perhaps the one word in the English language that has so many synonyms and excuses that you can easily lose count. It is something that no human being can escape. We are born with it and if we do not trust Jesus for the remedy we will die in it. Sin, one dictionary definition is "A transgression of a religious or moral law, especially when deliberate." [1] That's about the closest definition to what the Bible says, although since we are born in a sinful condition, I would say that sin, whether deliberate or not, is something we all do. Take a look at what some others are saying about sin. Here are 25 Christian quotes about sin.
Featured Quote  About Sin: "I'm against sin. I'll kick it as long as I've got a foot, and I'll fight it as long as I've got a fist. I'll butt it as long as I've got a head. I'll bite it as long as I've got a tooth. And when I'm old and fistless and footless and toothless, I'll gum it till I go home to Glory and it goes home to perdition!" ~ Billy Sunday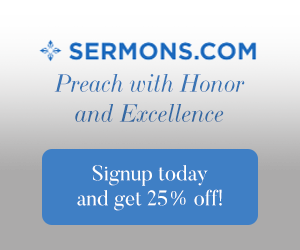 Sin is a Personal Choice
No sin which we are capable of committing has ever taken God by surprise for He knew we were just like that. ~ Alan Redpath
Embrace in one act the two truths–thine own sin, and God's infinite mercy in Jesus Christ. ~ Alexander MacLaren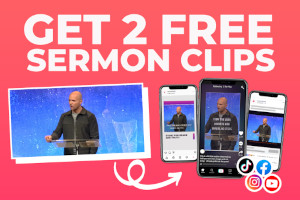 You do not really care for God's mercy or His comfort either, so long as you live in any sin. And it is well that you do not; for you can have neither. Your peace will be like a river, when you put away your sin; but not one word of true peace, not one drop of true comfort, can you have till then. ~ Alexander Whyte

Power to Choose Not to Sin
Abide in Jesus, the sinless One – which means, give up all of self and its life, and dwell in God's will and rest in His strength. This is what brings the power that does not commit sin. ~ Andrew Murray
We are sinners simply because we choose to sin or live selfishly. We are never held accountable for what we are not the author of. Ability is always the measure of responsibility. God has given us the ability to direct our lives, either according to intelligence in recognition of our obligation to God and our fellowmen, or according to selfishness and unintelligence in the supreme seeking of our own happiness. ~ Gordon Olson
This book (the Bible) will keep you from sin or sin will keep you from this book. ~ D.L. Moody
Guilt as a Consequence of Sin
If I cast up a confessed, repented, and forsaken sin against another, and allow my remembrance of that sin to colour my thinking and feed my suspicions, then I know nothing of Calvary love. ~ Amy Carmichael
We have a strange illusion that mere time cancels sin. But mere time does nothing either to the fact or to the guilt of a sin. ~ C.S. Lewis
The Reality of Sin & A Savior
As the salt flavors every drop in the Atlantic, so does sin affect every atom of our nature. It is so sadly there, so abundantly there, that if you cannot detect it, you are deceived. ~ Charles H. Spurgeon
Let us stop the progress of sin in our soul at the first stage, for the farther it goes the faster it will increase. ~ Thomas Fuller
Sin has the devil for its father, shame for its companion, and death for its wages. ~ Thomas Watson
Through the death of Christ on the cross making atonement for sin, we get a perfect standing before God. That is justification, and it puts us, in God's sight, back in Eden before sin entered. God looks upon us and treats us as if we had never sinned. ~ A.C. Dixon
By faith we are taken into Christ, made at once safe from holy wrath against sin, and kept safe from all perils and penalties. He, our divine Redeemer, becomes to us the new sphere of harmony and unity with God and His law, with His life and His holiness. ~ A.T. Pierson
At the very moment when the pulpit has fallen strangely silent about sin, fiction can talk of little except evil, not indeed viewed as sin, but apparently as the invariable ways of a peculiarly repulsive insect, which it can't help, poor thing; and there is no manner of use expecting anything from it, except the nastiness natural to it. ~ A.J. Gossip

Sin in Bible
Old Testament
And the Lord said, Because the cry of Sodom and Gomorrah is great, and because their sin is very grievous; I will go down now, and see whether they have done altogether according to the cry of it, which is come unto me; and if not, I will know. ~ Genesis 18:20-21
And thou shalt offer every day a bullock for a sin offering for atonement: and thou shalt cleanse the altar, when thou hast made an atonement for it, and thou shalt anoint it, to sanctify it. ~ Exodus 29:36
All the oxen for the burnt offering were twelve bullocks, the rams twelve, the lambs of the first year twelve, with their meat offering: and the kids of the goats for sin offering twelve. ~ Numbers 7:87
For rebellion is as the sin of witchcraft, and stubbornness is as iniquity and idolatry. Because thou hast rejected the word of the Lord, he hath also rejected thee from being king. ~ 1 Samuel 15:23
New Testament
Wherefore I say unto you, All manner of sin and blasphemy shall be forgiven unto men: but the blasphemy against the Holy Ghost shall not be forgiven unto men. ~ Matthew 12:31
When Jesus had lifted up himself, and saw none but the woman, he said unto her, Woman, where are those thine accusers? hath no man condemned thee? She said, No man, Lord. And Jesus said unto her, Neither do I condemn thee: go, and sin no more. ~ John 8:10-11
Therefore by the deeds of the law there shall no flesh be justified in his sight: for by the law is the knowledge of sin. ~ Romans 3:20
And not only so, but we also joy in God through our Lord Jesus Christ, by whom we have now received the atonement. Wherefore, as by one man sin entered into the world, and death by sin; and so death passed upon all men, for that all have sinned: (For until the law sin was in the world: but sin is not imputed when there is no law. Nevertheless death reigned from Adam to Moses, even over them that had not sinned after the similitude of Adam's transgression, who is the figure of him that was to come. But not as the offence, so also is the free gift. For if through the offence of one many be dead, much more the grace of God, and the gift by grace, which is by one man, Jesus Christ, hath abounded unto many. And not as it was by one that sinned, so is the gift: for the judgment was by one to condemnation, but the free gift is of many offences unto justification. For if by one man's offence death reigned by one; much more they which receive abundance of grace and of the gift of righteousness shall reign in life by one, Jesus Christ.) ~ Romans 5:11-17
For sin shall not have dominion over you: for ye are not under the law, but under grace. ~ Romans 6:14
But now being made free from sin, and become servants to God, ye have your fruit unto holiness, and the end everlasting life. For the wages of sin is death; but the gift of God is eternal life through Jesus Christ our Lord. ~ Romans 6:22-23
Sin is a subject that is continually avoided in our world today but the fact of the matter is that sin is real! Many Christians don't talk about it and many preachers don't preach about it, even so the Bible says "For the wage of sin is death; but the gift of God is eternal life through Jesus Christ our Lord." (Romans 6:26) Every human is a sinner and every human is offered the same gift – Jesus Christ as the Savior from the wages of sin. Do you know Jesus? If not I pray that you choose to come to Jesus today.
Interested to read more about how we are born into sin? Take a look at this article:
References – The Holy Bible, King James Version. [1] thefreedictionary . com