Are Christians required to tithe or are we under a new covenant?  Does the Bible teach 10% in giving or just give what we can?  What does the Bible teach about how much a Christian should give?
The Tithe
The tithe is actually part of the Mosaic Law but was being used even before Moses.  Abraham gave 10% of everything he had to the King of Salem, Melchizedek (Heb 7:1-2, Gen 14:20-24).  The word tithe is from the old English word for tenth, meaning 10%.  The tithe was spoken of in the last book of the Old Testament by Malachi as he wrote, "Will a man rob God? Yet you rob me. "But you ask, 'How do we rob you?' "In tithes and offerings" (3:9).  Notice that the tithe was plural, as in tithes.  There were actually three tithes that Israel had to pay: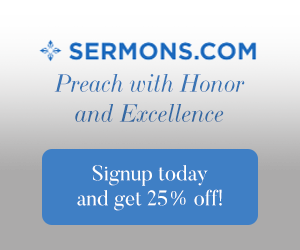 The first tithe was the 10% portion of everything that they made and this was for the Levitical priesthood to live on (Num 18:21, 24).
Secondly, there were the tithes of the feasts each year (Deut 14:22-27). The tithes for the feasts were in the best interests of the families who tithed.  They could use these funds for whatever their hearts desired during the feasts of the Lord.
Finally, there was a tithe for the poor which was only given every three years (Duet 14:28-29).
All of these tithes were commanded.  These tithes would be what we would call today a flat-tax.  Instead of people who are rich finding all sorts of loopholes to not pay taxes, the rich paid the same percentage as the poor did.  These tithes were never commanded to nations other than Israel.  There are no Scriptures indicating that Gentile nations were under this system.
The Tithe that Binds
As was said earlier, there are no Scriptures that commanded non-Jewish nations to tithe any of the three tithes. In fact, there are no Scriptures in the New Testament that show that tithing (10%) is commanded.  The religious leaders of Jesus' day still tithed but they let everyone know about it.  When the Jews made their offerings, they kept their offertory box outside of the temple for obvious reasons, so that everyone could publicly see them put their offerings in it.  Luke 21:1 records "As he looked up, Jesus saw the rich putting their gifts into the temple treasury." This was obviously done for show but what Jesus said next is very important regarding offering because "He also saw a poor widow put in two very small copper coins. "I tell you the truth," he said, "this poor widow has put in more than all the others. All these people gave their gifts out of their wealth; but she out of her poverty put in all she had to live on" (Luke 21:2-3).  Here we see that the widow didn't tithe at all like the rich did, because she gave all that she had.  That is above and beyond the tithe because she gave out of her poverty while the rich only likely gave 10% out of their riches.  Some people who have more could probably give more than 10% but those who have little, should give what they are only able to give.  Paul says as much in 2 Corinthians 8:2 "For if the willingness is there, the gift is acceptable according to what one has, not according to what he does not have." Paul says something very important about giving here. If the willingness is there, the gift is acceptable according to what one has, not according to what they don't have.  God would never expect someone to give more than they have available but to give "according to what one has."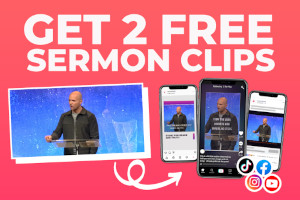 New Covenant Giving
Today, under a new and better covenant, we are not under the legalistic requirements of the tithe because if we were, then we'd have to also be giving the three tithes as required by the Law in the Old Testament.  As James said, "For whoever keeps the whole law and yet stumbles at just one point is guilty of breaking all of it" (James 2:10). If you're going to tell others that the tithe is still binding, then you're going to have to pay the second and third tithe also.  Every year that means that you should be giving 20% of your gross income, because the tithe was a 10% of everything you had and every third year you'd be required to pay 30% gross of everything you had for the year; allocated for the poor.  You can not keep some of the Law and not all of it.  The same thing goes for the Sabbath. For those who try to keep the Sabbath the way it was required in the Old Testament, then you couldn't even start your car (no fires could be started), you couldn't drive to church (couldn't travel that far on the Sabbath), you couldn't even prepare meals on the Sabbath…unless you're willing to be stoned!
A Cheerful Giver
God cares less about how much you give as He does about your attitude of giving.  Let your conscience guide your giving, or as Paul says, "Each man should give what he has decided in his heart to give, not reluctantly or under compulsion, for God loves a cheerful giver" (2 Cor 9:7).  Paul wrote, "But I did not want to do anything without your consent, so that any favor you do will be spontaneous and not forced" (Phil 1:14).  This does not mean that it'll make you happier just to give tiny amounts.  Paul thought of that as he wrote, "The point is this:  whoever sows sparingly will also reap sparingly, and whoever sows bountifully will also reap bountifully" (2 Cor 9:6).
Jesus wanted us to be generous givers because the giver is more blessed than the one who receives it. In Luke 6:38 Jesus says, "Give, and it will be given to you. A good measure, pressed down, shaken together and running over, will be poured into your lap. For with the measure you use, it will be measured to you."  This is a superb analogy.  If you took some wheat and put it into a container you could shake it and remove some of the air and space and yet more would go in.  Jesus is saying by the same measure that you give, you will be measured back the same but it will be poured into your lap, meaning that it will overflow or be more than you have given. This is not a wealth or prosperity message but a sure promise of God.  He may not return financial gains for your offerings, but He might give you good health, a nice home, an unexpected gift or whatever. You can never out give God.  A saying in the Proverbs also speaks about pouring something back into your laps for those who give.  God says, "See, it stands written before me: I will not keep silent but will pay back in full; I will pay it back into their laps" (Isaiah 65:6).  The Proverbs also say, "He who is kind to the poor lends to the LORD, and he will reward him for what he has done" (Prov 19:17).
Don't be a hearer of God's word only but be a doer (James 1:22). Consider supporting Compassion International by sponsoring a child in need.
First Portion
Let me say that a person's offerings should go first and foremost to the local church that they attend.  Other offerings for different ministries should be after a person gives to their local church.  There are a great number of biblically sound and theologically grounded ministries that I won't name here. Make sure that you are being a good steward of your money, you can check with the Evangelical Council for Financial Accountability (ECFA — ecfa .org).  This non-profit agency monitors Christian ministries to make sure that they are fiscally responsible with your donations and that the money goes to where and what you designate.  If the ECFA seal is missing, you might think twice about to whom you are giving because ministries that submit their financial records to this agency are accountable to where your money goes and donations and funds are monitored.
Paul spoke to the Corinthians about giving:
"I am not commanding you, but I want to test the sincerity of your love by comparing it with the earnestness of others.  For you know the grace of our Lord Jesus Christ, that though he was rich, yet for your sakes he became poor, so that you through his poverty might become rich. And here is my advice about what is best for you in this matter: Last year you were the first not only to give but also to have the desire to do so. Now finish the work, so that your eager willingness to do it may be matched by your completion of it, according to your means.  For if the willingness is there, the gift is acceptable according to what one has, not according to what he does not have. Our desire is not that others might be relieved while you are hard pressed, but that there might be equality.  At the present time your plenty will supply what they need, so that in turn their plenty will supply what you need. Then there will be equality, as it is written: "He who gathered much did not have too much, and he who gathered little did not have too little" (2 Cor 8:8-15).

Interested in more Christian answers? Take a look at these articles:
Resources: New International Version Bible THE HOLY BIBLE, NEW INTERNATIONAL VERSION®, NIV® Copyright © 1973, 1978, 1984, 2011 by Biblica, Inc.™ Used by permission. All rights reserved worldwide