One of the most pressing desires of believers is to grow closer to God. For many of us the pathway to God is like a wave going up and down. Sometimes we're riding the top of the wave and enjoying a closeness like never before. Yet there are other times when it seems like we're in a remote desert panting for spiritual water and feeling desperately alone.
A close relationship with God is bigger than a legalistic list of do's and don'ts. Rather it's a life journey of highs and lows that are sustained by the unfailing presence of God whether we sense Him or not. Believers who desire to grow in their faith and maturity pay a cost in order to find closeness with God. How do we do this?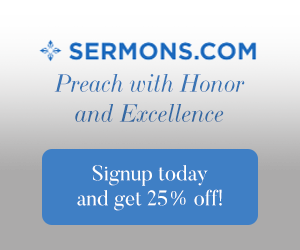 We can get closer to God when we make time to build a relationship with Him
"Come near to God and he will come near to you" (James 4:8).
The first step to getting close to God involves an act of our will. Setting aside quiet time sitting in God's presence and reflecting on His goodness will brings us closer. When spending time with God becomes a priority in our busy lives, we find ourselves longing and enjoying those times alone with Him.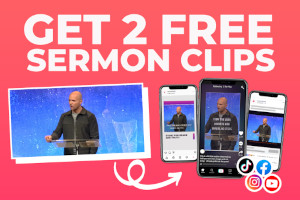 We can get closer to God when we commit ourselves to the reading/meditation of Scripture
"I meditate on your precepts and consider your ways" (Psalm 119:15).
Intimacy and familiarity with God's word brings us closer to Him. The Lord implants scriptures in our hearts and minds that eventually bloom when we need to hear from Him. It's the words of Scripture that will bring life to our relationship with God.
We can get closer to God through times of fasting to deny the flesh and grow in the Spirit
"'Even now,' declares the Lord, 'return to me with all your heart, with fasting and weeping and mourning'" (Joel 2:12).
Fasting isn't easy for most of us as we struggle with giving up food for periods of time. However, fasting is a spiritual discipline which helps clear out the clutter of the flesh so that we can clearly communicate and receive God's direction when needed.
We can get closer to God when we build an awareness of God's presence
"Surely the righteous will praise your name, and the upright will live in your presence" (Psalm 140:13).
Keeping a spiritual song or hymn in our hearts draws us into a keener awareness of God. The Holy Spirit can stir up a rich fragrance of praise stemming out of a heart longing for more of Him. Praising God for who He is every day increases our sensitivity to His presence.
We can get closer to God by walking in obedience and doing what is right
"Maintain justice and do what is right, for my salvation is close at hand and my righteousness will soon be revealed" (Isaiah 56:1).
Doing what is right is easy until you are tempted to do what is wrong. Each of us are convicted by the Holy Spirit when we attempt to have our own way. When we resist the temptation to sin, we build up our confidence in God and draw closer to Him.
We can get closer to God when we confess and repent of our sins
"The Lord is close to the brokenhearted and saves those who are crushed in spirit" (Psalm 34:18).
Our confession and repentance of sin brings us into a more intimate relationship with God. When we are gripped with grief over our personal transgressions, our hearts yearn for reconciliation with our Heavenly Father. There is grace and mercy when we fall before God and seek His forgiveness.
We can get closer to God as we yearn for more of Him
"My soul yearns for you in the night; in the morning my spirit longs for you" (Isaiah 26:9).
No believer grows in the Spirit without yearning for more of God. Salvation was the beginning of experiencing the fullness of being brought from darkness to light. As eternal beings bound for our heavenly homes, we will never stop desiring more of Him even throughout eternity.
God is closer than we think…
"Let us draw near to God with a sincere heart and with the full assurance that faith brings" (Hebrews 10:22).
The Lord longs to be in fellowship with His children. We spend many of our days busy and flustered with many issues. However, the one and most important impact of our lives is a growing, vibrant relationship with God. Today is your day to abide in Christ so that He will abide in you. Make your heart a more welcoming home for the Lord today!
Read more about how awesome God is: 20 Inspirational Bible Verses About God's Love
Resource – New International Version Bible, The Holy Bible, New International Version®, NIV® Copyright© 1973, 1978, 1984, 2011 by Biblca, Inc.™ Used by permission. All rights reserved worldwide