Who are considered the Major Prophets?  Why are they labeled "Major?"  Are they more important than the Minor Prophets?
Why Are They Called Major Prophets?
The Major Prophets are not called "major" because they are more important than the Minor Prophets like Jonah or Micah.  It is because of their size that they are called major.  That is the only reason. It is not because they necessarily more important or major compared to the minor ones.  It only refers to their size and that is why they come before the minor or smaller prophets.  The Major Prophets and the Minor Prophets are not listed in the order in which they were written but in the order of size…from largest to smallest.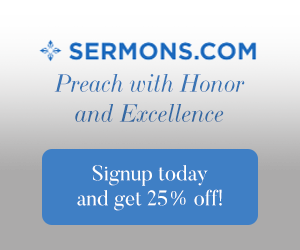 Isaiah
Isaiah is the first of the Major Prophets and his name means "salvation of God" or "the Lord helps me."  They are essentially the same in meaning because if a person receives the salvation of the Lord, they receive the help of the Lord.  Isaiah was one of the few prophets who were called that were aristocratic by nature…that is, he was well to do.  Even though Isaiah's message was one of condemnation and judgment, he also had a message of hope in proclaiming the coming of the Suffering Servant…the Messiah (52: 13-15; 53:1-12). Isaiah had a difficult mission because he assessed Israel as being as wicked as the nations that did not know God but they were without excuse (57:3-10).  God speaks of Assyria as being the rod of His correction (chs. 1-35) for Israel (the Northern Kingdom) and Judah (the Southern Kingdom).  The Book of Isaiah is one that is full of judgment and hope.  The judgment comes from their faithlessness and rebellion against God but the hope is in the coming of the Sovereign King who will finally bring peace to the nations by His strong arm (54).
Isaiah is a book that is not written in the time sequence of order.  In other words, the chapters are not ordered by time (chronological) but by message.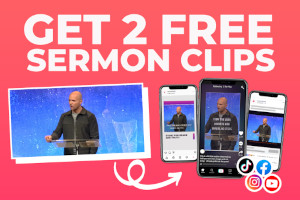 Although you may have a verse or verses that are your favorites, I believe that perhaps the greatest section of Isaiah is 53:4-6:
"Surely he has borne our griefs and carried our sorrows; yet we esteemed him stricken, smitten by God, and afflicted. But he was pierced for our transgressions; he was crushed for our iniquities; upon him was the chastisement that brought us peace, and with his wounds we are healed. All we like sheep have gone astray; we have turned—every one—to his own way; and the Lord has laid on him the iniquity of us all."
Jeremiah
Jeremiah is known as the weeping prophet because he prophesied so much gloom and doom and he was full of despair for what he knew was coming.  His name means "the Lord exalts" and that is what he focuses on but not before judgment comes to the house of Judah.  Because the Northern Kingdom, Israel, had already been taken captive long before Jeremiah came to the scene, so Jeremiah focuses primarily on Judah.  Judah had not learned the lesson of the Northern Kingdom and their idolatry.  Judah was now steeped in idol worship and Jeremiah's call was to seek Judah's repentance to avoid the same fate as Israel…that is to be taken into captivity.  Judgment seems to be the dominant theme in this book and that may be why Jeremiah was so often moved to tears for he knew that ultimately, Judah was not going to repent (19:1-11).  For Jeremiah's part, he was treated despicably as he was thrown into prison and down into a deep well or cistern in which there was no water but only mud and he sank deep into the mud, probably thinking that he would die there because he was told that he would be put to death (38:1-7).
Like the other Major Prophets books, the chapters are not written in the time order in which they happened (chronologically) and so the reader should understand this to better interpret what Jeremiah is saying.
Many state Jeremiah 29:11 as their favorite verse in this book as it says, "For I know the plans I have for you, declares the Lord, plans for welfare and not for evil, to give you a future and a hope." Although this verse was written specifically to the exiles of Judah while in captivity in Babylon, many take it as their life verse.  My personal favorite from this book is Jeremiah 20:9 which says "If I say, 'I will not mention him, or speak any more in his name,' there is in my heart as it were a burning fire shut up in my bones, and I am weary with holding it in, and I cannot."
Ezekiel
The name Ezekiel means "strength of God" or "God makes strong" which is appropriate because he needed strength as he was taken captive by Babylon during the first fall of Jerusalem.  His name can also be said to mean "God makes strong" or "God hardens." You will read the term "Son of Man" quite frequently in this book because he often emphasized the frailty of mankind compared to the strength of God, thus his name Ezekiel ("strength" or "strong" of "el" or God).  This enormous book is broken down into sections where the sovereignty of God is emphasized, then God's grace and mercy is the focus and perhaps the most important thing; the holiness and transcendent nature of God is proclaimed.  He is both mesmerized and terrorized when he gets a glimpse into the Throne Room of Heaven (chps. 40-48).
Ezekiel is also not written in chronological order but goes back and forth in time sequence which can be confusing if the reader is not aware of this fact.
There are so many verses to choose from in Ezekiel that it is hard to pick just one or just a few.  Maybe the most famous of all and the one that spills into the New Testament period of the church is 36:26 which says "And I will give you a new heart, and a new spirit I will put within you. And I will remove the heart of stone from your flesh and give you a heart of flesh." This was fulfilled on the day of Pentecost at the birth of the church that Jesus said that He would build.
Daniel
Daniel has been seen as both a historical and a prophetic book but since it is listed in the section of the Major Prophets, we will place it here.  Since it is smaller, this book could have just as easily been placed among the Minor Prophets.  Daniel's name means "God is my Judge."  Since Daniel has historical narratives and prophetic ones, it is unique in the sense that it records major events for the nation of Israel but it also predicts many years into future when the ends of the age are to have cataclysmic events occur just prior to Jesus Christ's second coming. Daniel, in the beginning no older than a teenager, is faithful and refuses to bow down to pagan gods and is rewarded for his faithfulness when he is delivered from the lion's den (ch. 1) then Daniel's friends are preserved from the fiery furnace (ch. 3) but the most interesting portions of this book are in his visions of the coming Four Beasts (ch. 7), the Seventy Weeks (ch. 9) and then the time of the end (chs. 10-12).
The Book of Daniel might be the only prophetic book that is written very close to the sequence or time-order of events. It is more chronological than most of the other books of prophecy.
Maybe the greatest verse in this book might be the faith that Daniel's friends have at the threat of being burned alive in the fiery furnace.  Chapter 3:16-18 states, "Shadrach, Meshach, and Abednego answered and said to the king, 'O Nebuchadnezzar, we have no need to answer you in this matter. If this be so, our God whom we serve is able to deliver us from the burning fiery furnace, and he will deliver us out of your hand, O king.But if not, be it known to you, O king, that we will not serve your gods or worship the golden image that you have set up.'"  What a powerful testimony to these men's faith.  Even if they don't survive, they are still not going to bow the knee to a false god or to a pagan king.
Related reading: Daniel in the Den of Lions
John the Baptist
John was actually the last of the Old Testament prophets who intrudes into the New Testament Canon.  Malachi prophesied of his coming in the spirit of Elijah (Mal 3:1; 4:5) just before the Day of the Lord or preceding Jesus Christ's coming.  John is not grouped with either the Major Prophets or the Minor Prophets because he is a unique prophet altogether but is understood that he came in the spirit of Elijah (Matt 17:9-13).  Jesus called him the greatest that was ever born of a woman (save Himself of course) in Mathew 11:11.
Conclusion
If you have not repented and trusted in Christ, let me now predict your future by using the sure word of God.  Here is the fate of all that refuse to believe in Jesus Christ as written in Revelation 20:11-15:
"Then I saw a great white throne and him who was seated on it. From his presence earth and sky fled away, and no place was found for them. And I saw the dead, great and small, standing before the throne, and books were opened. Then another book was opened, which is the book of life. And the dead were judged by what was written in the books, according to what they had done. And the sea gave up the dead who were in it, Death and Hades gave up the dead who were in them, and they were judged, each one of them, according to what they had done. Then Death and Hades were thrown into the lake of fire. This is the second death, the lake of fire.  And if anyone's name was not found written in the book of life, he was thrown into the lake of fire."
A day is coming when all will have to give an account for what they have done in this life. Either you will pay for your own sins and that will take all eternity or you can have Christ pay for them.  Choose today while there is still time (2 Cor 6:2).
Related reading: Who Were the Minor Prophets?
Resources: New International Version Bible (NIV) THE HOLY BIBLE, NEW INTERNATIONAL VERSION®, NIV® Copyright © 1973, 1978, 1984, 2011 by Biblica, Inc.™ Used by permission. All rights reserved worldwide