Serving is such an important part of what life is about. I love inspirational quotes on different subjects as the words have a way of motivating me to become a better Christian. Check out these great quotes about serving. Which  is your favorite? Let me know in the comments!
Famous Serving Quotes
The first question which the priest and the Levite asked was: "If I stop to help this man, what will happen to me?" But the good Samaritan reversed the question: "If I do not stop to help this man, what will happen to him?" – Martin Luther King Jr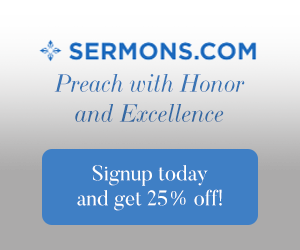 From now on, any definition of a successful life must include serving others. –George Bush
"Prayer in action is love, and love in action is service. Try to give unconditionally whatever a person needs in the moment. The point is to do something, however small, and show you care through your actions by giving your time … We are all God's children so it is important to share His gifts. Do not worry about why problems exist in the world – just respond to people's needs … We feel what we are doing is just a drop in the ocean, but that ocean would be less without that drop."- Mother Teresa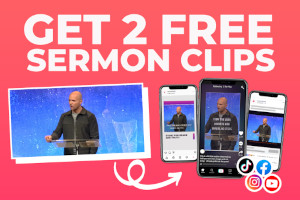 "If we do not lay out ourselves in the service of mankind whom should we serve?"- John Adams
"It is one of the most beautiful compensations of life, that no man can sincerely try to help another without helping himself." — Ralph Waldo Emerson
Bible Quotes About Serving
Matthew 6:24  "No one can serve two masters, for either he will hate the one and love the other, or he will be devoted to the one and despise the other. You cannot serve God and money.
John 12:26If anyone serves me, he must follow me; and where I am, there will my servant be also. If anyone serves me, the Father will honor him.
Romans 7:6But now we are released from the law, having died to that which held us captive, so that we serve in the new way of the Spirit and not in the old way of the written code.
Galatians 5:13 For you were called to freedom, brothers. Only do not use your freedom as an opportunity for the flesh, but through love serve one another.
Hebrews 6:10For God is not unjust so as to overlook your work and the love that you have shown for his name in serving the saints, as you still do.
Hebrews 9:14how much more will the blood of Christ, who through the eternal Spirit offered himself without blemish to God, purify ourconscience from dead works to serve the living God.
1 Peter 4:11whoever speaks, as one who speaks oracles of God; whoever serves, as one who serves by the strength that God supplies—in order that in everything God may be glorified through Jesus Christ. To him belong glory and dominion forever and ever. Amen.
Christian Serving Quotes
When you have no helpers, see your helpers in God. When you have many helpers, see God in all your helpers. When you have nothing but God, see all in God. When you have everything, see God in everything. Under all conditions, stay thy heart only on the Lord. – Charles Spurgeon
All Christians are but God's stewards. Everything we have is on loan from the Lord, entrusted to us for a while to use in serving Him.– John MacArthur
One of the principal rules of religion is, to lose no occasion of serving God. And, since he is invisible to our eyes, we are to serve him in our neighbour; which he receives as if done to himself in person, standing visibly before us. – John Wesley
Selfishness is when we pursue gain at the expense of others. But God doesn't have a limited number of treasures to distribute. When you store up treasures for yourself in heaven, it doesn't reduce the treasures available to others. In fact, it is by serving God and others that we store up heavenly treasures. Everyone gains; no one loses. – Randy Alcorn
Faithful servants never retire. You can retire from your career, but you will never retire from serving God. – Rick Warren
For a long time it had seemed to me that life was about to begin – real life. But there are always some obstacles in the way, something to be gotten through first, some unfinished business, time still to be served, a debt to be paid. Then life would begin. At last it dawned on me that these obstacles were my life.- Albert D.Souza
Stand still" – keep the posture of an upright man, ready for action, expecting further orders, cheerfully and patiently awaiting the directing voice; and it will not be long ere God shall say to you, as distinctly as Moses said it to the people of Israel, "Go forward."
– Charles Spurgeon
Have you ever realized that you can give things to God that are of value to Him? Or are you just sitting around daydreaming about the greatness of His redemption, while neglecting all the things you could be doing for Him? I'm not referring to works which could be regarded as divine and miraculous, but ordinary, simple human things – things which would be evidence to God that you are totally surrendered to Him. – Oswald Chambers
Was This Article Helpful?
If this article was helpful to you, please consider linking this article to your own blog or sharing this through the social buttons to the left. You might also find some of these other good Christian Quote articles helpful:
Resources: The Holy Bible, English Standard Version"Scripture quotations are from The Holy Bible, English Standard Version® (ESV®), copyright © 2001 by Crossway, a publishing ministry of Good News Publishers. Used by permission. All rights reserved."www.youtube.com