Are Christians presently saints or do they have to die first?  Do they have to be dead for sometime before they can be declared saints or does God call us saints while we are still alive?  What does the Bible say about this?
The Root Word for Saints
The root word of the word saint corresponds to the Latin word sanctus which means "holy" or "sacred."  Thus, someone who is sanctified is "set apart for holy use."  Surely Christians are made holy by the atoning work of Christ at Calvary on the cross. They of themselves are not holy, but once they become saved, they are set apart for holy use by God and that is to glorify God and share the Good News with those who are not yet saved.  The Catholic use of this word is to have someone "beatified" or "canonized" which means that they are among the saints whose names have already been recorded in the Bible or by the Catholic church.  If the Latin adjective sanctus means to be "holy" or "sacred", the closely related word sancio is the verb form which means "to consecrate."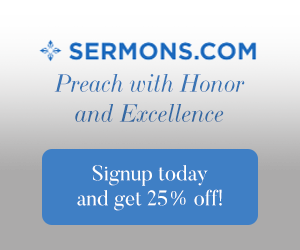 The Use of "Saints" in the Old Testament
In the Old Testament there are only two uses of the word "saint" in the singular form and it is used in Psalm 106:16 and in Daniel 8:13,  Psalm 106:16 says, "In the camp they grew envious of Moses and of Aaron, who was consecrated (from the Hebrew qadowsh meaning "sanctified") to the Lord." Daniel 8:13 says, "Then I heard a holy (qadowsh) one speaking, and another holy (qadowsh) one said to him, "How long will it take for the vision to be fulfilled–the vision concerning the daily sacrifice, the rebellion that causes desolation, and the surrender of the sanctuary and of the host that will be trampled underfoot?"  In the plural form, the Hebrew rendering of saint is mentioned at least 34 times in the Old Testament that I could find.  The plural form of "saints" is taken from the Hebrew (qaddiysh) and it also refers to "holiness" which could also mean "faithfulness."
The Use of "Saints" in the New Testament
There are dozens and dozens of references to the "saints" in the New Testament but these were not to those already departed or for those who were "beatified" or "canonized."  The word saints was used, mostly in plural form, to those who were yet still alive at the time of the letters of Paul, John, Luke (in Acts) and Peter.  The meaning is clear; you are a saint once you become a believer in Christ because you have been "set apart" or "sanctified" and made holy by Jesus' shed blood. Notice these many Scriptural references to saints that were written to those who were alive at the time.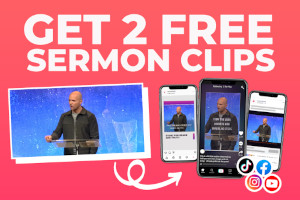 Acts 9:13  "Lord," Ananias answered, "I have heard many reports about this man and all the harm he has done to your saints in Jerusalem."

Acts 9:32  "And it came to pass, as Peter went through all parts of the country, that he also came down to the saints who dwelt in Lydda."

Acts 26:10  "I also did in Jerusalem, and many of the saints I shut up in prison, having received authority from the chief priests; and when they were put to death, I cast my vote against them."

Romans 1:7  "To all in Rome who are loved by God and called to be saints: Grace and peace to you from God our Father and from the Lord Jesus Christ."

1 Corinthians 1:2  "To the church of God that is in Corinth, to those sanctified in Christ Jesus, called to be saints together with all those who in every place call upon the name of our Lord Jesus Christ, both their Lord and ours."

2 Corinthians 1:1  "Paul, an apostle of Jesus Christ by the will of God, and Timothy our brother, To the church of God which is at Corinth, with all the saints who are in all Achaia."
There are literally dozens more and most are found at the beginnings of the New Testament epistles (letters) like in Romans, Colossians,  Ephesians, Philippians, 1 Timothy, 1 Peter, in Hebrews and even in the Book of Revelation.  The point is clear.  Those who were believers and were yet alive already had the title of "saint."  You don't have to be dead to be a saint.  You just have to be a Christian.  But how is this possible?
How Do Christians Become Saints?
When I became a Christian, most of my family members were not saved.  They said that I was brainwashed.  I agreed.  I said my brain was dirty and needed washing but Christ cleansed it.  First Corinthians 6:11 gives us an idea of the process as it says, "And that is what some of you were. But you were washed, you were sanctified, you were justified in the name of the Lord Jesus Christ and by the Spirit of our God."  Christians were washed.  Washed in what?  In the blood of the Lamb of God to be sanctified, made holy, and set apart for holy use.  How were we justified?  It says "in the name of the Lord Jesus Christ and by the [Holy] Spirit of our God." Hebrews 13:12 says as much that "Jesus also, that He might sanctify the people through His own blood, suffered outside the gate."  Christians do not have it within them to make themselves holy.  Instead we are sanctified "through His own blood."  This fact is confirmed in Hebrews 2:11a "For he who sanctifies and those who are sanctified all have one source" and finally in Hebrews 10:14, "For by a single offering he has perfected for all time those who are sanctified."
Are Christians Saints Today?
If you have put your trust in Jesus Christ as Lord and Savior, then He has sanctified you (Heb 10:14) through His own blood (Heb 13:12) and you have been washed and justified in His Name (1 Cor 6:11).  I love the use of the word justified…it is "Just if I'd" never sinned, because that is how God the Father now sees you.  He sees you clothed in Jesus' righteousness.  This is exactly what Paul tells the church in Galatia (3:26-27), "So in Christ Jesus you are all children of God through faith, for all of you who were baptized into Christ have clothed yourselves with Christ."
Rejoice today you who are Christians, rejoice I say, for you are cleansed and sanctified, and now appear holy before God.  If you have repented of your sins, seen the need to have the wrath of God removed from off of you who rightly deserve it, the filth and stench of sin (Rom 6:23, 3:23), and you have confessed your sins to God (1 John 1:9), you already have eternal life (John 3:16-17) and have been made righteous in the sight of God because you have placed your trust in Christ to save you (Rom 10:9-13).  If you have, then right at this very moment, you can know that you are a saint of God.  You don't have to wait until you die and go to the Kingdom of Heaven.  If you are His, you are a saint right now!  When God sees you He sees the Son of God's holiness.  As it is written in Isaiah 61:10, "I delight greatly in the Lord; my soul rejoices in my God. For he has clothed me with garments of salvation and arrayed me in a robe of his righteousness, as a bridegroom adorns his head like a priest, and as a bride adorns herself with her jewels."
Looking for more topical Bible studies? Take a look at these:
Resources:
NEW INTERNATIONAL VERSION BIBLE
THE HOLY BIBLE, NEW INTERNATIONAL VERSION®, NIV® COPYRIGHT © 1973, 1978, 1984, 2011 BY BIBLICA, INC.™ USED BY PERMISSION. ALL RIGHTS RESERVED WORLDWIDE
YouTube video "When the saints go marching in" performed by The Weavers