You know you should say something, but you just cannot find the right words. The Bible says "a word fitly spoken is like apples of gold in pictures of silver" (Proverbs 25:11). Sometimes you should just listen, but when the time is right offering words of condolence is appropriate. Or maybe you would like to send a note or a card and want to write some special words of condolence. Here are some words that I have collected. Perhaps you can use some of these quotes, sayings and verses when you want to offer words fitly spoken.
Quotes: Condolences & Sympathy
"A human life is a story told by God." ~ Hans Christian Andersen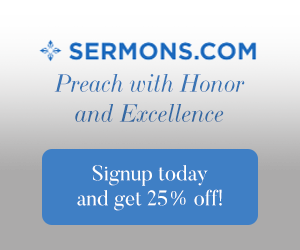 "With what a deep devotedness of woe I wept thy absence – o'er and o'er again. Thinking of thee, still thee, till thought grew pain, and memory, like a drop that, night and day, falls cold and ceaseless, wore my heart away!"  ~ Thomas Moore
"And with the morn those angel faces smile which I have loved long since and lost awhile." ~ John Henry Newman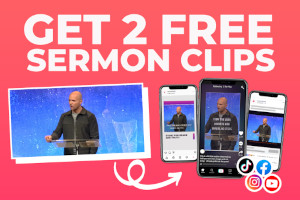 "They say love beyond the world cannot be separated by it.  Death cannot kill what never dies." ~ William Penn
"To live in hearts we leave behind is not to die."  ~Thomas Campbell
"We must learn to live on the heavenly side and look at things from above. To contemplate all things as God sees them, as Christ beholds them, overcomes sin, defies Satan, dissolves perplexities, lifts us above trials, separates us from the world and conquers fear of death."  ~ A.B. Simpson
"Go forth today, by the help of God's Spirit, vowing and declaring that in life – come poverty, come wealth, in death – come pain or come what may, you are and ever must be the Lord's. For this is written on your heart, 'We love Him because He first loved us.'" ~ Charles Spurgeon
Sayings for Cards and Notes
Whom the heart of man shuts out, sometimes the heart of God takes in, and fences them all round about, with silence 'mid the world's loud din

.

Perhaps they are not the stars, but rather, openings in heaven where the love of our lost ones pours through and shines down upon us to let us know they are happy.


May the love of those around you help you through the days ahead.

And you should always know, wherever you may go, no matter where you are, I will never be far away.

As you comprehend this profound loss, let yourself cry knowing each tear is a note of love rising to the heavens.

Hold tight to memories for comfort.

Although no words can really help to ease the loss you bear, just know that you are very close in every thought and prayer.

Oh heart, if one should say to you that the soul perishes like the body, answer that the flower withers, but the seed remains.
Condolence Verses from the Bible 
Psalm 10:17 O LORD, you hear the desire of the afflicted; you will strengthen their heart; you will incline your ear
Psalm 46:1 God is our refuge and strength, a very present help in trouble.
Psalm 61:2 from the end of the earth I call to you when my heart is faint. Lead me to the rock that is higher than I
Psalm 94:19 When the cares of my heart are many, your consolations cheer my soul.
Isaiah 43:2 When you pass through the waters, I will be with you; and through the rivers, they shall not overwhelm you; when you walk through fire you shall not be burned, and the flame shall not consume you.
Matthew 5:4 Blessed are those who mourn, for they shall be comforted.
2 Corinthians 1:3–4 Blessed be the God and Father of our Lord Jesus Christ, the Father of mercies and God of all comfort, who comforts us in all our affliction, so that we may be able to comfort those who are in any affliction, with the comfort with which we ourselves are comforted by God.
Other Suggestions for Condolences
A note or card of condolence can be just what someone needs during their time of grief. Keep in mind that a brief note is fine, no need to put too many words into it.  Think about what you are going to say. Share the love of Jesus with them, even if they are not a Christian — especially if they are not a Christian! Give them words of hope. Write genuine words from your heart. Offer to help them, if you are able, but make it a real offer of help, for example say something specific like:  "May I come tidy up your place for you this week" or "May I run some errands for you or with you" or "Please call me if you would like me to come visit".  Your note should be hand written to show that this is a personal note expressing your deepest sympathy. Sign the note with your full name so that the recipient knows that it is from you.  Don't forget to leave your telephone number if you offered for them to call you.
Sources:
The Holy Bible, King James Version
The Holy Bible, English Standard Version
"Scripture quotations are from The Holy Bible, English Standard Version® (ESV®), copyright © 2001 by Crossway, a publishing ministry of Good News  Publishers. Used by permission. All rights reserved."
YouTube "Lead Me to the Rock" by Hosanna! Music