What is the gift of discernment?  How do you know that you have it? How does this gift help the church?
A Valuable Gift
Do you discern things when others miss them?  Are you able to see, hear, or read something that just doesn't seem right?  Can you spot a phony teaching or church leader a mile away?  The spiritual gift of discernment is essential in the Body of the Christ.  For one thing, not everyone has this gift.  Most of the church may not be able to see the tiny bit of error or falsehood because it might be mixed in with a large portion of the truth so I ask, "What is the biblical standard for spiritual discernment?"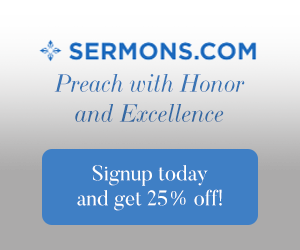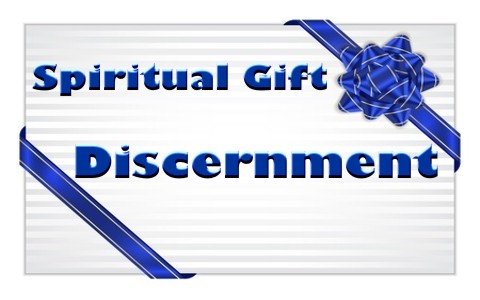 Bible Verses on Discernment
Hebrews 5:14 "But solid food is for the mature, for those who have their powers of discernment trained by constant practice to distinguish good from evil."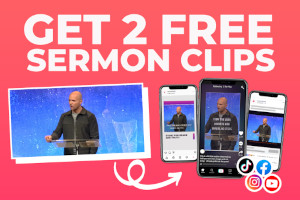 Someone with discernment must be able "distinguish good from evil" but "their powers of discernment" come through diligent training and that training in the Word of God.  The more someone knows the Bible, the more they will be able to discern truth from error and good from evil. This is what Paul essentially wrote about in Philippians 1:9-10 "And it is my prayer that your love may abound more and more, with knowledge and all discernment, so that you may approve what is excellent, and so be pure and blameless for the day of Christ." It is easier to approve of what is excellent or truthful and free from error if you have discernment but this discernment comes from experience and from biblical knowledge, but ultimately it is a gift of the Spirit.  Even so, the better you know the Word the more you'll be able to "test the spirits to see whether they are from God, for many false prophets have gone out into the world" (1 John 4:1).  If a person is consistently in the Word of God they can acquire discernments skills since "the word of God is living and active, sharper than any two-edged sword, piercing to the division of soul and of spirit, of joints and of marrow, and discerning the thoughts and intentions of the heart" (Heb 4:12).
The Source of Discernment
Solomon was one of the wisest men to have ever lived and he knew where true discernment came from and so he asked God "Give your servant therefore an understanding mind to govern your people, that I may discern between good and evil, for who is able to govern this your great people" (1 Kings 2:9) and God answered Solomon's replying since "[you] asked for yourself understanding to discern what is right" (1 Kings 3:11) God said that He would give it to him.  The Psalmist also knows where discernment comes from as he prayed to God "I am your servant; give me discernment that I may understand your statute" (Psalm 119:125).  Any nation that ignores the Word of God cannot have discernment because as Moses wrote about one such nation, "For they are a nation void of counsel, and there is no understanding in them.  If they were wise, they would understand this; they would discern their latter end" (Duet 32:28-29).
Who Needs Discernment?
It goes without saying that a pastor needs discernment, not only for his own sake but for the sake of the church.  The more the pastor studies the Word of God, the better he can discern teachings that are contrary to God's Word.  Also, Sunday school teachers who are looking for future Sunday school lessons must take great care in examining any new and prospective lessons.  These lessons must be placed against the Bible to see if there is anything contrary to what the written Word says.  Church leaders, pastors, elders, deacons, teachers, and in fact all church members must take great care to discern truth from error but some people have this spiritual gift given supernaturally by God and God gives this gift for the good of the church.  Remember that's the main purpose for spiritual gifts…they are not for the individual but for the edification or building up of the church.  We have already read that discernment comes from God and the Holy Spirit, so if we are sensitive to the Spirit and we are well versed and skilled in the Word, we can know when something isn't quite right.  It sometimes stands out clearly while at other times it may be more difficult to discern but discern you must.  Those who have the gift of discernment are valuable to the church because they can help steer the church through the minefields of false teaching materials and false ministers that are increasing in numbers these days.  These wolves are trying to and successfully infiltrating the churches today.  It is so important because we know that Satan has his own ministers and they can fool many as they can appear as an "angel of light" (2 Cor 11:4).
Discerning Between Spirits
In 1 Corinthians 12:10c says that some have "the ability to distinguish between spirits" or have discernment between the spirits.  What does this mean?  It likely means that a person with the spiritual gift of discernment can distinguish works, writings, teachers, or teachings influenced by the Holy Spirit and those from an evil spirit.  Where it says "to distinguish between spirits" we see that it is plural so we know that there's more than one spirit involved.  We also know that there are wicked spirits out there because "we do not wrestle against flesh and blood, but against the rulers, against the authorities, against the cosmic powers over this present darkness, against the spiritual forces of evil in the heavenly places" (Eph 6:12).
Conclusion
Do you have an unusual ability to read between the lines?  Do you have an uncanny ability to sense something isn't right?  Are you able to uncover false teachings fairly easily?  Do you have a great hunger for biblical knowledge and teachings?  Are you able to discern the truth from a lie?  Jesus warns us to "Beware of false prophets, who come to you in sheep's clothing but inwardly are ravenous wolves" (Matt 7:15).  Can you spot a wolf in sheep's clothing with no problem?  The fact is that "many false prophets will appear and deceive many people" (Matt 24:11) and in fact, they already have appeared and have already deceived many people.  Peter's prediction has come to pass as he wrote "false prophets also arose among the people, just as there will be false teachers among you, who will secretly bring in destructive heresies, even denying the Master who bought them, bringing upon themselves swift destruction" (2 Pet 2:1) and Paul adds "For such men are false apostles, deceitful workmen, disguising themselves as apostles of Christ" (2 Cor 11:13).  That time has come and today the wolves are out there, many behind the pulpits and that is why the spiritual gift of discernment may be one of the most important of the gifts of the Spirit that there is.
Read about another Spiritual gift: What is the Spiritual Gift of Mercy?
Resource – Scripture quotations are from The Holy Bible, English Standard Version® (ESV®), copyright © 2001 by Crossway, a publishing ministry of Good News Publishers. Used by permission. All rights reserved.