Neil Anderson was raised as a farm boy in Minnesota. His ministry life began in high school where he served as the local church youth and high school campus pastor. He continued in service as an associate pastor and senior pastor. He also taught at Talbot School of Theology. He is Founder and President Emeritus of Freedom In Christ Ministries whose mission is "to resource and equip Christians in America to experience spiritual freedom and spread that freedom to others."
Dr. Neil T. Anderson has written many books and he is often quoted for his theological view on many topics. Here are just 15 powerful Neil Anderson quotes that I hope you can think on and even dig in to study about.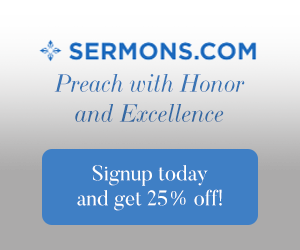 Featured Neil Anderson Quote: "We don't serve God to gain His acceptance; we are accepted so we serve God. We don't follow Him in order to be loved; we are loved so we follow Him."
Christianity & the Christian Walk
Being filled and led by the Spirit may take you places you never planned; but the will of God will never lead you where the grace of God cannot keep you.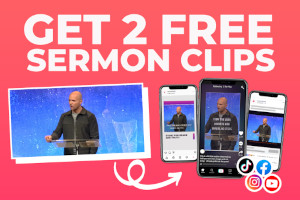 The most important belief we possess is a true knowledge of who God is. The second most important belief is who we are as children of God, because we cannot consistently behave in a way that is inconsistent with how we perceive ourselves.
The inner change, justification, is effected at the moment of salvation. The outer change in the believer's daily walk, sanctification, continues throughout life. But the progressive work of sanctification is only fully effective when the radical, inner transformation of justification is realized and appropriated by faith.
God's love for you is the great eternal constant in the midst of all the inconsistencies of your daily walk.
Today, a true sense of belonging comes from not only knowing we belong to God, but we also belong to each other.
Good feelings follow right behavior.
Forgiveness
Don't wait to forgive until you feel like forgiving; you will never get there. Feelings take time to heal after the choice to forgive is made.
A Christian is not simply a person who is forgiven and goes to heaven. A Christian, in terms of his or her deepest identity, is a saint, a spiritually born child of God, a divine masterpiece, a child of light, a citizen of heaven.
Life
Remember: What you do doesn't determine who you are; who you are determines what you do.
Your greatest fulfillment in life will come when you discover your unique gifts and abilities and use them to edify others and glorify the LORD.
If you are not thinking right, if your mind is not being renewed, if you are not God and His Word properly, it will show up in your emotional life.
Relationships
The more you reaffirm who you are in Christ, the more your behavior will being to reflect your true identity.
It takes time to establish trust in something or someone because it requires consistent and continuous behavior demonstrated over time. That is why our relationships are so fragile. It may take months or years to establish a high level of trust, but one act of unfaithfulness can destroy it. We can choose to forgive those who betray us, but it would take a long time to regain the trust that was lost.
Aloneness can lead to loneliness. God's preventative for loneliness is intimacy – meaningful, open, sharing relationships with one another. In Christ we have the capacity for the fulfilling sense of belonging which comes from intimate fellowship with God and with other believers.
Bible Verses – Christian Walk, Forgiveness, Life & Relationship
Colossians 3:5-11 Mortify therefore your members which are upon the earth; fornication, uncleanness, inordinate affection, evil concupiscence, and covetousness, which is idolatry: For which things' sake the wrath of God cometh on the children of disobedience: In the which ye also walked some time, when ye lived in them. But now ye also put off all these; anger, wrath, malice, blasphemy, filthy communication out of your mouth. Lie not one to another, seeing that ye have put off the old man with his deeds; And have put on the new man, which is renewed in knowledge after the image of him that created him: Where there is neither Greek nor Jew, circumcision nor uncircumcision, Barbarian, Scythian, bond nor free: but Christ is all, and in all.
Matthew 6:14-15 For if ye forgive men their trespasses, your heavenly Father will also forgive you: But if ye forgive not men their trespasses, neither will your Father forgive your trespasses.
Romans 6:23 For the wages of sin is death; but the gift of God is eternal life through Jesus Christ our Lord.
Matthew 10:37 He that loveth father or mother more than me is not worthy of me: and he that loveth son or daughter more than me is not worthy of me.
Final Thoughts
These are some powerful quotes from a man that was raised as a simple farm boy. Even in his senior years Dr. Neil Anderson continues to work hard to share the truth that is found in the Bible. I pray that you can learn from this great teacher in the faith.
More quotes: Christian Quotes About Family
Resources – Scripture quotations from The Holy Bible, King James Version. Biographical, ministry information and photo of Dr. Anderson found at https://www.ficm.org/about-us/. Photo credit http://www.ficminternational.org/about-FICM