The Bible is a book of relationships. It shows us what our relationship to God is meant to be and how we can have that kind of relationship. It shows us how we should interact and treat our fellow Christians. It shows us how we are to view those who do not believe. Because we can see and touch the physical world around us, many times it seems more real than the spiritual world in which we connect and communicate with God. This means that sometimes we let our earthly relationships become more important than our relationship with God. What does the Bible say about relationships?
Love The Lord…First
In Mark 12:30, Jesus tells us that our first responsibility is to Him, "And you shall love the Lord your God with all your heart and with all your soul and with all your mind and with all your strength'". This same theme is reiterated many places in the Bible (Deuteronomy 6:5, 13:3, 30:6; Matthew 22:37; Luke 10:27). Putting the Lord first in our lives is the most important decision we could ever make. A life built around anything else but God, is a life built on shifting sand and vapor. Too many people today wonder why their lives are filled with so much turmoil and misery. However, these very same people refuse to submit to God and live for Him. These people build their lives on fantasies and deception; then they wonder how it could all fall to pieces. It is because their foundation was untrustworthy. They put their faith something other than God and that something let them down. There is no surer foundation for life than a relationship with God through faith in Jesus Christ. It is this relationship that must be first and foremost in the life of the Christian.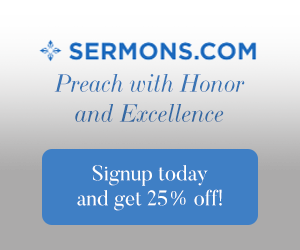 Love Your Neighbor
The command that we are to "love our neighbor" is repeated many times throughout the Bible (Leviticus 19:18; Matthew 19:19, 22:39; Mark 12:31; Galatians 5:14; James 2:8). Along with the admonition to love God completely, this command was also repeated in three of the four Gospel accounts. The importance of loving God and loving others as much as we love ourselves is apparently a very important matter. It is also very important to get the order correct…God first; everything else follows.
The apostle Paul said that we can be sure we are treating others the way God would have us treat them if we simply followed this commandment, "For the commandments, "You shall not commit adultery, You shall not murder, You shall not steal, You shall not covet," and any other commandment, are summed up in this word: "You shall love your neighbor as yourself"" (Romans 13:9 ESV). Simply, if we are motivated by a love for our neighbor, we will never intentionally do them any harm, only good.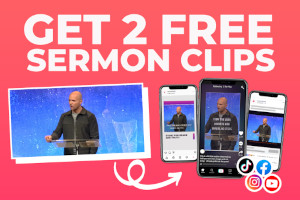 Husband And Wife
Early in the creation account found in Genesis, God instituted the union of marriage, "Therefore a man shall leave his father and his mother and hold fast to his wife, and they shall become one flesh" (Genesis 2:24 ESV). This is certainly a relationship of which Jesus approved because, when questioned about marriage He reiterated the word of the Genesis account. However, He added some words that make the marriage union even more important, "He answered, "Have you not read that he who created them from the beginning made them male and female, and said, 'Therefore a man shall leave his father and his mother and hold fast to his wife, and the two shall become one flesh'? So they are no longer two but one flesh. What therefore God has joined together, let not man separate" (Matthew 19:4-6 ESV, cf. Ephesians 5:31). It is clear that God designed marriage to be between one man and one woman 'for as long as they both shall live'. Although, as sinful human beings, we do not always live up to this standard, the marriage bond was designed by God to be permanent. The failure of humanity to take this union more seriously is resulting, and has resulted, in much of the moral decay we see in our nation today.
Other Believers
When a person becomes a believer in Jesus Christ, that person begins a new relationship with others who have done the same. The new believer becomes a member of the family of believers. These believers build each other up in the faith. They can be trusted for wise counsel. The Holy Spirit living within believers empowers us to have a special relationship with one another that, at times, can be an incredibly special bond.
In the gospel of John, Jesus says, "A new commandment I give to you, that you love one another: just as I have loved you, you also are to love one another. By this all people will know that you are my disciples, if you have love for one another" (John 13:34-35 ESV). The New Testament repeatedly admonishes Christians to love one another (I Thessalonians 4:9; I Timothy 1:5; I Peter 1:22). Because of his or her relationship with God, the believer now has a special connection with other believers. The love of God binds them together in a way nothing else can.
Christians are to encourage one another, "Let each of us please his neighbor for his good, to build him up" (Romans 15:2 ESV; cf. 1:12). The Bible says that believers are all part of the Body of Christ (I Corinthians 12:11-13; cf. Galatians 3:28; Colossians 3:11; Ephesians 2:13-17) and, as one body, we are to support one another. We should help those brothers and sisters in need and not merely be concerned for our own needs (Philippians 2:4). We should also be quick to forgive a brother or sister when they have wronged us (Colossians 3:13).
As John 13:34-35 stated, non-believers should see something different, and wonderful, about the way Christians treat each other.
The Lost
After Jesus' resurrection, before He ascended to God, He commanded his disciples to, "Go therefore and make disciples of all nations, baptizing them in the name of the Father and of the Son and of the Holy Spirit, teaching them to observe all that I have commanded you. And behold, I am with you always, to the end of the age." (Matthew 28:19-20 ESV). This command applies to us as His disciples also. In the Old Testament (Ezekiel 18:23, 32; 33:11) as well as the New Testament (Matthew 18:14; Luke 19:10; II Peter 3:9; I Timothy 2:4), makes clear that God [Jesus] does not want anyone to suffer eternal punishment. Jesus came to earth, died on the cross, and has entrusted to us the task of taking His message to the people of the world. We are to be lights in a sin-darkened world, showing people the way to the Savior (Matthew 5:14; Philippians 2:14-16).
Conclusion
Jesus stressed how important it is that we put Him first in our lives when He said, "Whoever loves father or mother more than me is not worthy of me, and whoever loves son or daughter more than me is not worthy of me" (Matthew 10:37 ESV). Jesus did not say that we are not to love others, but that we must love Him more than all others. Many more relationships could be considered, such as children, bosses, and extended family. However, the quality of all these relationships hinge on the preeminence of our relationship with God. When our relationship with God is our most important relationship, all other relationships will be what they are meant to be. In other words, only when Jesus is our priority can we be assured that our other relationships are based on a firm foundation.
Related Articles:
Resources
The Holy Bible, English Standard Version
"Scripture quotations are from The Holy Bible, English Standard Version® (ESV®), copyright © 2001 by Crossway, a publishing ministry of Good News Publishers. Used by permission. All rights reserved."