What is sanctification? How is it possible to become sanctified?  What does this mean?
What is Sanctification?
The definition, which fits nicely with what the Bible teaches, is that it means to be set apart for holy use.  It also means to make holy or to purify.  This is exactly the goal of every believer in Christ.  Like the Old Testament Temple vessels used by the priest, these were to be used for holy purposes and to be pure and to glorify God.  Today, Christians have been regenerated by the Holy Spirit and our bodies are the temple of God in which dwells the Holy Spirit and our bodies are vessels to be used for a holy or pure purpose for the glory of God.  The origin of this word is from the Latin "sanctus" which means holy or to consecrate.  The suffix of "tion" in sanctification is the ongoing or continuing process of this becoming holy.  It is a progressive holiness and growing in purity and it takes a lifetime.  We are being perfected and this perfection takes time and patience.  I thank God that He is patient with me in this process.  We can not see much of our own progress until we start looking back at last year, and the year before and then ten years ago.  There should be noticeable differences in a person's life that are tangible evidences of growth.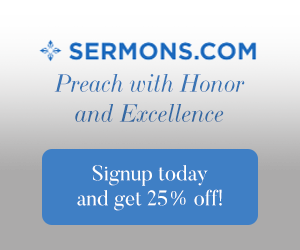 I believe true character is revealed when no one is watching.  If you can imagine that you are a parent and you leave your teenager at home; what that teenager does at home alone is a revelation of their true character.  It is not so much what we do when others are watching but what we do when nobody is watching.  What people think of us when they see our actions is what we might think we are truly like and it's probably the way people think we are.  When we are alone and only God is watching is the true test of who we are.
Joseph's Sanctification  
Joseph is an excellent example of the process of sanctification.  Joseph was treated unfairly when his brothers sold him into slavery.  He would later end up in prison through no fault of his own. His character was revealed when he refused to blame God and turn bitter while languishing in prison for many years.  Joseph was in charge of Potiphar's house.  Potiphar was the Captain of Pharaoh's Guard.  Next to the Pharaoh, this was probably the greatest position of power in all of Egypt.  Potiphar trusted Joseph enough to leave him in charge of his entire household (Gen 39:5) and when Potiphar's wife tried to seduce him, Joseph refused.  Potiphar must have had a beautiful wife and this lady had to have had great riches.  When she tried to grab Joseph to lie with her, he not only ran but he ran so fast he left his cloak.  He left his cloak but kept his character.  When fighting temptations to sin, the Christian can do one of two things; fight or flight. That is, we can resist temptation and fight it through prayer or we can take flight.  James said when we are tempted we must resist the devil and he will flee from us (James 4:7) but Paul said we must flee from sexual temptation, indicating we shouldn't just resist but run (1 Cor 6:18)!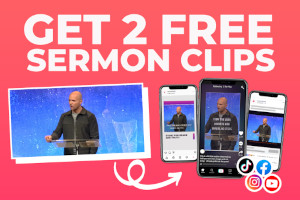 Can you imagine how hard it was for Joseph to resist this urge, day after day? This temptation must have gone on for many days, remember, Potiphar's wife had to be one of the most beautiful women of Egypt.  At times like these, the work of the Holy Spirit is indispensable, able to convict us of things that we know are clearly wrong.  Not only did Joseph not want to violate God's law but he said, "How then could I do such a wicked thing and sin against God" (Gen 39:9)?  Joseph thought about God when he was tempted and that is sanctification at work.  When Joseph refused to give into temptation, he sanctified God's Name by his doing what was right.  When we glorify God in our bodies, we are being sanctified and we glorify God by our decisions to not sin against Him.  In this case, Joseph sanctified the name of God, even in private, where there would have been no eyewitnesses.  Joseph's refusal to sin and his fleeing temptation is the perfect model of  holiness and it is how we can also avoid sin.  This is the process of sanctification.  That is exactly the way the Holy Spirit works in us today in sanctifying us.  He tells us when something is wrong, and if we are in a compromising situation we should run, just like Joseph did.
God the Holy Spirit tells us when something isn't quite right.  He tells us when we are not in a good situation and it is often that quiet, still small voice much like the human conscience.  Life is not fair and during such times our growing in holiness or sanctification can be increased.  Even when we are in the will of God, there will be times of injustice, like when Joseph was unfairly thrown into prison.  We can justify our sin more easily in times like these and in times of prosperity. What is really pleasing to God is when we do justly when no one is watching and still do so when we are suffering unjustly.
Your Sanctification is the Will of God
God's ultimate aim is for us to be sanctified and grow in holiness, but unless you are regenerated or born again, you have no hope to be sanctified because sanctification takes the power of the Holy Spirit.  It is impossible by human effort.  Paul says that "…the sinful nature desires what is contrary to the Spirit, and the Spirit what is contrary to the sinful nature. They are in conflict with each other, so that you do not do what you want" (Gal 5:17).  What is God's will for your life?  To be sanctified and to grow in holiness for God says, "Be holy because I, the LORD your God, am holy" (Lev 19:2). Paul knew this as he wrote, "It is God's will that you should be sanctified: that you should avoid sexual immorality" (I Thess 4:3). This is exactly why "he chose us in him before the creation of the world to be holy and blameless in his sight. In love" (Eph 1:4).
How to be Sanctified
As stated earlier, we must be regenerated by the Holy Spirit. We must place our trust in Christ to save us and have faith in the Savior.  If our trust and faith is in our self, in our own works, then we will fail miserably.  How does this happen then except by the will of God and by His power, for "you were washed, you were sanctified, you were justified in the name of the Lord Jesus Christ and by the Spirit of our God" (1 Cor 6:11).  The key portion of that is "by the Spirit of our God."  It's not something you do by superhuman effort but by the power of the Holy Spirit and we were justified and "have been made holy through the sacrifice of the body of Jesus Christ once for all" (Heb 10:10).  I don't see anything about me and my efforts here but we do see in Joseph's example that he did have to flee temptation and resist evil, so it's not like we don't participate in the process at all.  It does take time to grow in holiness so don't expect it to happen overnight (2 Pet 3:18).
Paul writes, "Not that I have already obtained all this, or have already arrived at my goal, but I press on to take hold of that for which Christ Jesus took hold of me.  Brothers and sisters, I do not consider myself yet to have taken hold of it. But one thing I do: Forgetting what is behind and straining toward what is ahead, I press on toward the goal to win the prize for which God has called me heavenward in Christ Jesus" (Phil 3:12-14).  Listen to what Paul had to contribute toward his attaining holiness and how he had to be proactive:  He pressed on, he had a goal, he took hold, he forgot the past, and he strained toward it.  Those are all the things that he did and Joseph did too.  You don't fall into sanctification, you cooperate with the Holy Spirit and you participate with Him in the process.  We see that it involves "sanctification in the Spirit" (1 Pet 1:2) and it is "sanctification by the Spirit" (2 Thess 2:13) that "he might sanctify her, having cleansed her by the washing of water with the word" (Eph 5:26).  The "washing of water with the word" is a direct reference to the Word of God, the Bible.  When we read the Bible on a regular basis, this allows the Holy Spirit to sanctify us by the power that is in the Word.  Remember there is real power in the active, living, sharper-than-a-two-edged-sword Word (Heb 4:12).  It washes us…cleanses us…and gives us access to the power of the Holy Spirit which is the same power of God that raised Christ from the dead!
Conclusion
Sanctification takes a lifetime. We will never be completely perfected until that day of His return.  We must resist temptation, flee from sin, press on, take hold, have a goal, strain toward, and read the Word of God.  These allow the Holy Spirit to work in us, with us, and through us by cooperating and being proactive to avoid sinning against God.   We are told to be a living sacrifice.  The only problem with being a living sacrifice is that it can crawl off the altar.  Paul gives us a fitting conclusion: "I urge you, brothers and sisters, in view of God's mercy, to offer your bodies as a living sacrifice, holy and pleasing to God—this is your true and proper worship.  Do not conform to the pattern of this world, but be transformed by the renewing of your mind. Then you will be able to test and approve what God's will is—his good, pleasing and perfect will" (Rom 12:1-2).
Resources:
New International Version Bible (NIV)
THE HOLY BIBLE, NEW INTERNATIONAL VERSION®, NIV® Copyright © 1973, 1978, 1984, 2011 by Biblica, Inc.™ Used by permission. All rights reserved worldwide
Looking for some more Bible studies or great answers to questions?

Take a look at these other similar type articles: