Grief is one of the most personal, agonizing, life-altering emotions that each of us will experience during our lifetime. Grief can have many causes, such as the loss of a job or the break-up of a relationship, but the most common cause is the death of a loved one. Grief profoundly affects different people in different ways, which are specific to our experience and personality. However, when considering the aspects, the severity, and the outcome of grief, we should study to know what does the Bible say about grief.
Job – A Biblical Example of Grief
The best place to start in the Bible to see different aspects of grief is in the book of Job. In chapter one and the beginning of chapter two in Job we read that Job had suffered great loss. According to God, he was perfect and upright, feared God, and avoided evil (Job 1:1, 8; 2:3). Yet, he became the target of Satan's attacks. In the process, his servants, his livestock, and his children were killed.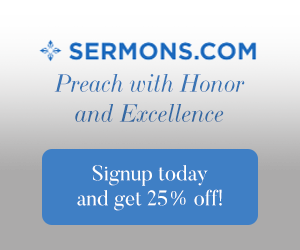 When Job learned of this he tore his clothes, shaved his head, and fell upon the ground and worshiped God. When people grieve, sometimes they do unexpected things that are out of character. Likewise, cultural norms sometimes dictate how people grieve. In Job's case he did the uncharacteristic, yet culturally expected thing in tearing his clothes and shaving his head. However, as a man of God, he immediately fell down and worshiped.
Not long after, Job came under personal attack by Satan (Job 2). He suffered with boils so severe that he took broken pottery to scrape off the scabs. As if this was not enough, even Job's wife turned on him saying, "Do you still retain your integrity? Curse God and die." Despite this, Job said nothing against God (Job 2:10).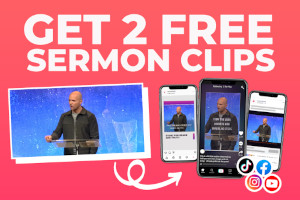 Physical, Emotional and Spiritual Effects of Grief
During a time of grief, a person's health can suffer. Often the stress of grief will cause someone to lose their appetite. Unless they make a deliberate effort to eat and drink or someone reminds them to do the same, they can feel light headed, faint, or suffer life threatening illness. This makes it important to have someone who can help in this situation; unfortunately for Job, his wife was not the person.
Job's wife demonstrates that during times of grief, emotions are heightened and people will often turn on each other. They may argue, blame each other, or even go as far as fight. Despite the lack of support from the one person Job should have been able to trust, Job said nothing sinful (Job 2:10). With no support from his wife, Job continued to suffer in his grief.
The next thing Job knows, three friends come to mourn with him and try to comfort him (Job 2:11-12). Despite their best efforts, Job's friends go through the motions, but end up spending seven days and nights saying nothing because they saw that Job's grief was intense (Job 2:13).
As people mourn, their friends are heartbroken over their grief, but they are afraid to say anything. They do not realize however, that often silence while remaining at their friend's side is the only thing they can do that helps. In the Biblical account we see that before long as Job spirals down into depression, his friends try to comfort Job with advice. Unfortunately, we find that Job's friends do not provide advice based on the wisdom of God's Word (Job 4-27).
Eventually, Job begins some serious murmuring and self-loathing. Soon his friends get fed up with Job and stop talking. Job then gets mad at them. However, not long after, a young man speaks truth of things concerning the Lord (Job 32). Eventually he rebukes Job for his actions. While reinforcing God's goodness he challenges Job's behaviors.
Grief Left Unchecked Worsens
When grief becomes self-defeating depression, it is an indication that Biblical counseling and encouragement is needed. Continued focus on the loss causing the grief overwhelms the person that is grieving so that they can no longer function. A Spiritually mature person needs to lovingly confront the person in depressive grief. This is done in a Spirit of meekness, so as to not cause the grieving person to reject their Biblically based counsel (Galatians 6:1-10).
The focus of the person providing the Biblical counsel is to help the grieving person take their focus off their loss and redirect it to what they have gained. In the case of the death of a loved one, it may be focusing on the things in their loved one's life that were a source of inspiration; their kindness, willingness to help or supporting causes they thought were important while they were still living. Their focus then becomes a positive influence and they begin to experience joy once again as they share and live out these things with others.
In the case of a death of a loved one due of poor choices, directing efforts to educating others on how poor choices can adversely impact a person's life can give a sense of purpose. When we take our grief and use it to love our neighbor, it also demonstrates our love for God.
The Hope of the Believer
This brings up what is the most important thing to positively affect the outcome from grief. It is seeking the love and comfort of the Savior and using it to comfort one another. We see this demonstrated in 1 Thessalonians 4:13-18:
But I would not have you to be ignorant, brethren, concerning them which are asleep, that ye sorrow not, even as others which have no hope. For if we believe that Jesus died and rose again, even so them also which sleep in Jesus will God bring with him. For this we say unto you by the word of the Lord, that we which are alive and remain unto the coming of the Lord shall not prevent them which are asleep. For the Lord himself shall descend from heaven with a shout, with the voice of the archangel, and with the trump of God: and the dead in Christ shall rise first: Then we which are alive and remain shall be caught up together with them in the clouds, to meet the Lord in the air: and so shall we ever be with the Lord. Wherefore comfort one another with these words.
As believers, we have hope. Our hope is Jesus Christ and knowing that His promises are what will sustain us during the darkest of hours. In the case of a death of a believer, we know and place our hope in the fact that it is not "goodbye" that we say; it is "so long". It is the hope that there will be a reunion one day like no other. It is the hope that we shall "ever be with the Lord."  It is for these things and other reasons that as believers, we will "sorrow not. even as other which have no hope."
Final Thoughts
When it comes to grief and we ask what does the Bible say about grief, we can be certain that it says everything that we need to hear. May God bless us in times of grief so that we seek Him and we experience peace beyond all understanding (Philippians 4:4-9).
More reading: Bible Verses For Bereavement
Resource – Scripture quotations are from The Holy Bible, King James Version